Click here to get this post in PDF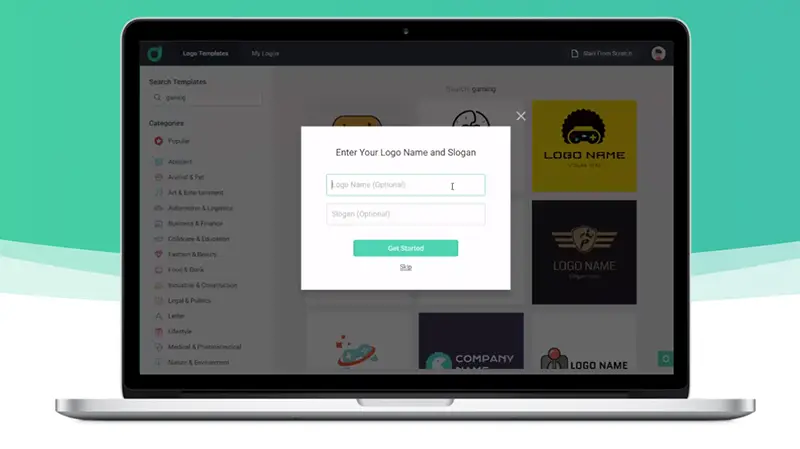 Whether you run an e-commerce business or have your own offline store, you may need an eye-catching logo. The best option for creating your brand's visual identity is to hire a professional graphic designer to do the job. The reason is that as they are trained to understand how you can use art, the concept, and even the ideal color scheme for the business in which you are developing.
However, people are happily trying to do all this visual identity on their own. So they can eliminate the cost of hiring a professional. And also many tools are available to use without requiring any design skills.
Most of these tools can be used for free. However, if they are applying for commercial use, you have to pay for them, but there are also alternatives that you can use if you want to design everything from scratch instead of using a ready-made model.
Well, here this post will show you DesignEvo as a sample to show you how to make your logo online.
Let's check out DesignEvo and learn how it works.
DesignEvo is an online editor to create professional-looking free logos in seconds. This tool is extremely easy to use, with a very simple and intuitive interface.
If you need to create the brand image of a company or corporation, this digital editor can help you achieve it.
Keep reading and discover how to do it in just five steps.
This platform has more than 10,000 predesigned logo templates, which will allow you to generate tens of thousands of combinations to achieve a unique, exclusive logo in just five steps.
The final design will serve to give visibility to your new brand in any medium, from the website itself to business cards and merchandising products such as T-shirts, websites, etc.
How to create a logo with DesignEvo
In this tutorial, we are going to ill how to create a free logo in just 5 steps.
Step 1 Access the service and register
Once you access the web, click on the "Make a Free Logo" button, which will take you to another page in which you select the template to customize or start your design from scratch.
Step 2 Start from choosing a template.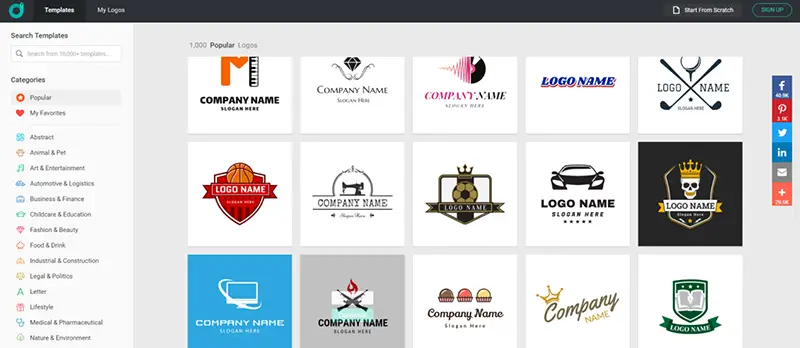 Choose a professional template from over 10,000 designed, or draw your own logo to start. This free logo platform allows you to search through a multitude of categories, as well as search through the thousands of templates using keywords to find the image that fits your needs and adapt it to make it yours.
Step 3 To customize your logo upon the template.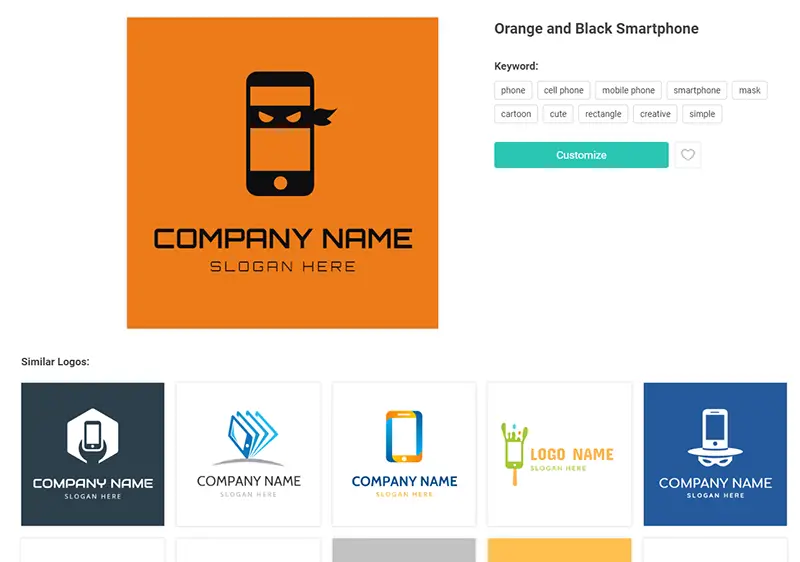 On the left side, you will see the tabs with the icon, text, shape and background, which will allow you to apply these elements in your design. In their catalog, they have millions of professionally designed icons, and more than 100 different typographic fonts to take your logo to the next level.
Step 4 Customize your logo with your creativity
After adding all the elements that interest you to your logo for free, you can change the color, size and location with the tools of the visual editor. You can modify and adjust any element to achieve a unique look.
Step 5 Export your logo or save it on the cloud storage.
Finally, when you have finished editing your free logo, you can share it on social networks, or copy the necessary code to immediately insert it on your website. You can also download it to have a copy on your computer.
---
How to Make Well Designed Flyers for Your Business: 11 Tips to Know
---
Wrapping Up
Alright, you have learned how to make logos with DesignEvo. Actually, why this kind of tool can so quickly to generate logos is that the template-driven model. With these huge bucks of logo templates, everyone could make it in minutes effortless. If you have the need to create a logo for your website, or profiles, then you should not miss this tool.