Click here to get this post in PDF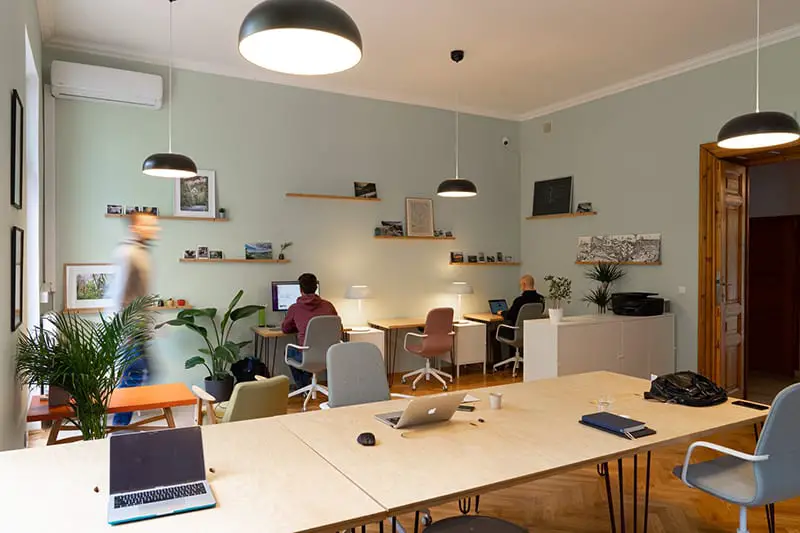 Imagine you have a co-working space at your disposal that can generate a steady income stream if leased to multiple businesses. Therefore, you must market the space across online and offline platforms by resorting to productive yet affordable techniques. Besides, marketing the co-working space to gather positive attention is way more than advertising the same for the businesses to consider. Instead, your work starts way before you even put up the concerned property as a listing.
Here are the best ways to market and promote your co-working space for maximized recognition:
1. Get a Website
Even if you have a physical space to show, you must consider promoting the same over online platforms in the post-pandemic era. As people are still refraining from moving freely or visiting locations in person, a website, preferably with a 3D walkthrough of the space and the mention of the featured amenities can go a long way in appeasing the prospective clients.
2. Plan out the Interiors, Meticulously
A co-working space must indicate professionalism. Therefore, if you are planning to market the same via offline channels or across online platforms, it is necessary to give the requisite levels of attention to the interiors. While you must cover the furnishings and electrical connections with adequate care, it is important to focus specifically on professional blinds. This is why it is necessary to connect with credible electricians, furniture providers, and services related to custom draperies in Jamesburg & Monroe NJ for covering every aspect of co-working space décor.
3. Offer Complimentary Accommodation
One of the more underrated yet highly effective marketing strategies is to offer complementary services to certain businesses, for a week or fortnight. While this gives them a sneak peek into your offerings, it also helps establish the requisite levels of trust, which is an elusive feature in 2020. Besides, complimentary services also help improve word-of-mouth credibility for your co-working space.
4. Include Bespoke Packages
As a co-working space owner, you must include Wi-Fi facilities, printing solutions, computing devices, and other amenities for the business to choose from. Besides, you can always use the created website for marketing the concerned amenities as bespoke package inclusions.
5. Offer something valuable or unique
 If you don't offer something unique, people won't come back. Choose something that could be valuable to your customers and give them something that you think is worth their time. For example, you could offer them a community with free access to your space. You can also offer something that could increase your visibility.
6. Offer a discount
 If you have a great idea, you can offer a discount to your customers. You want to make sure you have some sort of value for them, so offer a discount. Likewise, Offer a free trial. If you offer a free trial to your customers, they will see what you are doing and will actually sign up with you.
7. Host free events
 If you have a great idea, you can host events, giveaways, and other things for free. You can use events to build your reputation and get your customers to come back.
In case you follow each of the mentioned strategies to the letter, you can easily get the best deal on your co-working space, which would eventually justify your investment in the long run.
You may also like: Learning to Love Your Neighbours in Coworking Offices
Image source: Unsplash.com