Click here to get this post in PDF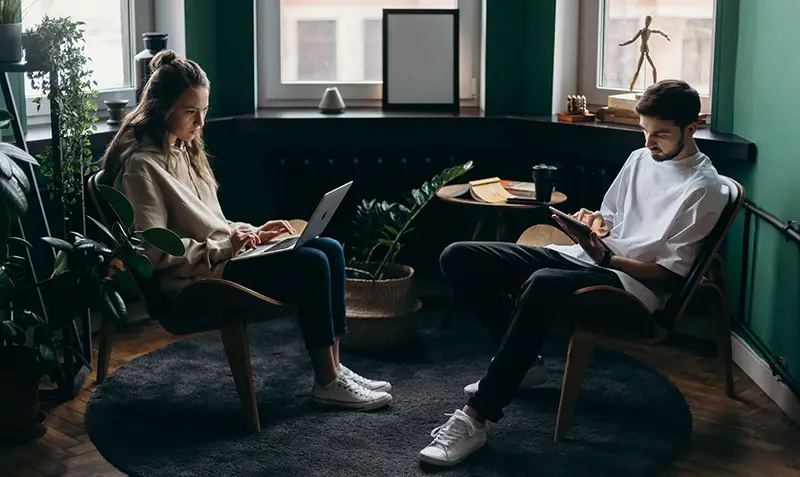 The concept of a four-day workweek has been gathering some momentum in many parts of the world over the last year or so. It's a very simple idea: instead of working five days a week, you work four days. This gives you four days of work and three days of rest. 
On the face of things, this seems like an idea born out of people's desire to work less and relax more. This is partially true, but there are many claims that this method of working could actually lead to a boost in productivity. On the other hand, there are arguments that this will do the opposite – how can working one less day mean that you are more productive? It doesn't make sense!
It's a debate that's raged for years and is still ongoing to this day. Part of the issue is, as noted in this article Metrics That Drive Increased Productivity, productivity is complicated and very hard to measure. There are plenty of things that can impact the productivity levels in a business, which is why it's so hard to see if a four-day workweek will be beneficial or not. 
Nevertheless, there is usually one argument against the four-day workweek (in terms of productivity) and a couple in favor of it. 
A lack of time
As briefly touched upon above, the concept of working one day less means that you…well…you have one less day of working in the office. Some managers and business owners say that this couldn't possibly be beneficial for productivity levels. It means that a company has to give up a working day, which could negatively impact productivity as there isn't enough time to be as productive as you could be with that extra day. 
It's a logical argument – well, it seems that way until you start thinking about it a bit deeper. For starters, working four days a week doesn't necessarily mean that you lose an entire day's worth of work. If everyone worked for an extra hour per day, you've already made up four hours of the missed day. In a typical 9-5 day, working 9-6 or 8-5 for the four days means you only really lose out on half a day of working. 
Moreover, there's plenty of evidence to suggest that working for more hours doesn't equate to productivity. In France, it is the law to have 35-hour workweeks. And yet, French workers are some of the most productive in the world. It goes to show that the number of hours you have available doesn't necessarily make you more productive. In fact, you could argue that it makes you less productive as there's more time for you to be distracted!
Working smarter, not harder
The arguments against the lack of time continue to roll in after one trial in Japan. Back in 2019, Microsoft Japan trialled the four-day workweek and found that it led to a 40% increase in productivity. 
How was this the case? Well, it comes down to the idea of working smarter, not harder. Working for longer hours might mean you work harder, but are you working smarter? When faced with fewer hours in a day, it pushes employees to get more done and think of creative ways to do their work. In turn, this elevates productivity levels as there's a) less time to be distracted if you want to get work done and b) smarter ways of working in the workplace. 
The work-life balance
Perhaps the biggest point in favour of the four-day workweek is what it does for your work-life balance. Having an extra day off can work wonders for stress levels. It gives everyone an extra day to be with their family or handle things that they need to handle. There's also a bonus day of catching up on sleep – it can be so beneficial to employees, particularly those with children. 
When employees have a good work-life balance, they tend to be more productive. Why? Because their stress levels decrease and they can focus on work. They're coming into the office more dialled in and refreshed because of the extra day of rest. This is another reason that losing a day isn't a massive deal because your employees have the capacity to work more productively during the four days they have at work. 
In theory, the four-day workweek is a winner. However, more research will be needed to see if it can truly deliver more productivity. Still, any trials that have already been run have shown that working one less day doesn't seem to matter too much. So perhaps this can be something you try in your business to see if it gives you a productivity boost?
You may also like: How to Boost Productivity at Work—6 Easy Tips
Image source: Pexels.com