Click here to get this post in PDF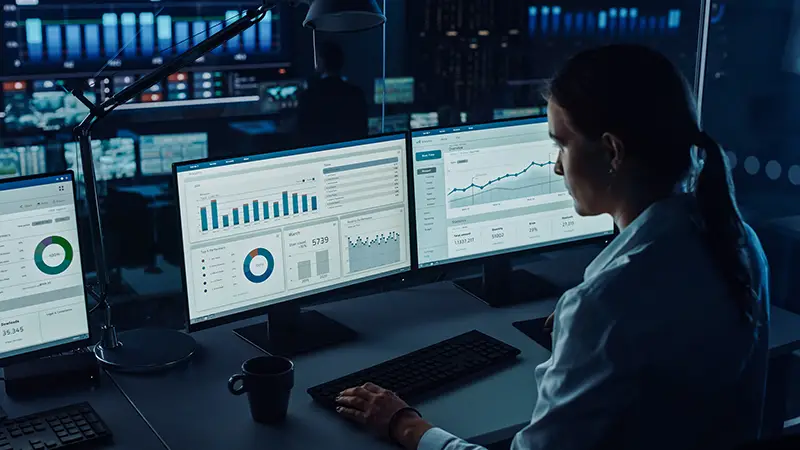 If you're like most business owners, you rely on your IT support to keep your business running smoothly. But what happens when your IT support is not up to par? Chances are, you'll start suffering the consequences of poor IT support. 
While you may think you're saving so much money from hiring the lowest-priced IT support provider, you may actually spend so much more if that provider isn't that competent and reliable.
Costly recurring IT issues
A poor IT support provider usually provides only band-aid solutions rather than addressing the root cause of your IT issues. As such, you'll likely experience the same IT issues happening over and over again. Not only will this force you to keep shelling out money to resolve recurring issues, but it will also keep consuming your time and disrupting your operations.
Decreased productivity
When your IT systems are not functioning properly, and your IT support provider takes a long time to resolve the issue, your employees may not be able to access the information and tools they need to complete their tasks. This can lead to frustration and lost time for both you and your employees. In addition, if your data is not properly backed up or secured, it can be lost or stolen, leading to even more lost time. 
Increased stress levels
If your employees constantly have to deal with IT issues due to poor IT support, it can take a toll on their mental health. This can lead to increased stress and anxiety, which may hurt employee morale. Low employee morale, if left unaddressed, will negatively impact employee productivity, drive workplace conflict, and lead to high employee turnover. 
Lost business opportunities
If, because of poor IT support, you're unable to properly utilize technology, you may miss out on business opportunities. For example, if your website is down or not functioning properly, you may lose out on sales or leads. If your IT systems are constantly down, your customers may find it difficult to work with you. As a result, they may take their business to your competitors.
Increased cybersecurity risk
Poor IT support can also lead to increased cybersecurity risk. If your IT systems are not properly secured, your business can be vulnerable to cyberattacks and data breaches. A data breach can be costly, not only in terms of the money you'll have to spend to resolve the issue but also in terms of the damage to your reputation. 
Increased risk of noncompliance
If you're not able to properly utilize technology, you may also be at risk of noncompliance with regulations such as HIPAA, PCI DSS, and Sarbanes-Oxley. Noncompliance can lead to significant fines and penalties. In addition, it can damage your reputation and make it difficult for you to do business with other companies.
How can you avoid having poor IT support?
All of these hidden costs can quickly add up, causing major problems for your business. To avoid them, it's important to invest in a good IT support provider. Look for one that offers comprehensive services, has an outstanding track record, and is responsive to your needs.
You may also like: Signs That It's Time To Outsource IT Support For Your Small Business
Image source: Shutterstock.com