Click here to get this post in PDF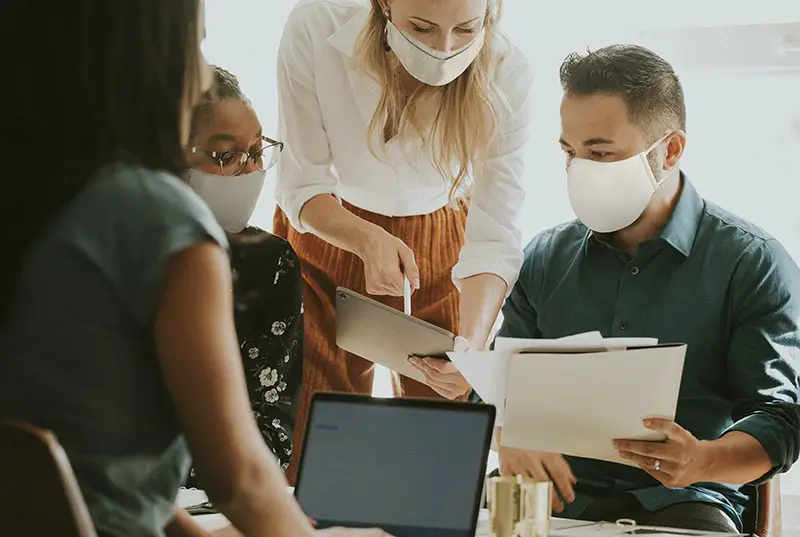 COVID-19 has changed our world in many ways. From entire nations limiting travel to the closure of restaurants and bars, we've all had to adapt to a new normal, including wearing masks and spending social time outdoors. Businesses have also had to adapt, bracing for a drop-off in consumer spending and seeing the near-collapse of some industries as other industries boom.
During this time of volatility in the market, how are corporations responding? Some are adapting quickly, changing their methods of corporate governance in response to the global pandemic. Here's what that means—and why it matters.
First – Why is Corporate Governance Important?
Corporate governance describes the methods and guidelines that company leaders use to make decisions, run the organization, and stay accountable. In any business, there is a balance of priorities. A company that neglects its stakeholders, customers, employees, and/or government will eventually run into trouble. The goal of corporate governance is to balance the needs of each group in a transparent way.
We can see what happens when companies don't follow ethical corporate governance guidelines. Over the years, leaders in many large corporations haven't been held accountable and have opened their organizations up to scandals, customer alienation, bankruptcy, or even legal action. Corporate governance is important because it holds leadership accountable, manages risk, and helps to build trust. It helps to ensure that corporate leadership acts in the best interests of the organization.
Businesses Making Use of Analytics & Digital Tools to Monitor Success 
Companies have had to pivot quickly during the COVID-19 pandemic, changing their messaging, policies, and even temporarily closing locations. Some have been experimenting with new approaches to serving customers and marketing their products and services.
Obviously, some of these tactics have been more successful than others. However, with the modern technology available to corporations, businesses have been able to monitor the success of these initiatives using analytics and digital tools. Instead of assessing success using subjective methods, corporations can collect hard data and use business analytics to see where they are doing well or falling short.
The ability to leverage data is extremely important during times of change. Because nothing like COVID-19 has occurred in the last few decades, there isn't much to go on as far as historical data. Corporations have to rely on modern analytics tools for a roadmap to corporate governance during the crisis.
Corporate Leaders Are Motivated to Rise to the Challenge 
While it might seem like corporations are simply going through the motions and pandering to customers who are scared or frustrated by the impact of the virus, the truth is that many leaders want to rise to the challenge. They want to do the right thing and they feel a responsibility to rise to the challenges of the pandemic.
Instead of becoming insular and secretive, corporate leaders are working together by collaborating virtually and making a big effort to communicate effectively. Although the pandemic has harmed most corporations and individuals, it does have a silver lining: bringing people together in unexpected ways. Corporations hold a lot of power in the United States and worldwide, and it's encouraging to see that leaders are concerned with doing the right thing and operating ethically during this time, instead of resorting to opportunistic tactics.
Will COVID-19 Have a Long-Term Impact on Corporate Governance? 
Even though COVID-19 has clearly impacted businesses' corporate governance in the short term, there's always a chance that things will go back to normal as the virus subsides. But there's also the possibility that COVID will have a long-term impact on corporate governance.
Experts believe that there will be a shift in corporate governance priorities long-term, due to the massive impact of the virus. Boards might have more oversight and prioritize risk management and resiliency after such a major disruption in daily operations. With the new spotlight on employee health, future guidelines at some companies might also favor workers' right to stay home when they're sick and create a more compassionate culture within organizations.
---
10 Tips for Smart and Effective Lead Management
---
Each individual corporation will change their framework based on the market, the laws, and what's good for business. The pandemic has changed life as we know it, but the most resilient companies will likely come out ahead—thanks in part to their robust corporate governance policies.
Image Source: Rawpixel.com