Click here to get this post in PDF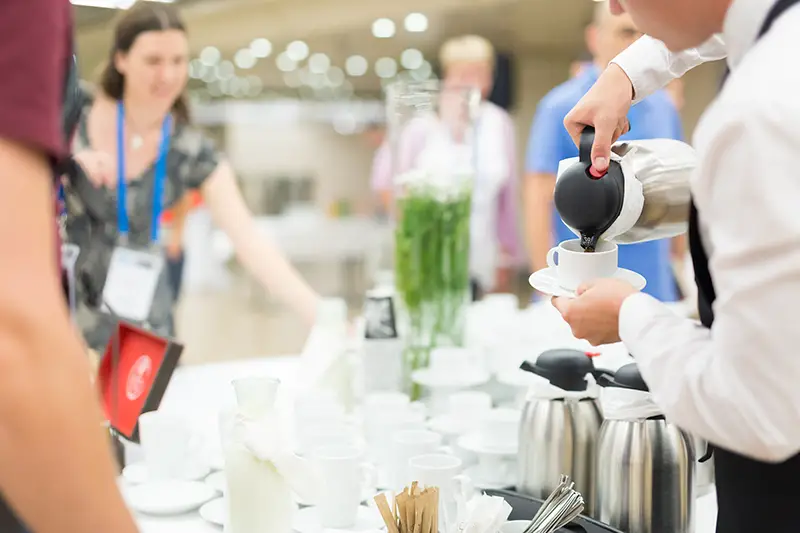 If you are a business owner, you are likely to be attending corporate events and conferences in the future. After all, you will inevitably be looking for ways to network with other companies and improve your products and your customers' experiences. 
So, what if you were going to host your own corporate events? Well, there are many things that you can do to help make your own work event stand out compared to others. 
It may take a lot of effort, but if you make your corporate event stand out, you will likely find that more and more companies will attend any further such events you hold in the future. So, here are five unique ideas that can help you make the best corporate event possible!
1. Selfie-brands & photo opportunities
When you organise a corporate event, it's important that you tap into the marketing goals of the companies that visit your conference. A lot of companies are going to be focused on their social media marketing and website optimisation opportunities. 
That's why you may want to include a photobooth or selfie opportunities for different companies to capitalise on. Entertainment businesses, like Event Rhino, understand it is important that corporate events have a unique aspect to them. 
While corporate events can be serious in nature, to make them memorable, there needs to be something fun about them. So, if you include a photobooth, you will find that marketers will take photographs that can be spread about, showing how they are enjoying your event. 
As you can see, this means that they can get the word out about your business and the conference you are holding. Don't be afraid to think outside of the box when it comes to entertaining your guests. It can be useful for spreading your own brand identity!
2. Outdoor events
Corporate events do not need to be held in a large conference room. Instead, you may want to consider holding your event outside! 
You can enjoy spending time with your workers by partaking in different outdoor events and allowing other companies to send employees to enjoy the occasion. Outdoor fun can be boisterous or completely calm and revolve around something as simple as led screen rental. Some examples of outdoor activities can include: 
Segway routes
Kayaking 
Horse riding
Zorbing
Outdoor cinemas
These are only a few examples of outdoor activities that could be used during corporate events. So get your creative thinking cap on if you want to consider other options!
3. Food activities
Of course, you could just organise a glorious banquet experience for your employees and other companies' attendees to enjoy. After all, this would allow workers to network while indulging in some delicious food and drink. 
However, you could take this a step further and invest in some cooking classes. This could be a great team building exercise and can encourage some competitions between companies. For instance, you could create a "bake off" with judges, just like the TV show. 
4. Murder mystery activities
Hosting a murder mystery event may seem a little morbid, but it can be great fun, especially if your employees are fans of Agatha Christie type novels. 
You might, for example, book out an event hall and provide character descriptions for each worker. You can also hire a murder mystery store co-coordinator to take control of the plot, or even have actors to add a sense of realism to the event. 
Make sure to ask your employees to dress up for the evening, and pick a location for the event that suits the theme of the murder mystery. The more immersion that happens during the murder mystery event, the more likely it is that your employees will enjoy themselves. 
5. Masterclass opportunities
Outside of the workplace, everyone has different hobbies and activities that they like to enjoy regularly. However, they may not have the time, skills or funds to get started with all the hobbies they would like to. 
If you are going to host a corporate event, you could hold masterclasses that allow your workers to meet specialists. These could be authors, chefs, photo editors, artists or sportspeople. These specialists could be brought in to teach your workers about their skillset and how they could improve on their existing capabilities.  
Masterclasses can be a great way to help your workers achieve additional goals that they may have in the background of their daily lives. They can also be held several times over the course of a year to ensure your workers can achieve their ambitions. 
Five ideas for corporate events that your own organisation may be looking to host – which ones seem most inspiring to you? And don't forget that if you would like to talk to Event Rhino about how we could help make your next corporate event one to remember for the right reasons, it's a straightforward process to get in touch with us. 
You may also like: Tips On Hosting a Corporate Event
Image source: Shutterstock.com