Click here to get this post in PDF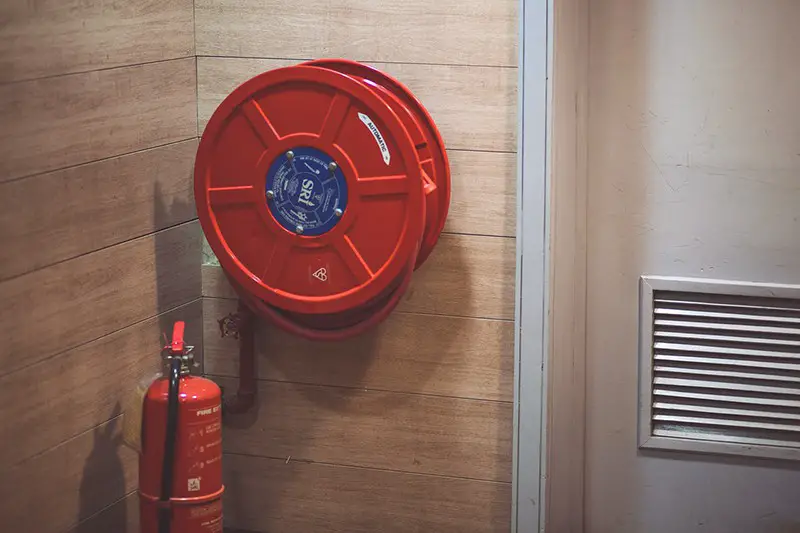 You might be starting up a new business or already be well-established. Either way, your workplace will need fire protection measures in place to keep everyone safe in the event a fire does break out. Owners, management and staff will also need to be trained in fire safety and how to use equipment, such as fire extinguishers.
This is all achieved by hiring fire service contractors. In this article, we'll look at some key things to consider when researching fire protection companies and choosing the best match for your business.
#1 – Make Sure the Company Has Relevant Experience
While newcomers to the industry deserve a chance, they've yet to establish any form of track record. There's no information to go by to determine if they'll be a good company to deal with or not. No recommendations or reviews.
Instead, you'll have much more peace of mind if you pick a fire protection company that has at least several years experience or more in the business. Usually you can discover this information on the "About" page of the company's website.
#2 – Are They Certified?
You need to know you're dealing with trained professionals who know their stuff. Anyone who installs fire safety equipment in your business must be a certified fire protection specialist. In fact, there are a number of certifications, approvals and insurances that fire protection companies must ensure they have to be legal.
It also adds more weight to a company's credentials if they are a member of the Fire Protection Association Australia (FPA). This is an organisation that governs the fire protection industry in this country.
What certifications and approvals are required depends on which services the company offers, but again, be sure to check their website and search for certifications and approvals before hiring a particular firm.
#3 – Seek Out Personal Recommendations, Reviews and Testimonials
If you get a positive recommendation from a business you know who recently hired the services of a fire protection company, then that's pretty solid evidence that a company will be good to deal with.
Failing this, once you've come up with a shortlist of companies to look into, go online and see if you can find some independent reviews and testimonials of those companies. Most businesses in any industry will have testimonials on their own website. These are fine, of course, but try to also find mentions of the companies on other sites that aren't associated with that business in any way.
This is one reason why you'll want to look for a company with experience, so there's more chance you can find out information from people who have hired them.
 #4 – What Services Do They Offer?
Some fire protection companies specialise in particular areas. Fire safety training, for example. Others cover the entire spectrum of fire protection and safety.
Again, refer to the company website and study the services they offer, as you'll want to be sure they offer a service that you require. If you're a start-up business, you'll likely want to hire a company that covers just about everything, from sprinkler installation right through to teaching your employees about fire safety and how to use the equipment.
It's far better to deal with just the one company who can meet all of your needs, rather than having to hire several different companies to get the job done.
 #5 – Quality Customer Service and Fair Prices
For an overall positive experience, you'll want to know that the company you hire offers excellent customer service and prices you can afford. One way to get an idea of customer service is to simply make a phone call to them and ask a few questions.
As far as prices go, more than likely you'll have to have someone come out and give you a quote, but the company may be able to give you a very rough estimate over the phone, so you at least have an idea of what the job will cost.
---
How Fire Safety Training Can Help Employees at Work
---
In Conclusion
If you choose a fire protection company with experience, a positive track record, one that offers a full range of services and a quality customer experience, your business will be in safe hands.
About the Author
Ken Thomas is the director at Total Fire Solutions, fire suppression system designer and installers, and one of the top 3 independent fire system distributors for the Asia Pacific region. His vision is to create a 'one-stop-shop' fire protection company committed to NSW mining and heavy industry. He is passionate about and excited by the latest developments in fire protection technology.
Image source: Pexels.com