Click here to get this post in PDF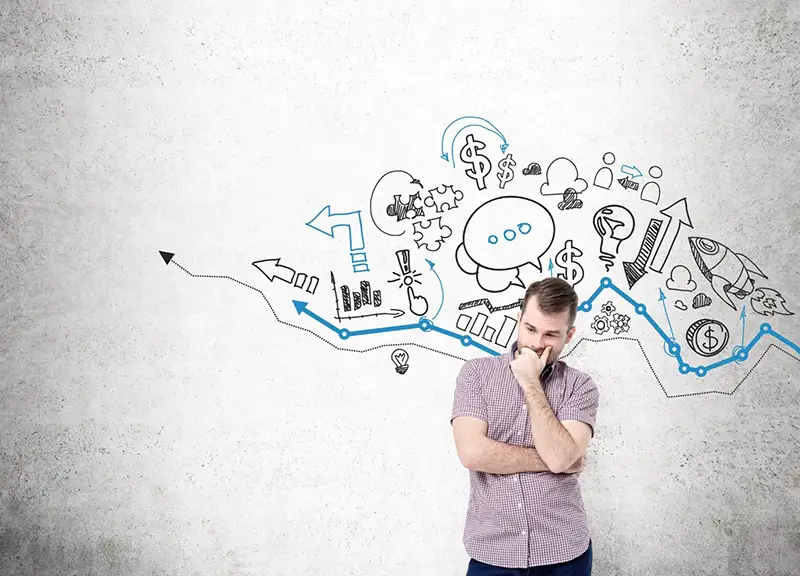 Did you know that 97.9% of businesses registered on the Statistics Canada Business Register are small businesses?
There has never been a better time to become an entrepreneur. If you're thinking about starting a business in Canada, read on. Canada is looking for talented entrepreneurs who will help with the country's growth and development with great opportunities offered through the canada startup visa program. We'll cover all the basic steps you need to know about to get going. 
Do Market Research Before Starting a Business in Canada
Once you have an idea for a business, the first thing you must do is market research. This step is crucial at this point. It allows you to verify if your idea stands a chance of business growth.
Market research involves figuring out who your target customers are and what solutions you can provide for them. You'll also need to find out if the market has room for your business. If the market is saturated already, even good ideas won't be enough to get you the business growth you want.
Finally, research what the competition is doing. What can you do to offer something unique and improved?
Once you have this important research done, you'll have the confidence to boldly move forward. 
Write a Business Plan 
Once you know you have a solid idea and that there's room for it in your area, it's time to draft a formal business plan. 
A business plan can help you think through possible obstacles and figure out a way for growing a business from the ground up. It can help you make key decisions now so that you will not have to make them later.
Plus, if you plan to get a loan for starting a business in Canada, you will need a good business plan. Lenders expect to see this. 
Register Your Business 
The next step is to register your Canadian business with the government. 
On the application, you will need to include your proposed business name, where your office location will be, which provinces and territories you will do business in, and what type of business you want to register as.
You have four options: sole proprietorship, partnership, corporation, or co-operative. The structure you choose for your business will depend on several variables such as your comfort level with liability and the tax deductions you want for your company.
Depending on the type of business, you might also need permits or licenses. You can use BizPaL to see what licenses or permits you might need. It also includes information on how to apply and pay for your registration.
Be aware that you might not need to register as sole proprietorships and partnerships. Be sure to carefully check the rules before you apply. 
Register for GST, HST, and Provincial Sales Tax
The next step once your business is registered is to register with the local and federal government.
Usually, you will need a business number from the federal government. In Quebec, you'll need a Quebec Enterprise Number, too.
If your business will collect GST or HST you'll also need a Canada Revenue Agency program account. On top of registering with the federal government, you likely will need to register with your province or territory. 
This process varies depending on where you are. Be sure to get information from your regional government. 
Get Funding 
A necessary factor when starting a business is getting financing for your company. 
The good news is that there are various ways that you can get funding to start your business. Here are some options for you to consider.
Fundraise. You can spread the word in your community to help launch your business. You can try to get loans from family and friends.
Don't forget to apply for grants. Click here for more information on CanExport grant writing. 
You might also like to try crowdfunding sites such as GoFundMe or Kickstarter. Spend time looking for investors or peer-to-peer lenders. Or you can try to get a bank or credit union loan.
While still in the planning stage, it's a good idea to also check out Innovation Canada. This website will ask you for some details about your business. Then it will give you a list of resources that can help you. Everything from expert advice to funding help is readily available here.
Open a Business Banking Account 
Next, open a bank account under your new company name. Don't make the mistake of trying to make it work with your personal account. It is important to keep your business and personal funds separate.
This makes it easier to keep accurate records of expenses and also gives you credibility with customers and potential investors. 
Plan for Employees
Hiring employees might seem like a distant step. However, now is the time to prepare for that eventuality. 
You'll need to make sure you are legally covered to hire employees in Canada. That means handling worker's compensation insurance, payroll deductions, and employment insurance.
Get Insured
A final but key consideration is business insurance. The coverage you will need will greatly depend on the nature of business and your comfort with risk. 
Take time to research the options. Consider the worst-case scenarios and then choose a level of coverage that feels good to you. 
Insurance for your goods, vehicles, and property is non-negotiable. However, you might also want to think about general liability, product liability, professional liability coverage, and business interruption insurance, too.
Get Your Business Up and Running
There you have it. Now you know all the basic early steps you need to undertake for starting a business in Canada.
Remember, putting in the legwork at the early stages can help you avoid irksome problems down the road. The more preparation you do at the start can also help you impress investors, lenders, as well as early customers. This sets up your brand as professional and reputable from the start.
Next, check out our other articles for more informative content on business, tech, news, and more.
You may also like: What Do You Need To Remember About Starting Your Own Business?