Click here to get this post in PDF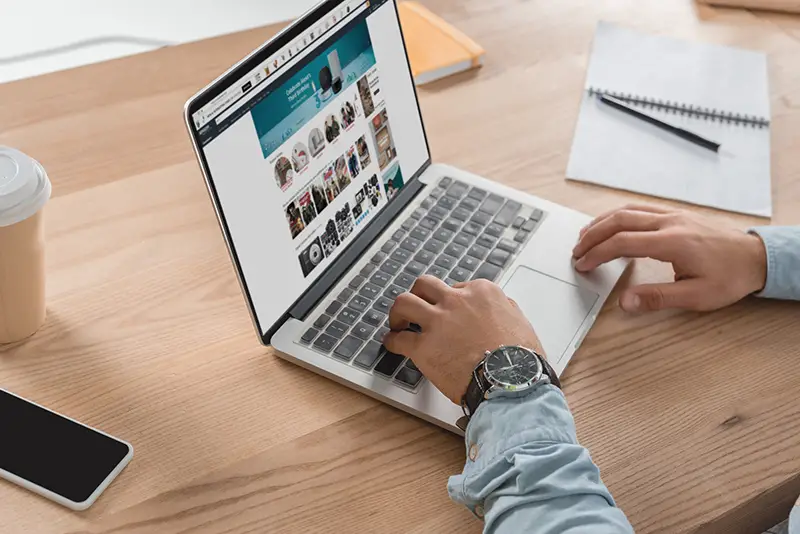 Introduction
The rise of no-code website builders has enabled individuals and businesses with limited technical knowledge to create and manage their own websites. Among these builders, spreadsheet-based platforms like SpreadSimple and Sheet2Site have gained popularity due to their simplicity and ease of use. In this in-depth article, we will compare SpreadSimple and Sheet2Site, highlighting their features, pricing, and use cases to help you decide which platform best suits your needs.
SpreadSimple: An In-Depth Overview
SpreadSimple allows users to build and manage web pages using Google Sheets. With its intuitive interface, users can import data from Google Sheets, create customizable web pages, and apply various design options to build a functional and visually appealing site. SpreadSimple offers features like filtering, sorting, and searching, making it ideal for creating simple online stores, directories, or listing pages.
Key Features of SpreadSimple:
Customizable Design: SpreadSimple allows users to create websites that match their unique style and brand by offering a range of design options, including color schemes, fonts, and layout choices.
Filtering, Sorting, and Searching: These built-in functionalities make it easier for website visitors to navigate and find the information they need.
Responsive Design: Websites created with SpreadSimple are optimized for various devices, ensuring a seamless browsing experience for users on desktops, tablets, and smartphones.
SEO-friendly: SpreadSimple helps users build search engine-friendly websites by offering the ability to add meta tags, customize URLs, and generate sitemaps.
Third-Party Integrations: SpreadSimple supports integrations with popular tools like Google Analytics, Google Maps, and Zapier, which can help users optimize their websites and automate workflows.
Sheet2Site: An In-Depth Overview
Sheet2Site, like SpreadSimple, is a no-code website builder that uses Google Sheets to create and manage web pages. It offers an easy-to-use interface for importing data from Google Sheets and creating customizable websites. Sheet2Site also provides templates for various website types, such as job boards, online marketplaces, and event listings. In addition to its core features, Sheet2Site offers advanced functionalities, including custom domains, search engine optimization (SEO), and password protection.
Key Features of Sheet2Site:
Pre-Built Templates: Sheet2Site offers a range of templates tailored for specific website types, making it easier for users to create websites that meet their needs without starting from scratch.
Customization Options: Users can customize their websites by modifying the templates, adding custom CSS, and adjusting colors, fonts, and other design elements.
SEO and Custom Domains: Sheet2Site provides the ability to add custom domains and implement SEO best practices, helping users improve their website's visibility on search engines.
Password Protection: Users can secure their websites with password protection, allowing only authorized visitors to access the content.
Embedded Media Support: Sheet2Site supports embedding various media types, such as images, videos, and maps, enhancing the overall user experience.
Comparing Features
Ease of Use: Both SpreadSimple and Sheet2Site offer user-friendly interfaces, making it easy for non-technical users to create and manage their websites. However, SpreadSimple's built-in design options and features may make it more accessible for users with limited design experience.
Templates and Customization: While both platforms provide customization options, Sheet2Site offers a more extensive selection of pre-built templates. This can be beneficial for users who prefer a more guided approach when building their websites.
Advanced Features: Sheet2Site offers additional features, such as SEO and password protection, that can enhance the functionality and security of your website. SpreadSimple, on the other hand, focuses more on third-party integrations like Google Analytics and Zapier, which can help you optimize your site and automate tasks.
Responsiveness and Device Compatibility: Both SpreadSimple and Sheet2Site create websites that are responsive and optimized for various devices, ensuring a seamless browsing experience for users on desktops, tablets, and smartphones.
Pricing: SpreadSimple and Sheet2Site offer different pricing structures. SpreadSimple provides a free basic plan, as well as premium plans with additional features. Sheet2Site offers a pay-as-you-go model, charging a one-time fee for each website created. Users should carefully consider their specific needs and budgets when selecting a platform.
Support and Community: Both platforms provide documentation and support to help users get started and troubleshoot any issues they may encounter. However, it's important to research and compare the level of support provided by each platform, as well as the availability of community resources such as forums or online groups, to ensure you can find assistance when needed.
Use Cases
Online Stores: SpreadSimple's built-in filtering, sorting, and searching features make it an ideal choice for creating simple online stores, where customers can easily browse products and find what they're looking for.
Directories and Listing Pages: Both SpreadSimple and Sheet2Site excel at creating directories and listing pages, such as job boards, event listings, or business directories. The choice between the two will depend on your specific requirements, design preferences, and budget.
Custom Projects: Sheet2Site's pre-built templates and advanced features may be better suited for users who require a more tailored solution or have specific needs that go beyond the basic functionality offered by SpreadSimple.
Conclusion
When choosing between SpreadSimple and Sheet2Site, it's essential to consider your specific requirements, technical skills, and budget. SpreadSimple offers a more user-friendly experience with third-party integrations, making it suitable for those who want a simple yet functional website. Sheet2Site provides more advanced features and template options, catering to users who require additional functionality and customization.
Ultimately, both platforms empower individuals and businesses to build and manage their websites using the familiar and accessible Google Sheets interface. By evaluating the unique features and benefits of each platform, you can make an informed decision and select the best spreadsheet-based website builder for your needs.
You may also like: 7 Most Popular Websites of 2021 developed using AngularJS frameworks
Image source: Depositphotos.com