Click here to get this post in PDF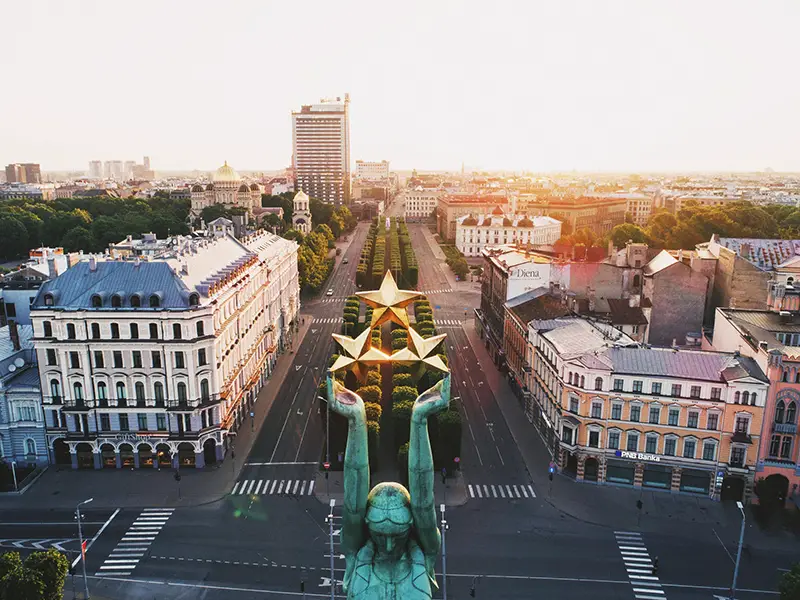 Latvia now is a popular destination among entrepreneurs from the third countries as an entry point for the market of EU by company registration in Latvia and sometimes obtaining a residence permit. The number of such companies formed in Latvia by non-residents is rapidly expanding. Following this trend Latvian government has adopted the changes simplifying company registration in Latvia and provided for a possibility to obtain residence permit in Latvia (therefore also in the EU) for shareholders of Latvian companies.
Latvia is a member of the EU and to major organizations like NATO or WTO. Membership in the EU made it possible for Latvia to strengthen European trade ties while maintaining the trade relations with the CIS countries.
Advantages of company registration in Latvia
1. Unique location at the Eastern border of the EU. Latvia is advantageously located at the eastern border of the EU sharing its land borders with Estonia, Russia, Belarus and Lithuania. Latvia is washed by the Baltic Sea and has a developed shipping and maritime transportation system. On top of that AirBaltic is the biggest regional airline making it easy to reach any point in Europe and the World.
2. Possibility of obtaining a residence permit. If you register and run a company in Latvia you are entitled to a residence permit for five years – a feature rarely found in European countries. And even if such a possibility exists, it takes more than 6 month to accomplish the procedure. In contrast the whole process for obtaining a residence permit in Latvia takes from 2 weeks to 2 months. Most importantly, it is possible to carry out most of the procedure remotely. It will be needed to come to Latvia only in order to obtain ID cards (a 3 day visit). 
3. Company registration in Latvia is very fast. A company can be registered as fast as in 2 days. Both remote registration possibility and conventional (documents are signed in Latvia) are possible.
4. 0% VAT rate on transactions between companies registered as VAT payers within the EU. There is no dividend tax if the dividends are paid to legal entities (companies).
You may also like: 4 Reasons Why Company Registration Is a Good Idea
Image source: Unsplash.com