Click here to get this post in PDF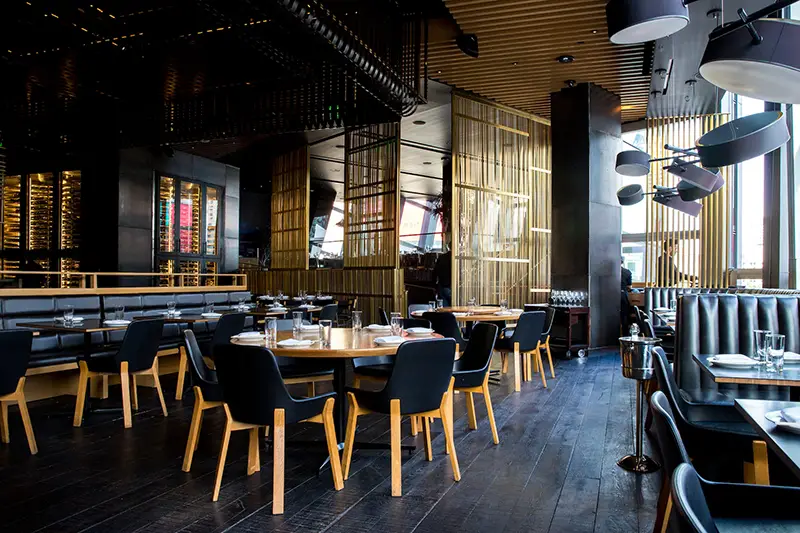 Traditional wooden restaurant booths never go out of style and are often seen in modern setups. However, taking care of wooden furniture is quite challenging. Over time, dirt appears that the duster cannot clean. Prominent lines remain behind even if you try to clean the wooden booth.
Many wooden booth maintenance processes cannot be avoided, including dusting, cleaning, waxing, and polishing. To give the wooden restaurant booths the best of their looks, you need to do all the steps of cleaning tasks ever so often. While experts differ in how to care for wood furniture, the process you use will depend on the product's finish. Therefore, you should always look for maintenance and cleaning instructions when purchasing new furniture.
Do you want to wipe, clean or polish your wooden restaurant booths? Then, read these professional guidelines to make your eatery's wooden booth's surface sparkle like new.
How to wipe away dust from wooden restaurant booths?
Dust the wooden furniture regularly to keep it looking its best. Dust comes from the air, which over time forms a layer, and while wiping, the surface of the wooden furniture gets scratched. Leaving dust on the wooden restaurant booths can create an unhealthy environment, exacerbating asthma or allergies. As dust primarily forms on fabrics, regular cleaning of your carpet or upholstery will help keep most of the dust from accumulating.
To clean furniture properly:
·         Lift it off the surface rather than spreading dust around.
·         Gently wipe with a microfiber cloth to prevent airborne dust from floating on the furniture's surface.
·         Use a piece of dry cloth to absorb any excess dampness from restaurant booths.
Best dust removal equipment for wooden restaurant booths
Choose something that will stick to dust when looking for wooden booth cleaning equipment. For instance, feather dusters or dry and soft towels adequately wipe away dust from wooden furniture.
Regular feather Duster:
Feather duster efficiently removes dust from delicate and easily damaged surfaces.
Processed fabrics:
Anti-scratch and non-scratch fabrics can collect dirt and also hold it. These fabrics for cleaning delicate wooden furniture are recommended for use in place of silicone cleaning sprays.
Wool Duster:
Woolen dusters contain lanolin, which draws dirt and then sticks to the cleaning equipment. In addition, these dusters help remove dust from sculpted or worn-out areas that are out of your reach. The long handle of the dust remover makes it ideal for hard-to-reach tall sections of wooden restaurant booths.
Lint-free cloth:
Clean cotton fabrics are usually used to clean dust. Another good option for lint-free material is a microfiber towel or cloth. To trap the dust, moisten the fabric a little before use.
 How to clean wooden restaurant booths?
When cleaning wooden furniture, don't use general-purpose sprays, which are used to clean kitchen surfaces unless the furniture is covered in plastic. It would be best if you never wiped wooden booths with water.
Furniture oils, cleaning agents, and oil-based wood products protect the wood by making surfaces more smooth. However, it does not give a heavy protective layer. Many liquids and commercial polishes for wooden furniture comprise silicone oil, which provides some protection. On the other hand, be careful that oil-based components are likely to show fingerprints. If you've used wood spray and polish in the past or suspect sand has spilled on your furniture booths, be aware that these deposits can impede the treatment process and needs professional care.
Avoid polishing wooden furniture with extra-virgin olive oil that can stain the material and draw more dirt.
Instead, you can take care of the wooden booths by mixing equal parts of turpentine gum, filtered lemon juice, and olive oil with distilled alcohol to renew unclean wooden furniture. Apply the mixture to the furniture with a soft cloth and then polish it with a clean cloth.
How to wax wooden restaurant booths?
Usually, during the making, wood is coated with varnish, polyurethane, or shellac to shield the surface. Using polish or wax protects the manufacturer's paint and helps reduce scratches on the surface. Wax provides a durable finish and long-lasting protection, does not discolor, and is more resilient than polish or spray. Wooden restaurant booths should be maintained with liquid wax. Although liquid wax is easy to coat, it leaves a thin layer. Therefore it needs to be applied more often than wax pastes.
Apply wooden furniture wax properly; otherwise, it may appear overcast and lined. To restore the sparkle of your wooden restaurant booths, apply the wax to them appropriately. Always use a light coat of wax, and polish the particle on the surface.
1. Place one tablespoon of wood furniture wax, in the shape of a golf ball, on a piece of cotton fabric. Wrap the cloth around the ball and knead it until it is soft.
2. Rub the soft wax over the surface of the booth, one small section at a time, until the surface becomes light.
3. Remove the excess wax with a  soft and clean cotton cloth.
4. Repeat the cleaning and waxing procedure until the whole wooden restaurant booth is waxed. If you see lines, keep cleaning to remove excess wax.
Restaurant Furniture Plus is your classy source for commercial furniture. You can get custom-designed furniture for your restaurant from our factory.
Contact us for more information regarding quality restaurant booths.
You may also like: Busting The Biggest Myths About Running A Restaurant
Image source: Unsplash.com