Click here to get this post in PDF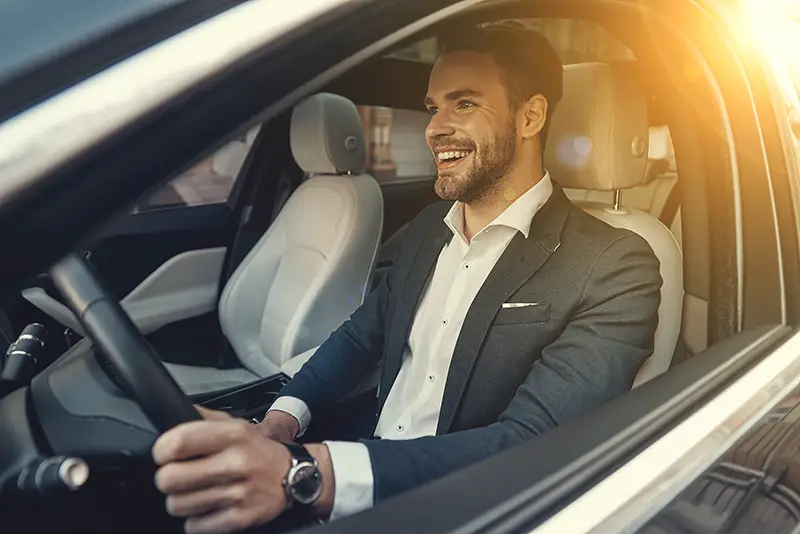 With UK business firmly back on track after the restrictions of the coronavirus pandemic, domestic business travel is returning – whether for appointments or commutes. For some, this may necessitate the hunt for a company car. But choosing a vehicle for your business can be difficult if you are unsure what exactly you need to look for. The article will explore some key factors to consider in choosing your next company car.
What Type of Car?
To start with, you will need to narrow down your options to the types of vehicles that best suit your business needs. Depending on your business, you may need form over function or vice versa. If you are an executive in construction, you may need to narrow your search to reliable and practical vehicles with luggage space for tools and materials. If you work for an inner-city business, you may need a smaller, nimbler vehicle to navigate tighter roads – and with less C02 emissions to avoid city-specific emissions charges. 
In some cases, selecting by brand can be useful. Audi, for example, has a pedigree as a manufacturer of sleek and high-quality executive vehicles, from its lower-range hatchbacks to top-of-the-line saloons and SUVs. If you are the owner of a small business, and simply in need of an inexpensive company car that gets you from A to B while looking the part, you could search for a used Audi A1. If you have more funds to spare and require more boot space for carrying promotional materials to functions or events, a larger Audi Q8 provides you with practical space without sacrificing aesthetics.
New or Used?
The next decision to make is where you source your business vehicle from. Do you buy a car new from the showroom or do you visit a used car dealership? If you're having trouble deciding on the right car for you, you should seek advice from car dealers in Casper WY. The key benefit to buying new is receiving the car in its best possible condition, with no lurking engine issues or mechanical failures to worry about. New cars are also exempt from MOT checks for three years, minimising car-related administration.
Buying used, however, is a much more economical option – especially if you are looking to change your vehicle every few years. A vehicle loses up to 40% of its market value within a year of leaving the showroom, whereas used vehicles retain their value better. On average, though, used vehicles are less reliable. A used car might be more desirable for smaller or emerging businesses.
Petrol or Diesel?
Lastly, you may be presented with a choice between two engine types for your chosen model – petrol or diesel. This choice also depends on the kind of driving you expect to be doing. According to experienced auto technicians, if you anticipate longer motorway commutes or regular trips up and down the country, a diesel vehicle has better performance and fuel economy; meanwhile, petrol vehicles are more suited for shorter trips at lower speeds, such as urban trips or for short daily commutes. You should consider this before choosing which fuel type car would be best.
You may also like: 5 Things To Consider When Using Company Cars
Image source: Shutterstock.com