Click here to get this post in PDF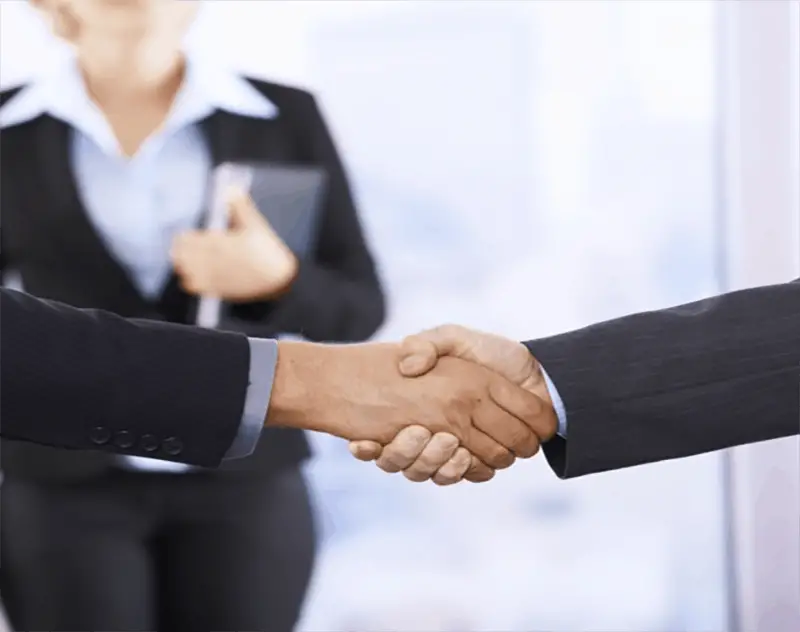 Travelling to Riyadh could turn out to be one of the most beautiful experiences of your lifetime. Being the capital and the largest city of Saudi Arabia, Riyadh has a beautiful blend of sophistication and conservatism when compared to the other cities. 
If your trip is for personal purposes, you can choose from various hotel rooms in Riyadh based on your budget and convenience. But if you are travelling on a business trip, then you would also have the daunting task of finding the best luxury hotels in Riyadh for your business needs.
The perfect business hotel in Riyadh, Saudi Arabia, would essentially be the one which fits all your business demands without compromising on luxury and accessibility. While there are a plethora of 5-star hotels in Riyadh for you to choose from, the one that stands head and shoulders above the rest is Shaza Riyadh Hotel Residences. Here are the top three reasons why Shaza is one of the best hotels in Riyadh for your next business trip.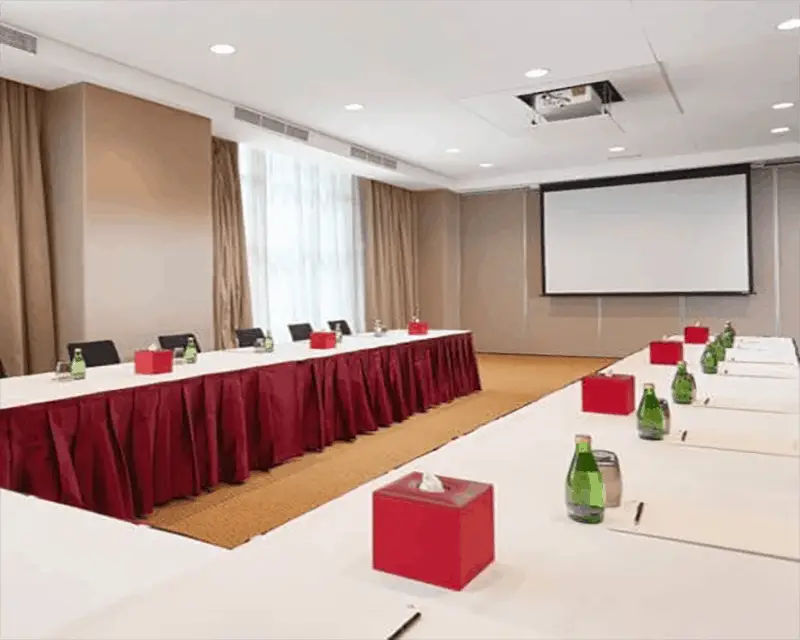 Image Source: Shaza Hotels
#1. Complete IT Solution and Backup
Business trips always call for adequate IT facilities, steady Wi-Fi backup, and necessary peripherals like colour printers, projectors, etc. to make your business trip fruitful. At Shaza Riyadh Hotel Residences, you would get all this and more. You can gain access to everything from the latest equipment needed for your business meetings to all the basic facilities required for effective communication.
#2. Compact and Comfortable Business Rooms
Any business trip is incomplete without meetings and conferences, and Shaza understands that better than all the other business hotels in the city. You can book a meeting room based on your size and capacity requirements. A Middle Eastern fragrance inspires every hotel room and can be converted into a classroom, theatre, boardroom, meeting room, or conference hall. If you want something very compact for a small gathering, then Musk or Amber are the best options for you. These boardrooms can easily handle a capacity of around 15-20 people and are ideal for very small-scale meetings and conferences. 
Covering a total area of 64sqm, Saffron is the next option in the pecking order for its business guests. It can comfortably accommodate around 25 people and is also a perfect option for small events. Oud is the next in terms of size with a total area of 74sqm. It can accommodate approximately 40 people. Rose superseded Oud in size and capacity, which can accommodate and host a gathering of around 50 people and is ideal for corporate events and meetings. 
Areej can accommodate around 60 guests in a theatre setup and more than 25 guests in boardroom setup. If you are looking for a slightly modern structure and look, then Areej is your best bet. 
All these rooms are adequately equipped and can also be customized for all kinds of business events.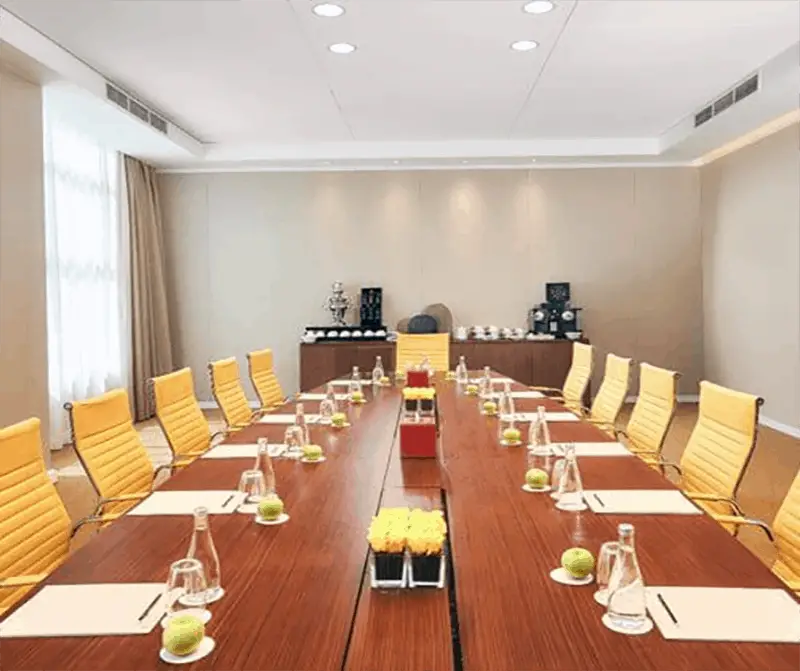 Image Source: Shaza Hotels
#3. Hospitality and Attention to Detail
Saudi is known for its impeccable hospitality, and Shaza hotels are known for exceeding expectations when it comes to hospitality and grandeur. As they say, "the first impression is the best impression," and in business, this is undoubtedly the most important mantra. The hospitality team of Shaza understands this, and you get the best service to this end that is customized by keeping every individual's business requirements in mind. 
You will get a dedicated host who will be in charge of attending to your every need and convenience during the entirety of your stay. 
This is not all; at Shaza hotels, you also get to balance your work and personal life! Pamper yourself with the specially designed wellness packages and programs set to detoxify and relax your body after a stress-laden workday.
At Shaza Riyadh Hotel Residences, you get the best of both the worlds; traditional hospitality coupled with modern amenities. So, the next time you are looking to book hotel rooms in Riyadh, you know where to go.
You may also like: Tips to Prepare for Your First Business Trip (Infographic)