Click here to get this post in PDF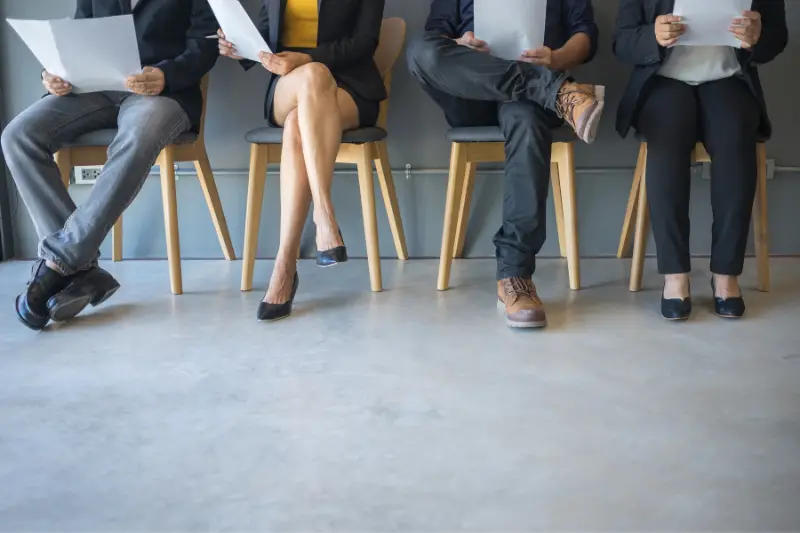 Finding a job that you both enjoy doing and pay well can be very challenging, especially after the changes brought by the Covid-19 pandemic. Whilst the majority of professions were executed in real life, and in offices, many companies chose to remain either fully or partially online even after the removal of the restrictions.
Below you can find suggestions for problems that you may have faced when job searching in 2022.
1. Being New to the Job Market
If you have recently graduated from college or university or simply are seeking a new profession, then job searching may be particularly daunting. To ease your mind, looking into career paths related to your degree could be a good place to start. Once having a thorough search on the Internet, you can narrow down your options and select a specific sector that would suit both your requirements and skills.
2. Employment Experience
Not many people know the importance of previous employment experience, be that within the field you want to pursue or other professions. By volunteering or taking up a part-time job, you can learn new skills and broaden your experience. Having previous employers also shows your new one that you are keen to learn and can adapt and apply your skills differently.
3. Interview Experience
If you don't have much work experience, then you probably are not the most experienced with interviews either. Whilst this may scare you, you must remember that every employed person goes through the same stages ahead of you. 
By researching the required skills for the job, you are planning on applying for and preparing a list of your abilities; you can prove to the employer that you are the perfect candidate for them. 
Employment experience that is related to the position you are applying for is also key in interviews as you could apply your previous knowledge more confidently and effectively.
4. Entry-level Salaries are Low
When entering the world of working after completing higher education or beginning a new profession, you may initially be shocked at the starting salary offers. 
Job searching is difficult, and sadly the challenge doesn't usually end after accepting a job offer. Companies tend to have a range of positions that require hard work and long hours for you to get to a higher position. Nevertheless, positions like this often prove to be incredibly rewarding and worth the wait.
5. Jobs May be Scarce
As a consequence of the pandemic, those that lost their jobs are seeking new ones. Due to this, the number of applicants for a certain position has most likely increased, often causing overwhelming competition between you and others. You must stay persistent and positive, showing the employers that you are a hardworking individual.
6. Dealing with Rejection
Despite going into job searching with a positive mindset, you must also prepare yourself for rejection. If you are lucky, then you may find new employment fairly soon. However, it is also possible that it may take you months. 
It's important that you keep your goals in mind and that you don't get demotivated at these times. 
7. Looking into a Variety of Prospectives
If you struggle to find jobs in a certain sector, then perhaps it's a sign for you to look into something. This could be both within the field that you are planning to go into, by taking up a temporary position at something unrelated to your initial plans or by researching into alternatives described by Lensa.
Whilst the scarceness of jobs may appear frightening, you should keep in mind that every experience is a good experience. Even if it may not be directly related to what you are dreaming of doing, it may teach you useful skills and could allow you to build your connections. 
8. Networking
It's useful to register on sites like Linkedin to build your relationships with those within your sector and to find opportunities that you may enjoy taking up. By getting to know others with experience, you could ask questions and develop your network. 
It's normal to face challenges when job searching in 2022. The Covid-19 pandemic majorly altered the usual dynamic of workplaces, often making both the job application process and the tasks more difficult. By recognizing its challenges and finding solutions early on, you can increase your chances of employment and discover new skills in other fields.
You may also like: Things You Need to Get That Dream Job
Image source: Shutterstock.com