Click here to get this post in PDF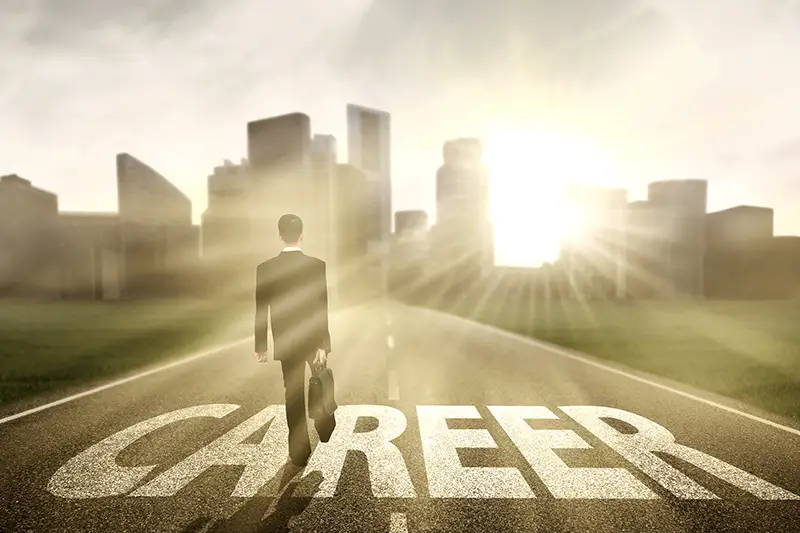 If you are a business graduate looking to advance your career in today's saturated job market, acquiring an advanced degree can give you a competitive edge. In addition, it provides you with additional skills and knowledge needed for management and leadership roles or to build your own business from the ground up.
Another advantage of earning an advanced degree is that it can lead to a more lucrative career. Furthermore, it can also open up opportunities for advancement within an organization.
With an advanced business degree, individuals have a wide range of career options to choose from. Some of the most popular options include finance, marketing, and human resources roles. 
If you hold a bachelor's degree, earning an MBA is probably next on your list of priorities. 
MBA combines the elements of business and market knowledge. It allows you to attract better opportunities with lucrative salaries. In addition to traditional on-campus business degree programs, many universities now offer online MBA programs with the same curriculum. It is taught by the same professors as on-campus programs but allows students to complete coursework at a schedule that suits them. This is a great option for working individuals looking to advance their careers but who don't have the time to attend on-campus classes. 
Whether you're looking to work in finance, marketing, or human resources, a higher degree can set you on the path to a successful and rewarding career. This article will highlight in-demand career paths for business administration majors.
Business Consultant:
Business consultants are experts who provide strategic advice and guidance to organizations looking to improve their performance. They are often called upon to analyze a company's operations, identify areas for improvement, and develop and implement strategies to achieve specific goals. Business consulting can be a rewarding and fulfilling career choice.
The demand for business consultants is very high. The Bureau of Labor Statistics predicted a 14% increase for the next decade. Getting an MBA will help you stand out in the market and provide job security.
Human Resource Executive:
Human resource executives help companies manage their employees. They are responsible for recruiting, hiring, and training new employees and managing employee benefits and relationships. 
You can work in a human resource department with an MBA degree. The degree will equip you with the skills and expertise needed to deal with administrative functions and help resolve conflicts between employees. Apart from business knowledge, it also contributes to improving your soft skills, such as organizational and communication skills, which are necessary for an HR position.
Financial Analyst:
Financial analysts help companies make informed financial decisions. They analyze data and make predictions, ensuring proper utilization of the company's resources.
Financial analysts need to be good with numbers and have strong analytical skills. They should also be good at communicating and working with others. These are all skills that you can acquire by completing an MBA degree.
Project Manager:
Project management involves the planning, execution, and closing of a specific short-term project, intending to meet specific goals and objectives. Project managers are responsible for keeping the project on time and within budget, ensuring the project meets the stakeholders' expectations.
Many companies require an MBA degree for a project management position. As a project manager, you'll be able to lead cross-functional teams and impact your organization's success. You'll also have the opportunity to work in various industries, including construction, healthcare, technology, and more.
Market Research Analyst:
Market research analysts play a critical role in the success of any organization by providing valuable insights into consumer behavior, market trends, and competitor activity. These insights are used to make better business decisions and create effective marketing strategies.
The job outlook for market research analysts is quite positive, as it is projected to grow by 20% by 2029, much faster than the average for all occupations.
Operations Research Analyst:
If you want to combine your analytical skills and interest in finding solutions to complex problems, then an operations research analyst is a suitable choice for you. 
Operations research analysts use advanced mathematical and analytical techniques to help organizations make better decisions and improve their operations. They use data and statistical models to identify patterns, forecast trends, and analyze systems to optimize performance and efficiency.
Business Development Manager:
Business development managers play a crucial role in driving growth and revenue for organizations by identifying and pursuing new business opportunities. They are responsible for building and maintaining relationships with key clients, partners, and stakeholders and identifying and evaluating new business opportunities.
This role requires a high level of adaptability and creativity as business development managers are required to think outside the box and come up with new and innovative ways to drive growth and revenue.
Medical Services Manager:
Medical services managers, also known as healthcare administrators or healthcare managers, are responsible for the overall operation and management of healthcare facilities, such as hospitals, clinics, and nursing homes. They plan, direct and coordinate medical and health services. They also ensure that healthcare services are provided efficiently and effectively while complying with regulations.
These professionals play a crucial role in ensuring that patients receive high-quality healthcare services.
Marketing Director:
Marketing directors are responsible for creating and implementing marketing strategies, helping the organization grow and reach its goals. They lead the research, planning, and execution of marketing campaigns and analyze data to make informed decisions. They also oversee a team of marketing professionals and work closely with other departments within the organization.
It's important to gain a solid understanding of marketing principles and practices to advance your career as a marketing director. An MBA is a good starting point. 
Conclusion:
In conclusion, the business field offers graduates a wide range of career opportunities, from finance and accounting to marketing and operations management. The job market is constantly growing, and with a strong understanding of business principles and practices, you can have the potential to excel in any of these roles. Investing in an MBA degree can provide you with the advanced knowledge and skills needed to succeed in these roles.
You may also like: 6 Ways An MBA Helps Your Personal and Professional Growth
Image source: Shutterstock.com