Click here to get this post in PDF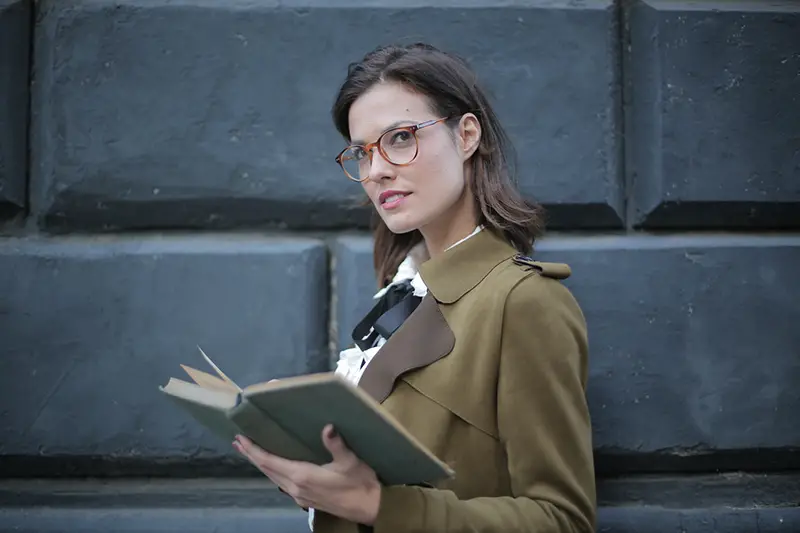 Do you want to increase your chances of being employed? If yes, pursuing a Master's in Business Administration (MBA) is a fantastic way to boost your career. Such a degree includes multiple courses that enable you to pursue a career that interests you. MBA programs are thorough and group-based on activities with a broad range of abilities, including leadership, analytics, etc. In addition, a specialized pathway helps graduates develop skills better0sited to specific niches, such as business, healthcare, etc.
Besides that, individuals with an MBA degree feel more confident with the treasure of knowledge and information they bring to the table. Doing an MBA boosts your career in many ways, opening new doors for you. Here are six ways an MBA helps you grow professionally and personally.
Increase in knowledge
An MBA exposes you to more knowledge much quicker than you have acquired in the past. Even if you have some work experience, you gain new knowledge you haven't come across earlier through your work-life practices and experiences. It opens up new doors and avenues for you, helping you increase your knowledge and benefit from it in your personal and professional life.
In addition, an MBA general online program helps you connect with other students from different parts of the world with varying perspectives and work experiences. Along with learning from experienced professors, such a degree allows you to learn from other students and increase your knowledge.
More confidence
One of the best intangible advantages of obtaining an MBA degree is the boost you get to your confidence. You need to be confident in necessary negotiations and deliver outstanding presentations throughout your career. Professionals with low confidence might feel it holds them back from increasing their career prospects, making it essential to get an MBA. Such a degree improves your confidence significantly through taking strategic risks, leading team projects, and getting a real-time response to your overall performance.
In addition, it provides you opportunities to gain confidence through a comprehensive course outline, covering a broad range of business ideas. You can also develop your problem-solving and presentation skills by participating in various kinds of practical exercises in a supportive environment. Being armed with such experiences allows you to return to the corporate world with complete confidence. It will enable you to test your strengths and build your confidence, helping you in your career.
Teaches communication skills
In today's corporate world, reliance on shared information has increased. As a result, more emphasis gets placed on being an effective communicator. Good communication skills enable you to interact with others effectively and make your presence. Communication skills are also crucial to delivering and grasping information faster and accurately. Communicating effectively enables you to build trust, strengthen your professional connections and boost teamwork. Not just that, it helps you develop a sense of belonging and make you more productive, making it vital to pursue an MBA.
Moreover, enhancing communication skills allows you to perform better and boost your career opportunities. Such skills help you to become more productive and efficient. In comparison, being unable to communicate effectively might deliver a message poorly, causing misunderstandings and inconveniences.
Provides a strong network
Having a strong network gives you the chance to meet people and look for more opportunities to grow. Such networks can include future employers or clients, benefitting you and boosting your career prospects. Pursuing an MBA allows you to hone your networking skills and makes you a part of a vast network. It gives you access to intelligent and respected professionals you might not get the chance to meet otherwise. Besides being a part of the greater community, you get the opportunity to build relationships with successful people, allowing you to learn from them.
Helps in developing entrepreneurship skills
Participating in an MBA exchange program and earning an MBA helps entrepreneurship by being tested for new and innovative ideas. It allows you to learn about running a business. In addition, it provides you with basic knowledge of accounting, human resources, and sales to help you start a business in its early stages and prevent it from falling. Moreover, an MBA gives you adequate knowledge to control your startup from growing too fast and ending with no capital. Such a degree allows you to study from professionals with real-life experiences in running a business.
Furthermore, they share all the effective tactics you need to avoid and challenges you might face throughout. They can guide you about what you should do to ensure your business grows and earns a profit. Besides that, you can come across individuals with similar interests, share your ideas with them and learn from their strategies.
Better career opportunities
An MBA enhances your skills to grab the best offers available in the corporate world. MBA graduates have significantly different career opportunities available. It opens the door to a huge variety of job roles in the market. Such career destinations include executive and senior management roles in corporate strategy, business finance, internal auditing, and management consultancy. Not just that, an MBA makes you ready for positions in areas like
marketing and sales management
research and development
supply chain management
Conclusion
Earning an MBA is a great way to boost your career prospects and help you grow personally. It arms you with essential communication skills, allowing you to deliver presentations. Moreover, it enables you to build a network full of business experts and professionals. So, if you want to take your professional and personal life to the next level, consider upskilling yourself by enrolling in an accredited program.
You may also like: 8 Ways to Get Most Out of Your MBA Degree
Image source: Pexels.com