Click here to get this post in PDF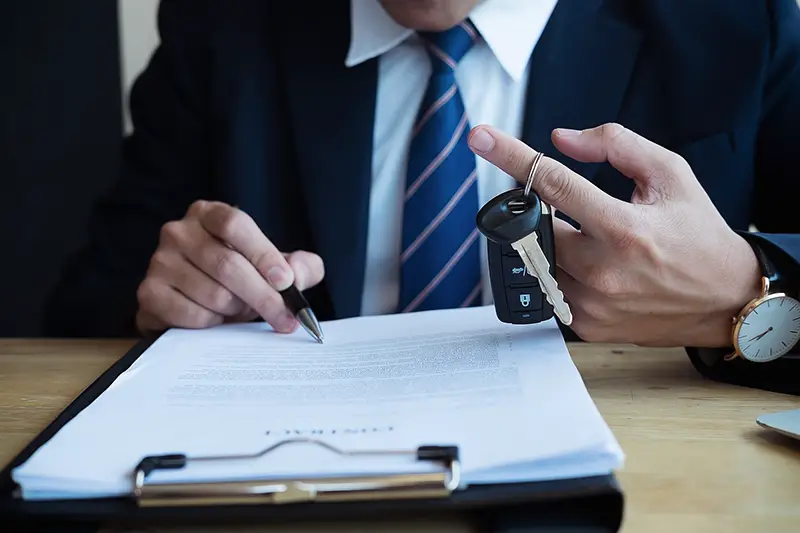 Car title loans are usually deemed as a last resort for borrowers with a suboptimal credit rating. A car title loan is typically a short-term loan that prompts borrowers to offer their vehicle as collateral. Auto title loan lenders often charge high-interest rates of up to 10% per month. This results in huge monthly repayments that may overwhelm borrowers and potentially lead to their cars being confiscated.
If you're struggling to pay back your car title loan or you risk defaulting, why not try refinancing the loan? It's an effective solution for all those saying I can't pay my title loan.
What is title loan refinancing?
First, let's address the elephant in the room. You might be wondering: what is car title loan refinancing? Well, it's simply the process of acquiring a new title loan that has more reasonable terms in an effort to pay off your outstanding debt. Loan refinancing can help save you lots of money. In addition, you'll avoid the shame and inconvenience of losing your prized car. Many people fall prey to unscrupulous lenders who offer vague information about vital details such as interest rates and terms & conditions. Once they secure a car title loan, borrowers are bombarded with ridiculously expensive monthly premiums, causing them to drown in huge debt.
There are several reasons why you should refinance your title loan. The most apparent perk is that you're able to settle your existing title loan in full. The newly acquired loan provides remarkably flexible terms and conditions. For instance, you're charged lower interest and you can pay it back over a relatively long period. This leniency allows borrowers to pay smaller monthly paybacks. You also get to retain your vehicle, which is amazing news. In addition, most refinancing institutions allow people to borrow as much as $50,000 with ease.
How to refinance your car title loan:
If you're interested in taking out a title loan refinancing, then you'll be glad to know that the process is quick, easy, and pain-free. Most accredited lenders allow clients to apply for a loan online. Therefore, all you need is a computer/smartphone and an internet connection. These lending platforms are usually open throughout the week. However, you might need to conduct some research to get top-rated lenders with the most competitive interest rates. Some lenders will overlook your bad credit score, so you don't have to worry about that.
Different loan refinancing companies operate exclusively in specific states. Before applying for any refinancing loan, find out whether your preferred lender operates within your region. In addition, it's important to study the platform's policy regulations before jumping on board. You may be required to earn a specific minimum income or have a good credit history in order to qualify for the loan. The best thing about refinancing your car title loan is that you can repay via mobile apps. In addition, you're not charged prepayment penalties or hefty balloon payments. Most loan applications take a few days to be processed, guaranteeing you quick funds to cover your outstanding debts.
Why is title loan refinancing important?
The advantages of refinancing your current title loan cannot simply be swept under the rug. Apart from getting better repayment conditions, you're also able to deal with a caring lender. You've probably heard about how ruthless loan sharks can be to clients who've defaulted on their payments – some title loan lenders are just as unforgiving. Your vehicle can easily get repossessed if you fall back on even a single instalment. Luckily, loan refinancing firms provide friendly terms because they have their clients' best interests at heart.
Most borrowers who default on loans are usually caught between a rock and a hard place. Trying to juggle work, school and other commitments can put a strain on your finances, prompting you to take out a hefty car title loan without paying attention to the small print. Rather than wallowing in debt, it might help to take out an even bigger loan to pay off your existing title loan and have some extra cash to get back on your feet. Car title loan refinancing usually comes in handy when you've defaulted on your current loan and your vehicle risks being repossessed. 
In the rare occasion that your loan refinancing application is rejected, you can choose to sell your car and reimburse the lender with the resulting cash. However, avoid defaulting on your car title loan if you want to avoid hurting your credit score even further. You can use crowdfunding to accumulate the funds required to pay off your title loan either partly or in full.
You may also like: 6 Important Things to Consider Before Applying for a Car Loan
Image source: Shutterstock.com