Click here to get this post in PDF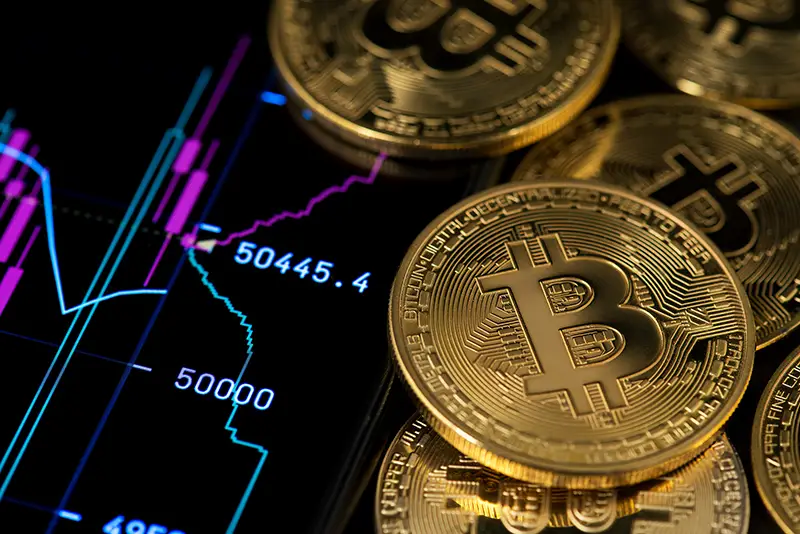 How do you buy and sell cryptocurrency? We explain the best process for buying and selling digital coins online. 
Investing in and trading cryptocurrencies can be highly profitable activities. For example, despite crashing by more than 60% in 2023, Bitcoin has outperformed the S&P 500 index in the past decade. The same is true with other popular cryptocurrencies like Ripple, Litecoin, and Ether. In this article, we will explain the five important stages to follow when buying and selling cryptocurrency.
Do your research
Research is extremely important when buying and selling any financial asset, including stocks and bonds. You need to have a reason or catalyst for buying the asset. Some top reasons for buying BTC could be to diversify your portfolio and make private payments. You may also want to buy BTC when you believe that interest rates will remain low for a certain period. 
Some Bitcoin investors also consider technical patterns. For example, they buy it once it forms a golden cross, which happens when the 50-day and 200-day moving averages make a crossover. Other technical patterns that predict a bull run are a cup and handle, a bullish pennant, and an ascending triangle. 
Find a good exchange
The next stage is to find a good crypto exchange to buy Bitcoin. According to CoinMarketCap, there are over 600 crypto exchanges globally. Some of these companies are centralized, meaning they are owned and managed by a single person or group. Others, like Uniswap and GMX, are decentralized and managed by a Decentralized Autonomous Organization (DAO). 
You should do a lot of research when finding the best exchange. In most cases, go for a company with a long track record and clear terms and conditions. Also, consider a company that has published its proof of reserves or audited financials. 
The exchange should also have industry-leading security, low transaction costs, easy-to-use mobile and web apps, and good ratings from customers who have used it before. 
Create your account and buy the coin
The next stage is where you create your account with the exchange. In most cases, this process will take less than five minutes. Then, you must submit your email address or phone number, set up a strong password, and verify your address. 
You should always use a strong password that is unique and difficult to guess. You can also use the password that is auto-recommended by browsers like Chrome and Microsoft Edge. 
Another important thing to do is to read the terms and conditions to confirm that the exchange does not lend client deposits to other parties. After confirming all that, you should go ahead and buy the coin. 
Store the coin
After buying the crypto coin, you should move on to the next stage and decide where you want to store it. There are two main options. First, you can store it on the exchange. Most exchanges provide this feature. The risk is that the exchange could be hacked and your coins stolen.
Second, you can move your coins to cold storage, which is not connected to the internet. Cold storage devices like Ledger X and Trezor are quite affordable, with most costing less than $150. The benefit of these devices is that they are easy to use and hack-proof.
Sell your coins
The final stage is when you decide to sell your cryptocurrency. If you decide to store it in an exchange, you can easily convert it into cash and then withdraw it. Alternatively, you can move to a peer-to-peer exchange and sell the coin directly to other people. The benefit of the latter approach is that you can sell the coin for a higher price than what the exchange is offering. 
Summary 
Buying Bitcoin and other cryptocurrencies is a relatively easy process these days. This article has looked at the complete process you need to follow when buying and selling a coin. In summary, you should research the likely catalyst to push the coin higher, identify a good exchange, and store the coins well. 
Disclaimer: This article is not intended to be a recommendation. The author is not responsible for any resulting actions of the company during your trading/investing experience.
You may also like: Top Four Tips to Remember When Buying Cryptocurrency
Image source: Shutterstock.com