Click here to get this post in PDF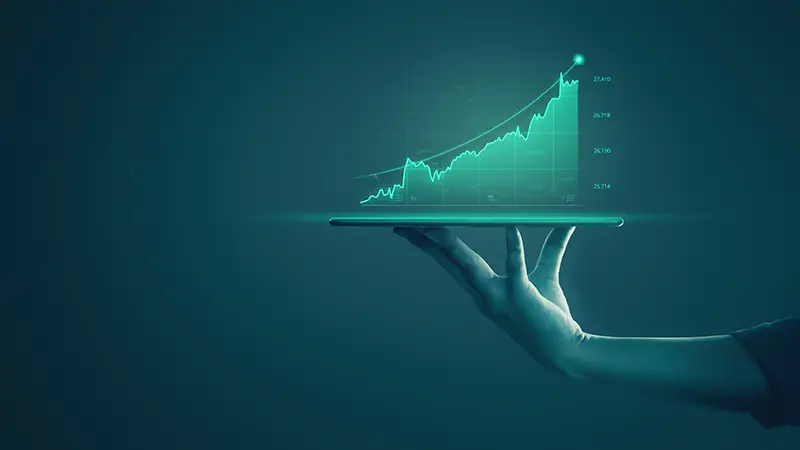 Business Revenue is the entire amount of money made through selling products or services connected to a business's core activities. Because it appears at the top of the income statement, revenue, referred to as gross sales, is sometimes called the "top line." A company's revenue or profit is known as income or net income. Investors and analysts refer to net income or the company's profit when discussing a company's income.
Because the e-commerce industry is so dynamic, as soon as your business starts to generate consistent money, everyone will start wondering how they may improve their current performance. Finding a means to increase sales is the apparent solution. Optimizing the income you are presently bringing in is, in fact, the best response.
However, increasing revenue is not as easy as turning a switch. It necessitates paying close attention to several business processes and making the appropriate modifications and adjustments. Although it's not an easy procedure, if you follow these pointers, you'll be well on your way to maximizing income and having a very strong bottom line.
Choose Your Objectives
You must begin with a specific plan that aligns with your income objectives. Determine what success looks like and plan the path to achieve it. In every phase of your company, defining your income targets is crucial.
For instance, your first sales target during the start-up phase is to reach profitability. However, when the business makes it through the risky start-up phase, the next objective is to increase sales to finance the firm's strategic expansion, surpass gross and net revenue objectives, and create reserves for your organization.
You may concentrate on the actions that will help you achieve your goals after you've defined your objectives and determined what truly generates sales and money.
Price adjustments as required
Do you really make money, or are you simply breaking even? Yes, there are occasions when company owners only consider ways to increase profits by cutting expenditures. However, one aspect of revenue optimization that is often overlooked is the ability to change prices to boost sales. Again, data on supply and demand may be used to support this price adjustment. According to basic economic theory, you should set prices so that you may maximize profits if the supply is scarce.
On the other hand, if the supply is abundant and demand is low, you might want to alter your pricing to increase conversion. When you decide to raise the price, you should consider your competitor's performance, your own advantages, and the quality of your product. You should also weigh the benefits and drawbacks of implementing a new, higher price.
Develop Your Pricing Plan
When making a purchase, price is the most crucial consideration. Prices for goods and services should be adjusted following your market conditions and financial objectives.
Only when a price increase has no negative effects on sales will it raise revenues and enhance corporate profitability. Try to comprehend how competitors' items are priced and how your product compares to comparable products from the customer's perspective. By doing this, you'll be able to set your rates as competitively as possible.
Consider gradually upping your costs as opposed to dramatically. A little price increase may not appear significant compared to the full price. Still, it directly affects the profit margins and the overall balance.
Offer the best customer service possible
Your company's reputation may be improved and made more trustworthy for your current and future consumers by providing the greatest customer service. When clients keep using your company because they know they will have no trouble doing business with you from the beginning to the completion of their transaction, your income may eventually rise. A poor customer service experience may cost you money and put your sales trend in danger. Nowadays, what individuals see or hear from trusted sources greatly impacts them. Use the influence of your current consumers to get more, as acquiring new clients might be more expensive than keeping your present ones.
Channel diversification for marketing
One of the best tactics for marketing your product is to have an omnichannel presence. To advertise your goods, you have a variety of possibilities. They vary from outbound marketing techniques like content marketing to paid advertisements like Google advertising, Facebook ads, display ads, etc. You may differentiate yourself as an industry authority via inbound marketing from your rivals.
Creating a company-wide strategy
The sales staff is no longer solely in charge of revenue optimization. As they switched to a subscription-based business model, customer success has largely taken control. To assist clients in achieving their objectives, all departments must work effectively. Every connection creates an opportunity to improve the customer experience, which significantly impacts how customers spend their money.
Make every one of your employee's salespeople
Your staff is the greatest people to entrust with your marketing efforts. Give them the chance to discuss what the business they are working for has to offer, educate them on the vision and aims of your organization, and demonstrate how your goods may benefit the community. By informing others in their immediate vicinity, they may turn all of these individuals into prospective clients or consumers. Not only via phone conversations or emails but also through in-person interactions like product demonstrations with your target market. This will boost your employees' self-confidence and enable you to build sales techniques as they carry out your advertising campaign. Because it is already a part of their work duties, this might reduce marketing expenses.
Conclusion
You must comprehend one thing if you are in business. Not all of the consumers are actual clients. A select few will consume significant time, effort, and resources without producing results. But never dismiss them. You can only determine who the real customers are by talking with each of them. However, you will have a low average transaction size if you spend a lot of time servicing consumers who don't purchase often. Draw in all the clients while spotting the devoted ones. Focus all of your efforts on offering the ideal consumers outstanding service. They spread the word, spend the most, purchase early and often, and will provide value. It is preferable to increase your income the more ideal consumers you can draw in.
You may also like: Ways to Increase Your Income
Image source: Shutterstock.com