Click here to get this post in PDF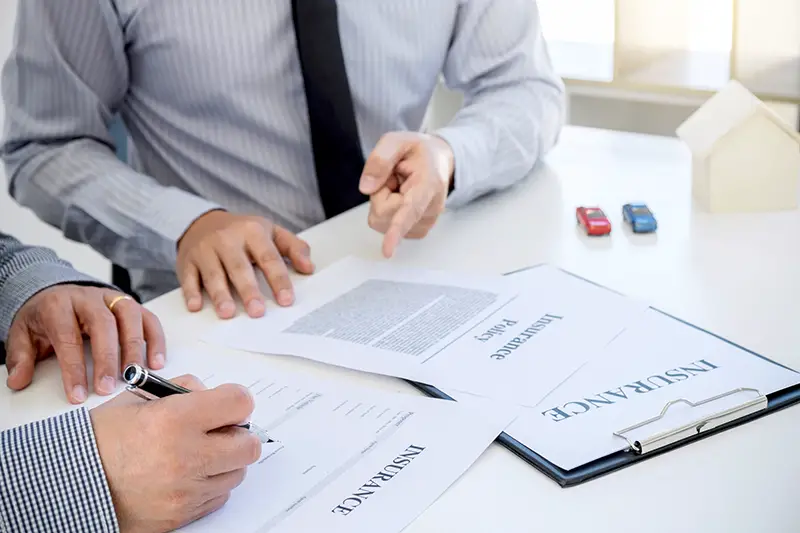 Running a business can be risky, especially in a state like Florida, where a variety of unique hazards can impact a company's operations. 
From natural disasters like hurricanes and flooding to the potential for lawsuits and legal claims, many potential risks can threaten a business's financial stability. 
A recent article by Business News Daily in 2023 stated that apart from the usual seasonal fluctuations, businesses also face a substantial risk during the hurricane season. During this time, customers frequently evacuate to avoid storms, and hurricanes can cause significant harm to physical business locations, creating a disaster risk.
A commercial insurance firm may aid businesses by reducing risk, safeguarding their assets, and ensuring long-term prosperity.
Commercial Insurance in Florida
In Florida, there are many reasons why commercial insurance is an essential investment for businesses of all sizes. First and foremost, the state is known for its extreme weather events, including hurricanes, tropical storms, and flooding. 
These natural disasters can wreak havoc on businesses, causing property damage, lost revenue, and supply chain disruptions. In addition, many businesses may struggle to recover after a major weather event without proper insurance coverage.
One of the keys to obtaining proper insurance coverage for your business in the state is working with a reputable Florida commercial insurance agency. A knowledgeable agency will have experience in assessing and mitigating the specific risks that your business may face. Many agencies, like the Hilb Group, have also started assisting clients with creating and implementing recovery plans for their businesses.
Understanding Florida's Unique Risks
It's essential to deal with a company that is aware of the particular dangers that businesses in the state face when it comes to business insurance in Florida. For example, a Florida-based insurance agency will be familiar with the state's building codes and zoning regulations, which can impact the cost and coverage of property insurance. 
They will also have experience working with businesses in industries that are particularly vulnerable to certain risks, such as hospitality, agriculture, and healthcare. 
The legal climate in Florida is another unique risk factor for businesses in the state. With a high number of lawsuits and legal claims, defending against such actions can be both time-consuming and costly. According to a report by Healing Law, Florida is among the states with the highest number of civil actions in the country, alongside Massachusetts, Connecticut, Illinois, New Jersey, Minnesota, and California.
A commercial insurance agency in Florida can help businesses navigate this challenging legal landscape by providing coverage for legal fees, settlements, and damages resulting from lawsuits.
How Commercial Insurance Can Help
Working with a commercial insurance agency in Florida can provide a number of benefits for businesses. A reputable agency will work with each client to identify their specific risks and develop a tailored insurance package that provides adequate coverage. 
This may include policies such as property insurance, professional liability insurance, and workers' compensation insurance.
According to the Florida Office of Insurance Regulation, most companies in Florida are required by law to get workers' compensation insurance. This type of coverage compensates employees for injuries that are sustained in the course of their employment, regardless of fault. 
In addition to providing coverage, a commercial insurance agency can also provide valuable risk management and loss prevention services. These may include safety inspections, employee training, and disaster preparedness planning. By helping businesses identify and mitigate potential risks, a commercial insurance agency can help ensure their long-term success.
Finding the Right Insurance Agency
It is critical to conduct research when looking for the best commercial insurance provider in Florida. Look for an agency with experience working with businesses in your industry, and make sure they are licensed and insured in the state. 
Read reviews and ask for referrals from other business owners to ensure you are working with a reputable agency with a successful track record. 
Furthermore, it can be beneficial to inquire about the agency's claims management process and how they handle claims. Understanding their approach to claims management can provide insight into how they will support you in the event of an insurance claim.
Conclusion
In summary, Florida's extreme weather events, lawsuit-prone environment, and industry-specific vulnerabilities make commercial insurance a crucial investment for businesses of all sizes. 
Working with a reputable Florida-based insurance agency that understands these risks can help businesses obtain proper coverage, mitigate potential losses, and ensure their long-term survival. 
With tailored insurance packages and risk management services, businesses can protect their assets and navigate the challenging environment of running a business in Florida.
You may also like: Why Insurance Companies Might Deny Your Claim
Image source: Depositphotos.com