Click here to get this post in PDF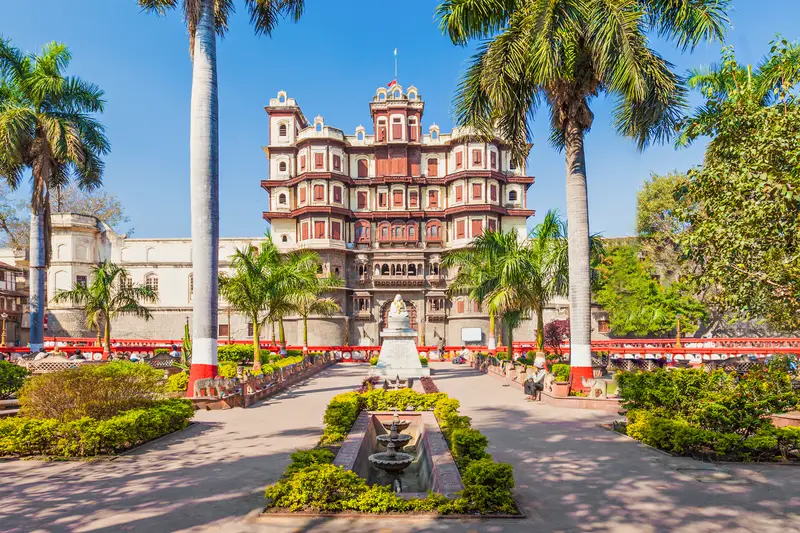 According to an April 2021 update of the market research platform Tracxn, Indore plays home to 680 tech startups. The state government deserves praise for the present scenario as Indore has started reaping the benefits of the multiple steps taken by the government to boost the startup ecosystem of the city and state a few years back. Thanks to the 2016 Madhya Pradesh Incubation and Startup Policy, along with the Centre's 'Startup India' initiative, Indore's startups and incubators can now have adequate support and incentives from both the state and central governments. If you too are interested in embarking on an entrepreneurial journey in Indore to make the most of this tier-2 city's central geographical location, high infrastructure growth, low operation costs, and economical cost of living, this is the right time to dive in. If you're not ready to invest a lot in getting an office space, you can always choose coworking spaces in Indore to start working right away.
But what startup idea would work in Indore? We bring you the top five, which we think would help you get off to a flying start.
E-commerce business to deliver agri products
Since Madhya Pradesh's economy is driven by agriculture, you can set up an e-commerce business to sell agri products. It's interesting to note that the state is the nation's 4th largest producer of agri products and stands at number one in the production of pulses, gram, maize, soyabean, linseeds, and oilseeds. You can partner up with some of these producers to source agri products, which can then be sold via your e-commerce platform. 
Textiles and handicrafts
From the beautiful Chanderi and Maheshwari sarees to the deft handicrafts that reflect the state's rich culture and tradition, you can have a lot to sell by setting up a business to patronize the local textiles and handicrafts industry. 
Tour guide
From Lalbagh Palace and Rajwada Palace to Annapurna Temple, Patalpani Waterfall, Central Museum of Indore, and Sarafa Market, Indore has several places of tourist interest. You can become a tour guide (physical or virtual, though the latter is likely to be the preferred mode these days due to COVID-related restrictions) to help people visit these places and know the stories behind them.
Food processing
When you consider some of the nation's highest producers of food grains, Madhya Pradesh stands at number three in the list. Since it's also the fourth-largest producer of agri products, as mentioned earlier, setting up a food processing unit in Indore is a great business idea.  
Gems and Jewelry 
Madhya Pradesh is the solitary state in India that has diamond mines. As a result, it's the nation's sole producer of diamonds. With its proven diamond reserves of 604,000 carats, the state accounts for 99% of the nation's total reserves. Thus, setting up a gems and jewelry business in Indore will let you enjoy easy access to diamonds and other raw materials that you'll need. And since there's a lot of global and local demand for Indian traditional and modern jewelry items, your gems and jewelry business in Indore could turn out to be a profitable one with the right planning.
Indore is the capital of Madhya Pradesh and also the most populated city. In fact, it is also known for being an intrusive centre point, all thanks to the Indian Institute of Technology and the Indian Institute of Management.
Not just that, Indore is also one of the fastest growing cities in India and with a GDP prediction of INR 2.48 lakh crores, Indore for sure is the best place to start a business at.
And if you are someone who is on a hunt for the new business ideas in Indore, you are in for a treat. While there are a lot of actionable business ideas that you could venture into, picking up the best one for you could be a very befuddling task.
Some of the best business ideas in Indore include:
Pet Care
Candle Business
Bakery
Tours and Travel
Furniture Restoration
Social Media Management
BPO Services
Event Management
Babysitting
Network Marketing
Tiffin Services
Dropshipping
Blogging
Food Processing
Production of Gems and Jewellery
Embroidery and Tailoring Services
Digital Marketing Services
And a lot more.
While these were a few of the best business ideas in Indore, and we acknowledge that scaling a business is challenging, omni-channel platforms like Fynd Platform help you scale your business easily and efficiently.
You may also like: 20 Small Business Ideas
Image source: Dreamstime.com