Click here to get this post in PDF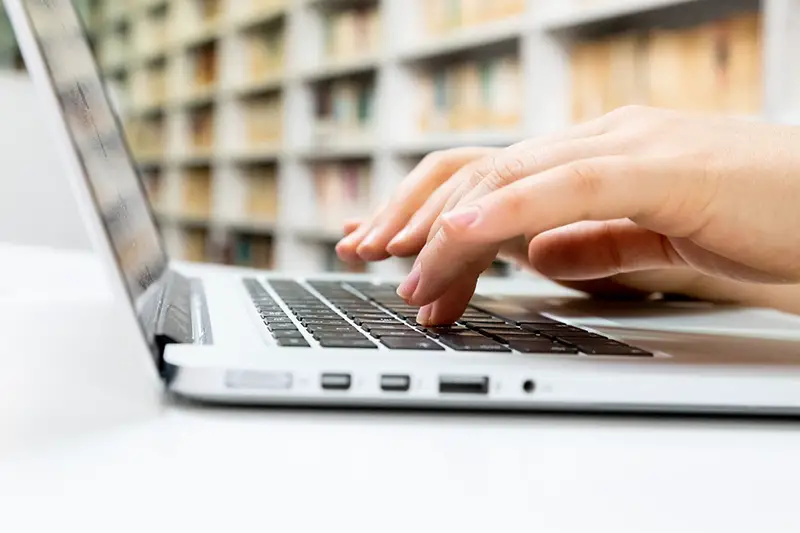 Have you thought about ways to improve your business operation? Do you have no idea how to eliminate or at least the routine of internal processes? There can be a variety of suggestions on how to release time and space for your business growth. Automated and human transcription services are among such options that have already proved to be one that can be very helpful in these terms. Transcription services say this with confidence as they have a number of successful cases and want to share with you suggestions about the ways for making your business growth easier. So, what are they?
1. Identify easily what was said
Have you got an important meeting or call with unclear information after it? Let's say this meeting was very important, you were discussing specific things, but certain details of conversations and suggestions were missed. What to do in this case? 
If you have a recording of this video or audio, you may easily switch the video to text or audio to text without any effort from your side. You can not only freely identify those points that interest you. You may also quickly look through the ready transcriptions and identify key points that interest you. Speech recognition technology can save time dramatically. And also, you may easily share the results of transcription services with your colleagues or other persons involved.
2. Variety of content
This suggestion may be helpful for marketing purposes. Some customers like to watch videos. Some of them like to listen to audio or podcasts. But, some of them are very busy and like to look through any information quickly. Professional transcriptionists ensure the variety of content presented for review – audio, visual, and textual. This suggestion can increase the number of reviews of your content dramatically. And it looks very customer-oriented as you adapt your approach to the needs potential customers have.
3. Rearranging ways of documents processing
If you want to make your document flow automated and reduce the number of paper documents, transcription services may become of great help. Some services offer options of transmitting documents from their paper to electronic versions. As a consequence, you may release the space in your office for making other arrangements. Sounds good, doesn't it?
4. Archiving of the content may become much easier
If you have a lot of content for which you physically don't have enough space to store, transcription services may become of great rescue in this case. That becomes a hundred times easier. You need only order transcription and get the final outcome that can be dozens of times smaller than the original recording. Isn't it good to save your space for more valuable or important things? 
5. Improving SEO strategy easily
If you have video or audio content only, that can be problematic to arrange SEO policy well. But, if you have the same in a textual format, arranging searches may become easier. Just imagine how many users you can involve in your website space just because it is visible enough, thanks to SEO tools. You don't want to have amazing content missed somewhere on the Internet, don't you? Do you want to make your content noticeable? Transcriberry transcription service may help with that a lot. 
6. Adding links to text
What about adding extra information to your content? What if you have additional materials you would like to share with your reviewers? That could be very helpful to add links to a text you have. But, you need to have those texts first. Here is how the situations look approximately. You have a lot of visual and audio content (good ones) but have a low number of reviews at the same time. What to do in this case? For instance, realize this suggestion. 
You can make transcriptions from these audio and video materials. You can add comments where this is necessary or explanations. Also, you may insert a couple of links according to the meaning of the content. That is easy for you and convenient for your users. This can also make their stay on your website more engaging and promising. The approach also may signify your customer-oriented approach. Sounds good if you look at this from the customer's perspective, isn't it?
7. Ensuring data safety
Many cyber threats exist on the Internet. And if you are dealing with sensitive data, this could add risks to your practice. For instance, medical service has to ensure both the accuracy and safety of information stored, including video and audio. How to reach that to ensure the ease of using and applying this data? Transcription services may help you a lot with that. 
Final Words 
So, why are transcription services promising for improving your business? They can save your time and money dramatically. Instead of involving your internal specialists in recognizing some audio or video materials, you may easily involve transcription experts who use advanced AI for that. Involving external services is a number of times easier and requires fewer costs than making those transcriptions on your own. 
Apart from time-cost benefits, you may also arrange your work a number of times better. You can totally reorganize your internal document flow and processes. Release physical space and store your data in a safe virtual environment. This way, you will be able to make a couple of copies of the materials you have and prevent their loss.
If you have any important meeting or conversation at the moment, a human or automated transcription service also may be of great help. You may not be afraid to lose any important details or suggestions discussed during this meeting or conversations. Sounds good, doesn't it?
You may also like: 4 Tips for Working at Home as a Medical Transcriptionist
Image source: Pexels.com