Click here to get this post in PDF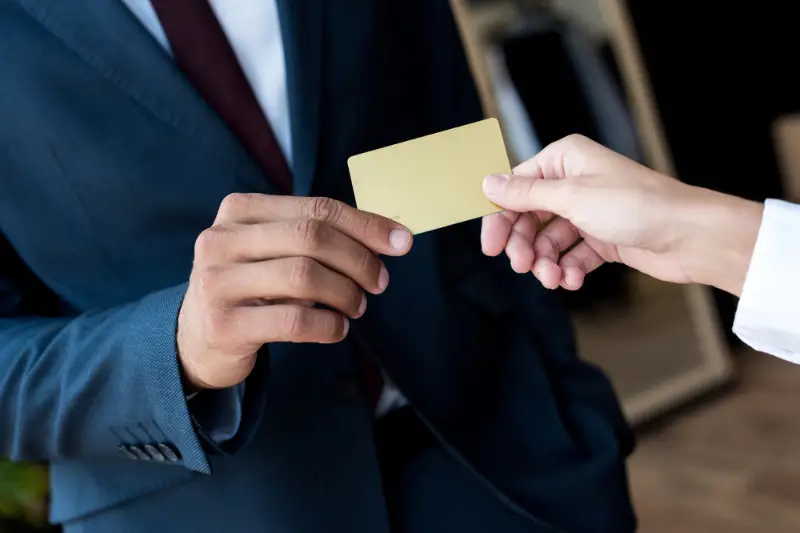 Business cards offer a first impression of you and your business to potential clients and contacts. They are one of the most important marketing tools you can have, and their significance cannot be understated. Having a professionally crafted and unique business card will make you stand out from the competition and has the potential to make you and your business more memorable.
Find out the secret to creating a killer business card and get an insight into business card etiquette worldwide. For example, did you know that in Japan, just about everyone has their own business card or meishi (called meishi [may-shi]) from when they were a student? Here business cards are seen as an important part of all social introductions, both business and personal. For more interesting insights on business cards, read on.
Creating a killer business card involves several key elements that can help you make a lasting impression. Here are some secrets to consider when designing your business card:
Simplicity and Clarity: Keep your business card design clean and uncluttered. Use a simple layout with ample white space to ensure the important information stands out. Avoid overcrowding the card with excessive text or graphics.
High-Quality Materials: Invest in high-quality materials for your business cards. Opt for sturdy cardstock or other durable materials that convey professionalism and longevity. A well-crafted business card reflects positively on your brand.
Unique Design: Create a design representing your brand and standing out from the competition. Consider using creative typography, unique shapes, or eye-catching visuals that align with your business identity. A distinct design will help your card be memorable.
Branding Elements: Incorporate your brand's visual identity into the card design. Use your logo, brand colours, and fonts to reinforce your brand image and make a cohesive impression. Again, consistency across your marketing materials is essential.
Contact Information: Include all necessary contact details such as your name, job title, company name, phone number, email address, and website. Depending on your preferences and industry norms, you can include social media handles or a QR code to access additional information easily.
Legibility: Choose a font that is easy to read, even in small sizes. Ensure that the text and graphics have sufficient contrast with the background colour to enhance legibility.
Call to Action: Add a call to action or a compelling tagline that motivates recipients to take action or piques their interest. This can be a brief statement that highlights your unique value proposition or a specific offer.
Business card etiquette varies around the world, reflecting cultural norms and expectations. Here are a few interesting insights:
Japan: As mentioned, business cards hold great importance in Japan. It is customary to exchange business cards with both hands, using a slight bow. Upon receiving a card, take a moment to read it and show respect. Never write on someone's card unless given permission.
United States and Europe: Business card exchanges in these regions are more casual. Typically, you can offer and receive cards with one hand. Writing notes or additional information on the card during meetings is common.
China: When presenting or receiving a business card in China, do so with both hands. Show appreciation and take time to read the card. Chinese culture values respect and hierarchy, so present your card to the most senior person first.
Middle East: In Middle Eastern countries, treating business cards with respect is important. Present and receive cards with your right hand; the left hand is considered less clean. Take a moment to read the card and show appreciation.
Remember, it's always helpful to research and adapt to the specific business card etiquette of the region or culture you're interacting with to demonstrate cultural sensitivity and respect.
Also read: Using Your Book As A Business Card For Exposure – Small Details That Matter
Discover more interesting facts in the infographic below.

About the Author
At X Print we specialise in high quality, fast turnaround, affordable full colour printing delivering free throughout Ireland.
We offer an extensive range of printed products including Business Cards, Compliment Slips, Letterheads, Greeting Cards, Invitations, Postcards, Flyers, Leaflets, Posters, Brochures, Roll up banners, Stickers, Outdoor Banners, Canvas Prints, Bookmarks and much more but if you don't see what you're looking for give us a shout and we should be able to help.