Click here to get this post in PDF
Effective workflow management is a simple concept that can significantly impact productivity. Not only does it allow people to utilise their time more efficiently, but it also helps them to be more effective at what they do. In this article, we'll introduce you to one of the best tools out there for helping to improve workflow management.
Understanding Workflow Management
Teams can deliver their work rapidly and consistently when each task flows seamlessly into the next. Workflow bottlenecks, on the other hand, diminish productivity. By analysing processes and implementing solutions, managers can accelerate campaign execution. 
 Workflow management entails steps that are necessary to complete a task. It can be used to manage any process, including those within organisations, such as:
Business processes are the steps involved in the organisation and its products and services.
Project management: This refers to the planning and organising of projects, which are then committed to by people.
Customer support: This is where customers receive customer service, such as complaints or questions.
Internal communications: This refers to internal systems that allow employees within an organisation to communicate with each other.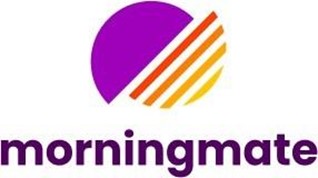 morningmate is an innovative software that empowers teams to collaborate and communicate in real-time. The software is suited for all companies, and it has a pool of 400,000+ active users across enterprises with client references such as Samsung, Hyundai, and many more. It provides a central hub for chat, meetings, tasks, and docs to streamline workflow. 
How can it benefit you?  
Using morningmate can bring many perks to teams wanting to level their productivity. Here are just a few ways it can help:
It can increase efficiency. With morningmate, the team can chat, meet, assign tasks, and share files in one place—no more toggling between apps and tabs. Information stays organised and accessible to everyone. This saves major time versus tracking everything in separate tools. Based on 1,422 real users' activity surveys from 2022, teams using morningmate have reduced time spent on email, messenger, and phone by 55 minutes to 1.5 hours.  
It increases productivity. morningmate makes assigning and tracking tasks simple, so work gets done faster. Features like group chat, video meetings, and file sharing also help collaborate in real-time, eliminating roadblocks. Managers have visibility into team progress so they can keep people on track.
It improves communication. Instead of long email threads, the team can discuss topics in real-time in morningmate group chats. Important information doesn't get buried. Video meetings also boost communication by letting you talk face-to-face in real-time chat and group conversation. Also, you can integrate with your favorite video conference apps, such as Zoom or MS Teams. 
morningmate will improve workflow management with your task management. Tasks can be assigned to individuals or the entire team. You can set due dates, track progress, and comment in morningmate. This streamlines coordination so projects stay on schedule.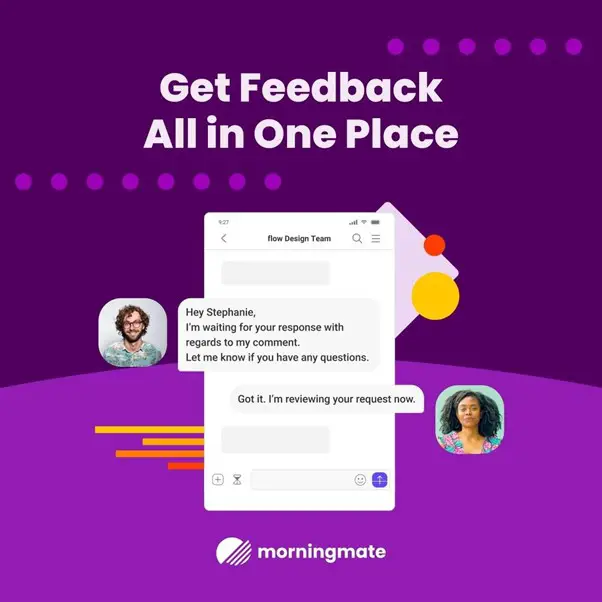 How to Create a Workflow Strategy with morningmate
To craft an optimal workflow:
Start by reviewing current processes.
Identify pain points causing delays or miscommunication.
Look for redundant efforts and opportunities to streamline. It helps to map workflows visually for full transparency.
With processes charted, managers can redistribute responsibilities based on bandwidth and expertise. Setting milestones creates accountability and keeps projects on track. Be sure to build time cushions for the inevitable roadblock. However, with its clear interface and intuitive design (akin to a social media app), morningmate will make onboarding a quick and easy process. With a clear understanding of their work processes, the team can establish workflows and standardise procedures by creating templates to help assure quality of work and smooth process flow.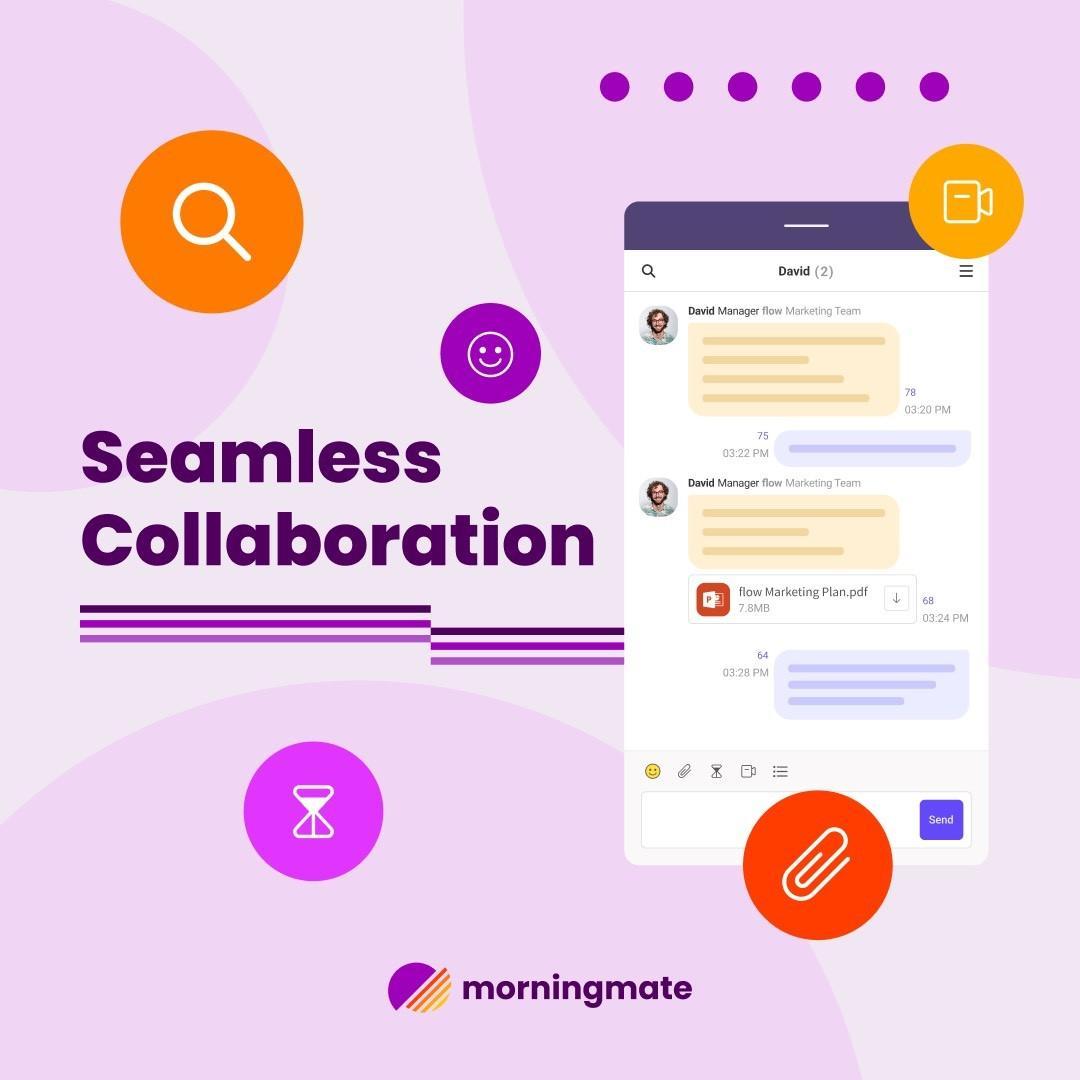 Final Word
Managers can boost their work performance by taking a strategic approach to workflows. As processes improve, teams can relocate time to more impactful initiatives. With workflows intuitively designed around their needs, professionals thrive. The result is an elegant and empowered organisation prepared to excel. Try morningmate now and take advantage of the 31-day free trial of Business+ with access to the full range of tools and see how it can help transform the digital landscape of the workspace.
You may also like: How to Improve Productivity in Your Company?