Click here to get this post in PDF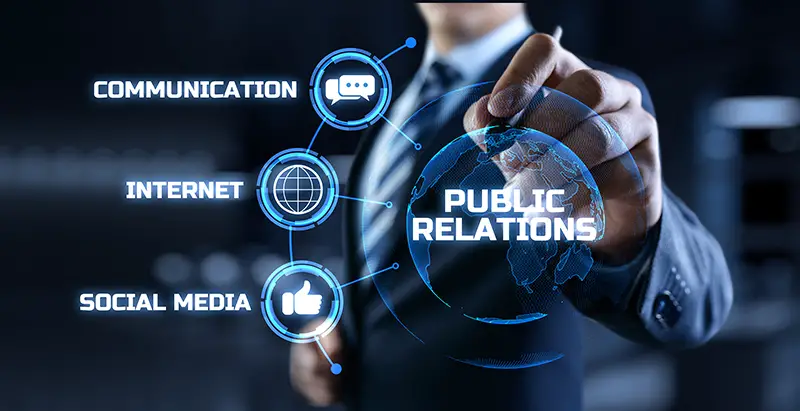 If you're in the blockchain industry, a blockchain PR agency can help you establish a reputation for success. In addition to building your brand image, blockchain PR will also help you reach new customers and build a community that supports your project. So, whether you're seeking funding or promoting your product, a blockchain PR agency can help you.
One of the main challenges of blockchain PR is educating the public about the technology. Because of its complexity, it can be difficult to explain the technology to non-technical people. However, creating content that explains the technology and its advantages can help change the public's perception. For example, creating a series of infographics and articles can help explain the concept and make it more accessible. Working with influencers can also help you promote the content. As with any PR campaign, transparency is important.
One of the most effective ways to increase your blockchain PR campaign's exposure is by pitching journalists and media outlets. While this may seem challenging initially, it can pay off in the long run. Media coverage can position you as an expert in your field and attract new leads without the need for advertising. While a blockchain PR agency can help you create press releases for your company, choosing the appropriate media outlets is vital to reach your target audience.
Developing a strong blockchain PR strategy can help your brand gain visibility and customer loyalty. After all, users who feel familiar with a brand are more likely to return. In addition to building a strong brand identity, good blockchain PR can help you strengthen relationships with the cryptocurrency community. Investing in blockchain PR is a smart move for any brand in the blockchain industry. With over 5,000 cryptocurrencies in circulation today, gaining the attention of mainstream media is crucial.
It's also important to hire the right cryptocurrency PR agency. The agency should be knowledgeable about blockchain and have a network of contacts in the industry. Having a knowledgeable team of blockchain PR specialists can help your project reach a wider audience. A blockchain PR agency can help your project become more popular and become a global success.
Blockchain PR requires a special approach and must build trust and brand awareness as a new technology. As a result, quality content needs to be prioritized across all promotional channels. Furthermore, the company needs to work with experts in the media and create a crisis management strategy. A blockchain PR strategy must be a multi-platform strategy that reaches the right audience, develops trust, and promotes the company's image.
The best PR agencies also know the best places to publish their work. Social media platforms like Twitter, Facebook, and Reddit can be valuable sources for a blockchain company, and a reputable PR firm should be able to help you manage forums for your cryptocurrency. For example, a blockchain PR agency that has published content on Forbes, CoinTelegraph, and other well-known publications can be a great resource for a new company.
You may also like: Blockchain and What It Means to Future
Image source: Shutterstock.com