Click here to get this post in PDF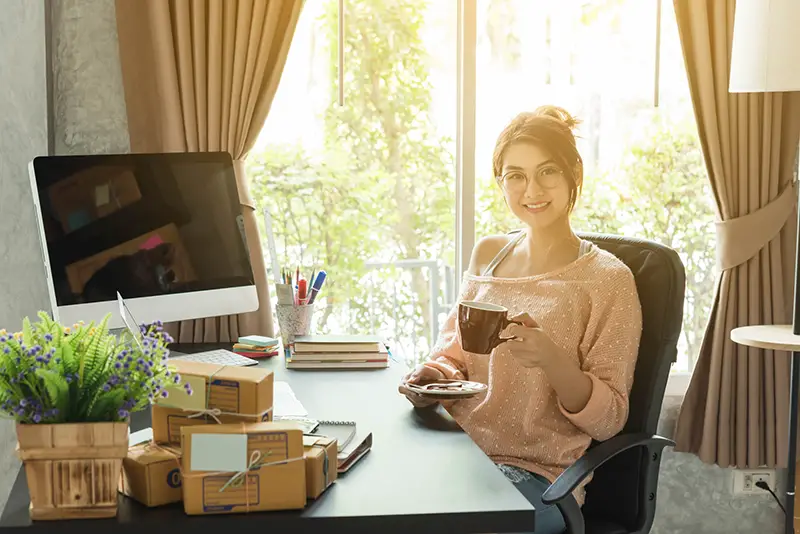 Trying to find out how to make money as a teen can be tricky. You're not old enough to work a traditional job but still need to find ways to make some cash. With the endless bills and expenses of being a teen, it can be hard to access ways to make money. Luckily, there are many options for making extra cash as a youngster. Here are some of the best ways you can start earning now:
1. Start a blog or online store
One great way to earn extra money is by starting your blog or online store. In addition to making passive income through affiliate marketing and advertising on your site, you can also use these platforms to sell products directly. Whether you're selling used items from around the house or creating and selling unique pieces of art, starting your own business online can be an excellent way for teens to earn extra money. While starting my online store, I realized that the undertaking asks for your time. Luckily for me, if I ask "i need help with my home work", I could have someone else to have enough time to attend to my customers. It paid off as I graduated with good grades and a significant client base. 
2. Do online surveys or focus groups
Many companies are willing to pay teens and college students to answer questions about their products or services, and you can accomplish all this from the comfort of your bed. Many survey sites offer cash as compensation for answering questions, while others give you gift cards or other rewards for your time and effort. Some even let you redeem points for physical prizes like electronics and apparel! By signing up for several different sites, it's easy to make some extra cash by sharing your opinions with different companies.
3. Tutor younger kids in a subject that interests you
If you're exceptionally knowledgeable in subjects like math or science, why not use these skills to help younger kids excel in school? Many different tutoring platforms make it easy to match up with students who need help with their studies. You can work alongside parents and teachers or even teach classes yourself! Either way, you'll be helping students learn more about a subject that's important to them – and get paid for your time too.
4. Freelance writing
Another ideal way to earn money as a teen is by becoming a freelance writer for sites like Upwork or Fiverr. Whether you specialize in writing blog posts, creating product descriptions, or crafting sales copy for websites, there are plenty of opportunities to make some extra cash on the side using these skills. Many online businesses need content regularly and are willing to pay for it – so why not make some money while you're doing something you love?
5. Use your creativity to earn money online
Are you an artist or designer? If so, there are plenty of ways you can use your creative talents to make some quick cash online. Sites like Etsy allow users to create their stores in which they can sell physical products (like clothes, jewelry, or artwork), digital items (like music, templates, or apps), or services (like graphic design). With so many different options at your fingertips, it's easy to find a way to start making money with your creativity!
6. Take on odd jobs online
Another perfect way to make money as a teen is by performing odd jobs around the neighborhood or online. Whether it's mowing lawns, doing housework, helping with chores, babysitting, or pet sitting – there are plenty of ways to earn cash by offering your services to others in need. Sites like TaskRabbit even allow you to use your home computer or mobile device to complete tasks for people in your community who may not have the time or ability themselves!
Parting shot
As a teen, earning money can be hard work – but thankfully, there are many ways to start making extra cash when you need it most. By trying out some of these great tips, you'll be well on your way toward getting ahead and creating a better life for yourself!
You may also like: How To Make Money Online: 5 Real Ideas
Image source: Dreamstime.com