Click here to get this post in PDF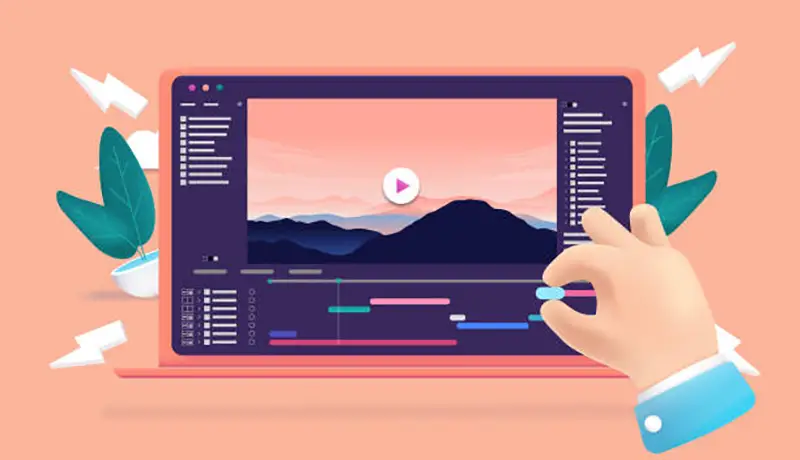 When we think of videos, we often think of them as a hobby or a means of recreational activities. But the fact is that videos are highly regarded in the business field! We often see how businesses use marketing and informational videos to promote their products. Such businesses often thrive on the success of these videos, as they help increase the conversion rate. Videos are how buyers learn about a product, develop an interest, and purchase it! 
Besides occasions and ceremonies, videos are a vital part of the learning process. As a result, educational institutions have turned towards e-learning, wherein students are taught via video sessions. So, we can see that a major part of our lives revolves around videos. 
So, if you're someone looking for video creation, there are a few significant tools you could use. Let us check out the 8 best video-making tools that are widely used across the globe for various purposes.
1. Celebrate Buzz
The very first on the list is Celebrate Buzz. This is one of the best group video-making tools that can instantly amp up your special occasions like birthdays, anniversaries, baby showers, weddings and so much more. This remarkable tool lets you organize and collect videos, add your own touch, and even share them on social media platforms! 
You can invite your friends and family to share a small video message to surprise, someone. No login or app download is required, so it's quick and easy. The tool will then collect and organize all the videos; you then add your personal touch to them through fonts, music, picture, and whatnot! And it's done. You're all set to present this video at the occasion! Available in three different plans, the tool is free to begin your creative streak and is very easy to use.
2. Render Forest video maker 
This is an easy-to-use, cloud-based tool. It allows you to create introductory videos, animations, typography videos, music visualization, and infographics. So, whether it is a birthday video message, animations or even corporate presentations, this tool comes in handy and is easily accessible. This particular tool offers a unique automated animation creation feature based on AI and machine learning algorithms. This allows users to create an animated video in about 3 seconds, and the platform allows you to preview your videos without rendering them. In other words, you don't have to press the preview button every time you make small changes. 
3. Adobe Spark
If you're a newbie, Adobe spark is for you. This is another popular online tool that allows web and mobile users to create social graphics, short videos, customized web pages, etc. This tool is especially useful for non-designers as it allows them to create stunning promotional videos from hundreds of templates effortlessly. One of the best features of Adobe Spark is the 'synchronization'. So, when you're outside and decide to shoot a video, you can shoot it on your mobile and then sync it to finish editing on your computer! So, it can sync the video from your mobile to the computer.
4. Moovly
Moovly is yet another promising video editor. It is easy to use and is meant for small and medium businesses and large corporations. This editor has a huge library of images, graphics, and animations which can be used as per the need of the user. Moovly is popularly known for two prominent features.
You can have video backgrounds
You can record your own audio.
5. Biteable
This is yet another video-making software that doesn't require any sort of special video editing and creating skills. You can add your own media files, use stock footage integration for finding videos, and once you've made a video, you can also share it on the media platforms. The tool also has a large library of music tracks which you can use in the videos to make them appealing. 
6. Powtoon
Powtoon is a great software if you want to create animated videos or presentations. You can easily create cool presentations and explanatory videos through this software. You can also upload your own videos, media files, songs, tunes, and other audio files. One significant feature of this tool is its offline installer for Windows. Created presentations can be downloaded to the desktop, but this feature is only available for premium accounts. 
7. Animoto 
Animoto is yet another cloud-based video maker which can turn video clips, images, and music into video slideshows! This is a great tool that businesses can use. This platform also has a huge library with more than 3000 licensed music tracks. But that's not all. One of the most popular features of this platform is its compatibility with various devices like PCs, tablets, Android devices, and so on. 
8. Magisto
This is yet another tool that offers an easy-to-use interface and allows users to create high-quality videos. One of the prominent features of this tool is its Emotional Sense Technology. The AI-based editor analyzes images and determines the mood to find the best way to edit them! This is a great feature for special occasions such as a birthday and even for social media platforms. 
Conclusion
While there are countless software solutions and tools for video editing, you must also account for reliability and security and choose a tool that best suits your needs.
You may also like: Pictures to Videos – A Short How-to Guide