Click here to get this post in PDF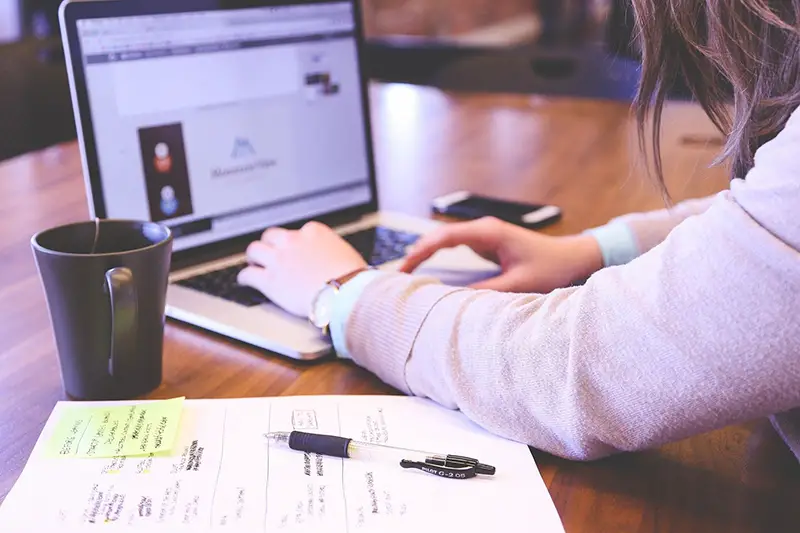 Almost all advanced marketers now use content marketing in their strategies. Not always fully aware of what it is, they often limit themselves to blog posting, moderate social media activity, and some link building efforts. All these separately can be called content marketing components. But there is no unifying understanding of what it is.
Content marketing is primarily about creating and distributing useful information in order to gain the trust of future customers and increase authority in your niche. But even having fully realized and accepted this, one should not forget that more than 4.5 million articles are published every day across the Internet. And only … 1% of them will be read and, accordingly, bring some benefit. Or even less. This is because the supply is greater than the demand, and most of the articles are merely rewritten reproductions of already existing content.
Fortunately, things are not so pessimistic. You have a real chance of showing yourself in the content space. To see success in the niche, opt for a high-quality and appropriate distribution of articles on the best-fitting resources.
Article Distribution: How It Is Implemented.
The definition is already embedded in the title: you do not stop at creating and publishing articles but continue to work with them through posting on various platforms and notifying people that the answer to their question exists. The strategy here is often pretty simple:
Define your audience;
Find sites where they spend time;
Publish your content there.
Posting your articles or backlinks to thematic communities on social networks and other sites is always a great idea. You know for sure that there are people who can become your clients and to whom your posts may seem useful and even necessary. The only drawback of the method is the time spent searching for communities and publications there.
It is important to understand that content distribution is a process that never ends. After evaluating the effectiveness of your actions and making an analysis of the advantages and disadvantages, you continue to work incessantly with the content in order to constantly keep it in the field of view of those who may need it. Once you stop working with it, your competitors will take your place and push your authority out of the market. Remember the number of articles written and published daily.
Pronged Approach to Effective Content Distribution
Modern methods require modern solutions. One strategy is not enough in the current period of absolute bias towards online and an overabundance of articles. While you manually search for suitable sites for publication, competitors do not take a holiday and cover their content network; if not more significant, then at least the same territory.
We are ready to highlight two essential tips that will allow you to harness the power of distribution.
Link Building as a Fundamental Long-Term Option
If working with communities has an immediate effect in most cases and is a short-term tactic, then link building is a solid foundation on which everything will be held.
The truth is that social media works best in the early stages of business development. Until Google perceives your blog as a source of valuable thematic information and does not rank your articles for the right keywords, groups on Facebook and other networks are the primary sources of your traffic. Later, when your site gains momentum and starts ranking well, working with social networks can no longer catch up with your SEO results.
Thoughtful link building is what will ensure your long-term reign at the top of search results. Your job is to empower the underprocessed keywords for which your strong articles rank for. Creating links, placing them within articles, and publishing them on resources with a high DA and traffic is a direct road to success.
Why is guest posting the best way to link building? Because it is useful not in one, but several directions at once. You don't just create a link to support existing content on your blog. You post the link in another article that will also play a role in your strategy. No other strategy like cold email campaigns or broken link searches is as comprehensively effective.
There is an opinion that no one reads articles written for the sake of links. This is partially true: the old and long-obsolete methods of mass buying links and creating for them faceless mirage texts that simply broadcast the thoughts already stated or, at best, compile several similar ones contributed to this. But we forget that now is an entirely different time, and we are looking for not simple but rather highly effective methods.
The best link building is formed with sites where real readers hang out and not with those that exist, only to be stuffed with posts like a pillow with feathers. The best way to get actual results is to find a professional article distribution service with its base of influential and reputable publishers for different business niches. Such a service will provide you not only with links but also with an additional channel of readers who will know about your business even before they first see your site.
Content Diversification and Repurposing
Do not expect that every post you share will be read from the first to the last word. A typical person's attention is gradually decreasing and is now equal to less than 8 seconds. We cannot read the text for a long time, no matter how skillful and exciting it is. And do not even try to deny and prove that everything is different with your case.
Here, too, you can rectify the situation. Don't try to fill all the white space with text alone. Refer to the visual perception of your current and future customers through graphics.
For example, infographics are not only an attention grabber but also a great link bait that can drive word of mouth for your content. Repurposing your article into a podcast will make it possible to post it on thematic podcast services with a link to the original article. Creating a video based on your posts will open YouTube, Vimeo, and other streaming services for you. And organizing your content into e-books with really valuable insights will draw even more attention to your content.
Wrapping Up
Spread your articles tirelessly. Accept that this will never end, not with weary doom, but with enthusiasm and willingness to take on challenges. While work with content still allows you to stand out and tell you about yourself with useful text that someone will read – use it actively and purposefully.
Here, you don't just write content for the sake of content. As wonderful as it is, if people don't read it, your goal is not achieved. It has to be read, and you have to do it any way you can. This is the only way you can achieve an increase in your brand awareness and the formation in your potential customers' minds a clear understanding of your unconditional advantage in all respects.
You may also like: 10 Quick Tips About Content Marketing Strategy For Small Businesses
Image Source: Pixabay.com