Click here to get this post in PDF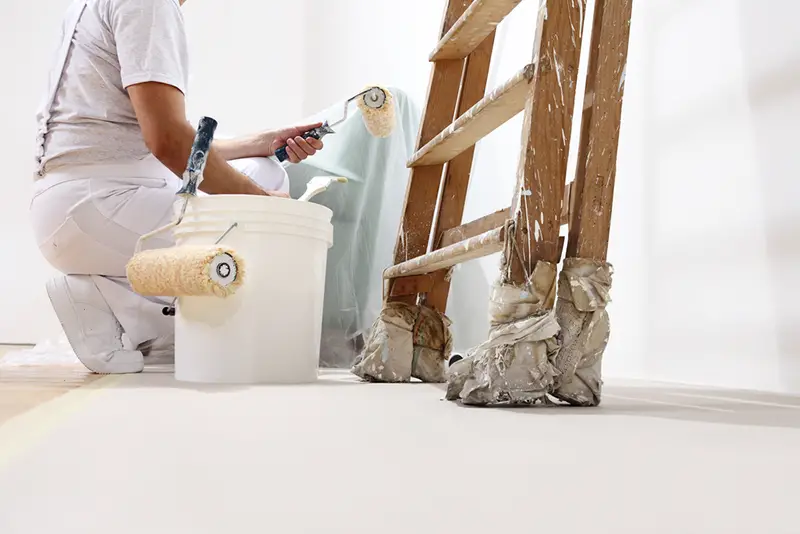 Do you want to paint your current home, a new home, or office space and give it a brand new look? It can be challenging to choose a painting company to give your project to because there are many on the market.
However, there are things you must look at before going for a particular painting company. These help you to come up with the best painting company among the many that will successfully handle your project.
1. Ask For Referrals     
You can ask for referrals from family and friends to direct you to someone who did a great job for them. Do you have a friend relative or neighbor who recently repainted their home? You can ask them about who did the work for them if you loved the work and they direct you. 
This saves you a lot of time which you would have spent checking the credentials of every painting company. The person who recommends you did that for you and chooses the best so you just have to get in touch with the particular company and discuss your project.
2. Use the Internet
You can use the internet to search for painting companies in your area and it has a huge database of painters in and around your area. It is a goldmine to many and can bring you a lot of painters Toronto and near your community.
This helps you to go through their websites and take a look at what they do and even look at reviews from past clients. The reviews help you to determine whether to work with the particular painting company or not.
If the reviews from past clients are positive, then you can work with that particular company but if they are negative, run away because you wouldn't want to go through a bad experience like others.
3. Level of Experience
An ideal painting company should have lots of professional experience in the field of painting. It should have enough experience to even advise you on the best colors suitable for your space.
More so, the ideal painting company should be in a position to show you some of its past completed projects which can be published on its website. This shows you the kind of outcome you should expect if you work with a specific painting company.
4. Check the Operating License
The ideal painting company should be licensed to work in your area. This saves you from working with bad people having wrong intentions as they might be hiding under the painting company.
They might disguise themselves as painters but with bad intentions such as kidnappers and burglars. So, it is better and safe to first look at the operating license of a particular painting company and verify with the licensing authority to check if it is valid and not fake.
Choose the Right Painting Company
Choose the right painters Toronto and get the most out of your painting project as you are dealing with professionals in the industry. 
Also read: How to Optimize Your Office Space for Productivity
Image source: Shutterstock.com