Click here to get this post in PDF
Plagiarism has become a major problem for writers while writing any type of document. It is not limited to academic writing only, but it has been seen that people are getting plagiarism in their business documents too. 
Do you want to know how to avoid plagiarism in such documents? 
This blog is written for you and other writers suffering from this problem. In this guide, we will share tips regarding those techniques by following which you can avoid plagiarism. 
Let's get started and explore this guide. 
What Type of Plagiarism Can Occur in Business Documents?
There is no doubt that writers don't want to plagiarize their work, but it is also common to get plagiarism in a business document. So, the question is, which type of plagiarism is it? 
The most common type of plagiarism in business documents is self-plagiarism. When a writer has to write multiple business documents, it is hard to avoid plagiarism. One may be repeating his words and ideas in multiple documents, leading them to plagiarism. 
Another type of plagiarism that can be detected in business documents is accidental plagiarism. You may be writing with the same flow some other writers have already written. 
It doesn't matter which type of plagiarism you have in your business documents; you need to avoid plagiarism or remove it. 
Tips to Avoid Plagiarism in Business Documents
Here, we have included some of the best tips to help you avoid plagiarism from your business documents. Let us show you these tips briefly for better understanding. 
First of all, you should not use the previously done research. It is common to use the same ideas and utilize the old research when a writer has to write on the same topic multiple times.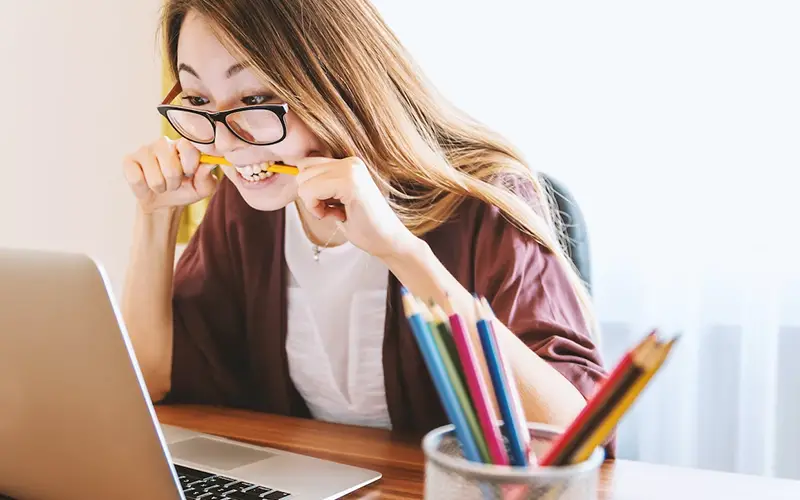 Undoubtedly, it will save a lot of time you have to invest in research. But it will also increase the chances of self-plagiarism detection. It doesn't matter how proficient you are in the language; it is common to repeat the same words for the same ideas in your mind. 
So, you should have to research from scratch and look for new ideas or concepts before writing a business document. 
Check Plagiarism before Submission 
When you have written the document, you should not submit it instantly. Many writers think their work is unique as they haven't copied anything from the internet. But you may have plagiarized your work accidentally. 
So, you should check plagiarism before submitting your work. You should not be over-confident regarding your work because it can lead you to many issues. 
To keep yourself in a safe zone, you should have to take a few minutes for plagiarism. After that, you only have to insert your content in the tool's text insertion box and click on the Check Plagiarism button.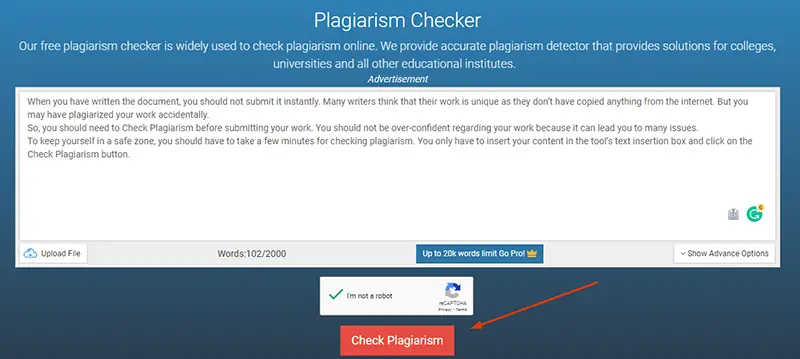 The tool will not take more than a few minutes to compare your text and show you results. In this way, it will be easy for you to move ahead and resolve this problem before submission. 

By following the above step, you must have got a plagiarism report of your content. Now, it is time to eliminate plagiarism, which can be done by rephrasing those lines. 
You have to read those plagiarized lines multiple times to understand the meaning. After that, you have to look for synonyms of the original words to replace them. 
If you are feeling hard, you can also go for a paraphrasing tool. It will help you to make your work unique without putting much of your effort. In this way, you can easily make your document free from plagiarized content. 
Lastly, you can add references to studies or journals from where you have got data. When you add such stats to your work, getting them under the plagiarized text is common. 
You can't rewrite them as it can harm the integrity of that particular study. So, you should have to give those studies or documents references from your business document. 
By doing this, you will be able to avoid plagiarism because properly cited sources are not considered plagiarized. You can use the tool to check plagiarism if you have no track of those sources. 
It will show you those studies from where you have copied them. You can easily browse those websites and get them cited in your document. 
Final Verdict 
By reading the above guide, we are sure that you have an idea about avoiding plagiarism in your business documents. We have discussed the tips in simple language that any person can understand. 
So, you should focus on understanding these tips and implementing them in your work. By doing this, you can simply avoid plagiarism in your work or make it unique.
You may also like: How to Write a Business Essay in Just a Few Simple Steps