Click here to get this post in PDF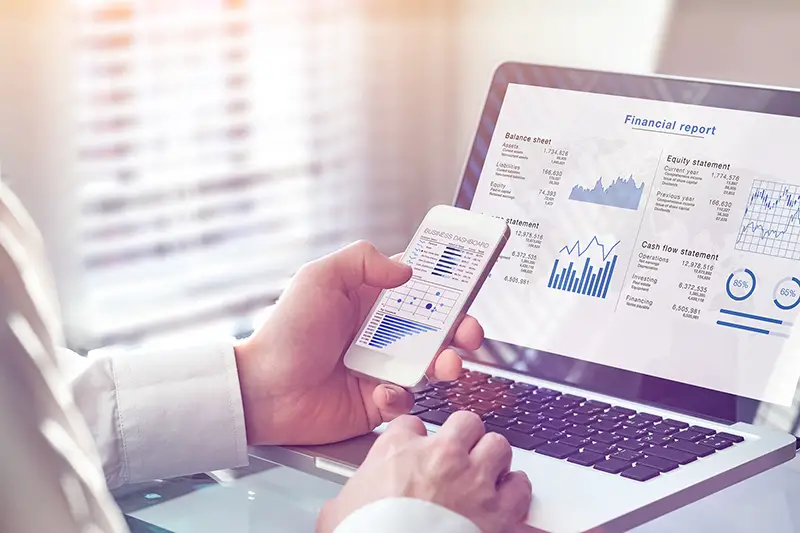 Do you want to face unhappy employees and legal issues? The answer is certainly going to be a big NO!
Whether you are a small company owner or a big one, you will, at one point in time, struggle with payroll. Running payments late or doing it wrong can lead to legal issues and unhappy employees, leading to chaos in the business.
Making a small mistake in employees' time cards, payments, and tax filing can cause you a big problem. Although it is considered a simple and straightforward job, it can make you lose your integrity.
With the invention of the latest technology, your job becomes easier. There are whole lots of payroll software for accountings that manages employees' payments, tax services, and other HR issues.
However, not every payroll software program provides quality services. By choosing the right payroll software program, you can take your company to the next level.
To ease your job, I am reviewing the top three payroll software programs in 2021.
1: Netchex
Netchex is a cloud-based Human Capital Management integration that is designed to help both small and Mid-size businesses. It manages the employee lifecycle ranging from recruitment to retirement. 
Netchex is a one-in-all software program that manages recruiting, hiring, and onboarding of employees. It offers payroll management, performance management, benefits administration, tax compliance, time and attendance management. Along with the availability of human resources, it saves your time and money.
Above all, this amazing program helps employees to access and view their information such as leave balance, PTO requests, benefits, and tax withholdings with the self-service portal.
The plus point of Netchex is that a mobile app is available for the Google play store and Apple store. Netchex employees can access their services through their phones from every corner of the world.
2: Onpay
Onpay is a Multi-state payroll that does not cause you extra charges. It is one of the best Time-tracking and accounting software systems that guarantees tax filing accuracy.
This program provides a self-service portal for employees even if they leave your company. Still, they can access pay stubs and tax documents for tax purposes.
It is small business payroll software that has limited its services to some specific industries like agricultural businesses and restaurants etc. Although it offers only one plan of action, it has many beneficial features.
Also, they don't have a mobile application that makes them lose one point.
Its strengths include easy PTO tracking, free-of-cost professional account setup, and low base cost.
3: Gusto
Gusto is a payroll service providing company that manages paychecks of the employees. It was introduced with the name Zen payroll in 2012.
With multiple extra services, Gutso has disrupted many payroll software companies. It offers unlimited features; a free trial for its new members. It creates a W-2 form and automatically sends it to the employees at the end of the year.  
Like Onpay, Gusto is also a small company payroll software, best for small businesses looking for an onboarding process and an organized payroll with around 100 employees.
Gusto offers a wide range of features and programs. If you are looking for a simple and easy plan, you can choose the CORE PLAN. It provides direct support to the employees who have linked bank accounts or cards and manage to pay within two days. But, if you are willing to get expensive options, then go for a COMPLETE PLAN. It reduces the due time to get the employees paid. With this plan, employees can track their working hours and paid time off requests by making profiles and accessing services designed for them.
It offers trained professionals to support and a resource center for HR professionals With the CONCIERGE PLAN. It helps to get feedback and learn from each other.
The limitation of Gusto is that it is only available for US-based customers. Also, Gusto doesn't have a mobile application that other providers offer.
Final Verdict
Every payroll software program has strengths and weaknesses. You need to understand your business needs, then select accordingly. As far as my suggestion is concerned, Netchex is the best of all because of its outstanding services.
Unlike other payroll software, Netchex offers a wide range of services for small, mid-size, and large companies. Their services are available for worldwide customers, not limited to only one region.
They have a mobile application for Android and iOS users so that their employees can access and view their information regarding paycheck, leave balance and tax filing, etc.
You may also like: What Does a Payroll Service Company Do? The Perfect Payroll Guide
Image source: Shutterstock.com