Click here to get this post in PDF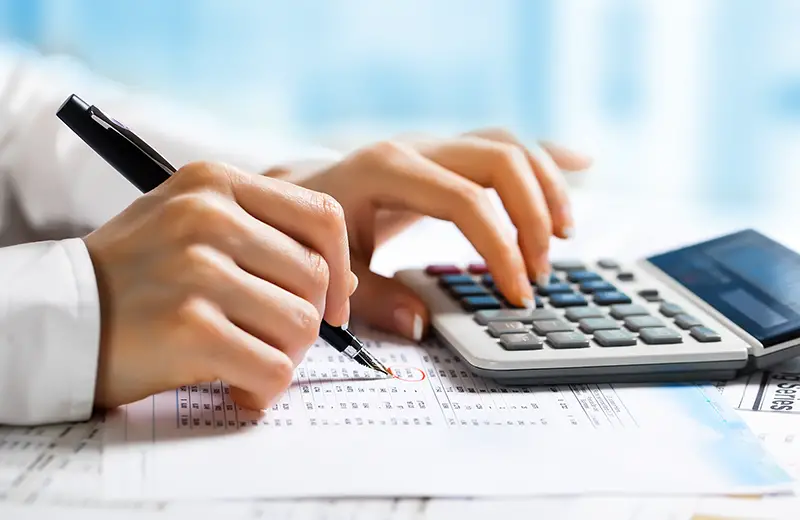 When you're looking for a payroll service company, there are some key factors to consider. If you're not exactly sure what to expect from payroll services, this guide has the answers.
Continue reading to learn more about payroll service companies and how they can help your business.
What Does a Payroll Service Company Do?
As their name suggests, businesses operating in payroll processing collaborate with their employers to ensure that workers are paid on schedule. They also verify that all of the ethical responsibilities of an employer are fulfilled. These firms take the worry out of payroll systems and concentrate only on payroll and human resources activities.
Instead of thinking about how individual workers will be paid, this encourages corporate owners to concentrate on vital company activities.
Payroll, of course, is more than just writing checks or establishing payments through direct deposit. Payroll firms perform a wide range of activities, including:
Employee time and attendance tracking
Establishing and introducing amendments to direct deposit accounts
Calculating income taxes and guaranteeing the right exemptions
Proactively recording the relationship between salary premiums for jobs and actual payroll
Integration of 401(k) third-party and compensation programs
Providing staff and supervisors with electronic payroll reports
Acting in accordance with both state and federal regulations regulating payroll.
One of a payroll company's main duties is to make it easy to track staff attendance and time at work. The majority of firms do this by giving employees a choice of punch-in or clock-in solutions. In certain cases, workers can clock in using protected badges or fingerprint scanners.
Some workers log in to an online account at the beginning of the day to sign in and clock out at the close of shift. In order to track breaks and mealtimes, these devices can also be programmed. 
HR support systems are also offered to customers by some payroll agencies, such as Automated Payroll Services. These systems are structured to help companies satisfy their compliance requirements. It also verifies that business policies are consistent with multiple labor laws.
As part of these programs, the material given is updated, meaning industry and HR executives do not have to spend their time online studying new trends in labor law.
The Purpose of a Payroll Service Company for Businesses
A perfect way to streamline payroll operations and remove the need for an in-house payroll department is to pick a business that provides payroll services. Since they provide the highest of regulatory enforcement and transparency, many corporate owners often prefer payroll processing providers.
As organization executives collaborate with payroll consultants, they can be assured that any compensation or filing violations can be easily found and corrected. It's a perfect way to offer affordable, consistent pay services to workers while minimizing fears about liability.
If you're interested in payroll services, take a look at these payroll service pricing.
Find a Payroll Service Company You Can Rely On
As you can see, a payroll service company is beneficial to businesses with employees. Payroll services are essential to ensuring that everything runs smoothly and that every worker is scheduled and compensated.
To read more helpful articles, feel free to browse more of our website. We published tons of content on various topics. Read on to enjoy more.
You may also like: 5 Tips for Choosing the Best Payroll Service for Your Business
Image Source: Shutterstock.com