Click here to get this post in PDF
What should universities do to remain competitive in the new technological era? Universities worldwide implement a three-stage system of digitalization of the educational process to improve their competitive advantages. The education system in universities had not changed for the last few decades – until the advent of modern technologies. Digitalization has excellent potential to completely change the methodology and every stage in the learning process.
It is especially true for higher education, where "paperless papers" and paperless courses are already in high demand. In these circumstances, having a simple high school resume template can define whether you are in or out. Online courses, online training, and more innovative learning methods start to "rule the school." The development of digital technologies is also changing the economics of education. Even the most prestigious universities in the world must implement them if they want to be competitive. Democratizing education will lead to more than 1 billion new students enrolling in universities soon, which will positively impact the prosperity of many economies in the future. Thanks to digital technologies, access to the best educational practices, in particular, among students in developing countries, will increase significantly. 
Improved learning efficiency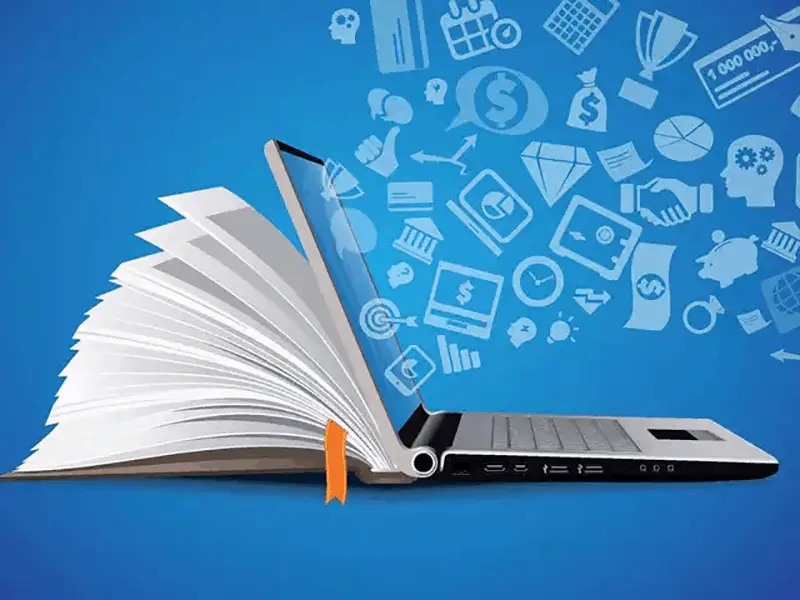 The educational version of Lumin PDF enhances academic productivity by meeting students' unique needs, educators, and education professionals, enabling efficient document management throughout the institution. Lumin PDF removes all barriers to file management, making it easy to modify and optimize your documents. Since efficiency is critical to success, Lumin PDF offers powerful tools for teachers and students. We care about your data. Lumin PDF is designed with security and privacy in mind. 
Keep your school papers in order. Be always aware of your assignments without any difficulties. Powerful pdf editing features can help you stay on top of all the changes. Get rid of the clutter on your Smartphone. Organize your documents into libraries. Extract information from scanned documents using OCR (Optical Character Recognition) technology. Mark up your PDFs with comments to highlight key details using our mobile app. Break down barriers during file management. Modify and optimize documents in one place. Integration with Google Drive accounts means you can work right from your Cloud. What using Lumin PDF brings to your studying table:
Boost your productivity
Simplify workflow for students and faculties
Keep your projects safe
Make your student life easy
Accelerate the learning process
Always be organized
Turn data into information
Celebrate the most important details
Forget about barriers
More results
Major trends transforming the landscape of higher education
Universities should fully integrate digital technologies into the educational environment on campus. This will enable them to have a more effective curriculum and respond to students' needs, innovate among employees and teachers, and transform academic activities.
Continuous learning. Higher education is becoming available not only to students attending classes within the walls of the university. Digital education offers non-traditional teaching methods for already working students, single parents, and those who wish to change their occupation completely, but continue to work in their primary specialty.
Individualization of education. Digital education is more flexible and adapted to the specific needs of a person: which courses, when and how to study – everyone chooses independently. This allows you to make the learning process more efficient, faster, and establish feedback with the student.
Continuous technological improvements. Digital education is fostered by developing new opportunities in mobile devices, control systems, cloud systems, video, and other technology areas.
Digital students. Today's students are free to use any digital technology and are used to getting what they want when they want, wherever they are.
Changes in the needs of employers. The digitalization and automation of workplaces are continuously demanding new, better skills. Therefore, employers demand that universities provide more opportunities for their employees in access to educational programs. Many universities use digital technology only as an additional source of income – thanks to the availability of online courses.
Using paperless pdf tools like Lumin PDF is one of the steps toward the digitalization of education. Lumin is a comprehensive cross-platform PDF solution for educators, students, and educational IT professionals. It is a Powerful and full-featured application that allows you to edit PDF files. It has all the features you need to edit PDFs and documents on any device in any web browser. Lumin pdf allows reading documents and annotating on mobile devices on the go. Every student deserves to apply the best technology to achieve academic success. Therefore, the company provides educational institutions, teachers, and students with all the full-featured products so that students can achieve more.
Fostering Paperless Learning: Participating in a distance learning transition initiative can be difficult when students, educators, and staff are used to working with paper. Learn about new ways to create, convert, edit, and collaborate on PDFs.
Create accessible documents for students with disabilities: Equal participation in the educational process is a mandatory attribute of any educational institution. Foxit PDF technology provides educational institutions with the resources to create accessible 508-compliant documents.
Using PDF software allows educational institutions and IT administrators to standardize with a unified PDF solution for education, teaching, research, and learning operations on campus. Easy deployment and management across all device types make the transition as streamlined as possible. Build collaboration and communication between students, faculty, and staff. Change the way you create and manage teaching materials and student documents. Optimize your digital learning experience for yourself and your students. Learn about a new way to digitize and access learning materials anywhere, anytime.
The impact of digitalization and new technologies on students' life
The education sector, along with several other industries, such as healthcare and telecommunications, is subject to significant changes due to the increasingly active spread of digital technologies. Have you ever wondered what a university will look like in 20-50 years? Will universities have campuses or laboratories? Or will education and research activities be fully virtualized? One thing for sure – no more papers. Modern digital technologies provide new tools, like pdf software, for the development of universities and other educational institutions around the world. Digitization provides opportunities for sharing lessons learned and knowledge, allowing people to learn more and make better decisions in their daily lives. 
Thanks to digitalization, everyone can access information that was previously available only to experts and scientists. The world of education and science has become global; now, it is almost impossible to find a student, teacher, or scientist who has not used Word to PDF converter software or filled out a high school resume template before visiting universities. In the course of unprecedented changes, many universities are trying to adapt and find their place on the global scientific and educational map, while maintaining their unique qualities and competitive advantages.
You may also like: Top free software for students
You may also like: Understanding the Advantages of Using PDF for Business Documents