Click here to get this post in PDF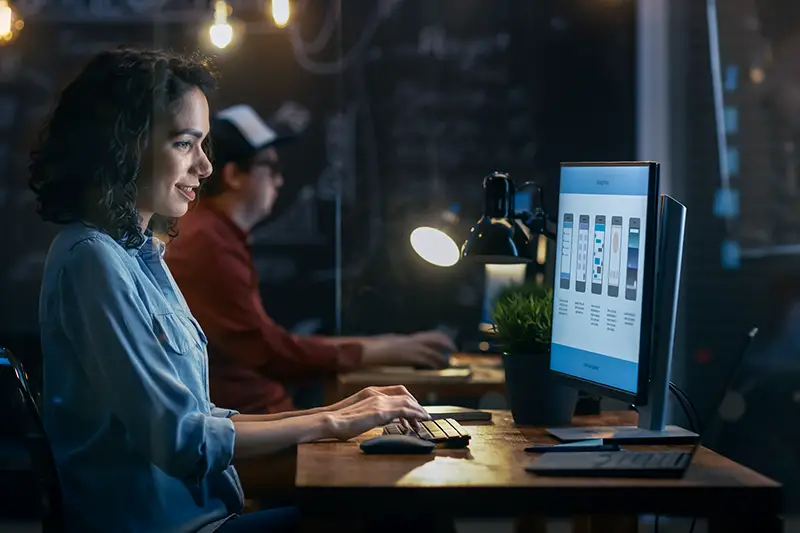 Using codes to develop apps is not anything new, but you have to be technically sound for that. Not everyone has the capability to learn these codes and then apply the same for building futuristic apps. But, thanks to no-code platforms, now you get the brilliant opportunity to not just create apps for the future, but without using any code for it. 
So, let's focus on some of the best no-code platforms of 2021 to give out a try. Of course, each one has its share of pros and cons. Checking out the available options before taking a call will be a good point to jot down over here.
Andromo:
Thanks to the Application building platform Andromo, now you get the chance to build no-code iOS and android native app development platforms. You can build unlimited options and then get the opportunity to make money directly from AdMob and Facebook Audience Network. 
You can get a free trial from this source. So, no need to provide your credit card details here.
It will hardly take you few minutes to build an app with Andromo, minus the coding skills!
It is backed up by Google Flutter, and you can create apps to export both to Apple and Android platforms.
It is a lot easier to design, monetize and then build the app in your chosen browser.
Get the opportunity to earn money in various ways by using Andromo for creating apps.
Webflow:
For all the developers out there, creating websites using programming languages like WordPress is super simple. But, thanks to Webflow, this tool will help you to not just create but to test and launch the websites without even entering any code.  
If you want, you get to create responsive mobile or web app with an attractive and simple design.
This follows the intuitive drag and drops user interface. 
The interface is cost-effective, simple, and comes with visual coding and the development process.
Now you can get some step-wise tutorials from this source. Moreover, you have an extensive templates library for speeding up the development process.
Scapic:
Are you making plans to open your own online store? If the answer is yes, then this no-code tool is the coolest option to go for. It will help you to put the power of AR into the product's display. 
Visitors will be highly impressed to see the product from multiple angles. This kind of real picture will surely help in improving customers' visualization power.
If you are associated with the e-commerce sector, you know the tough competition is lying ahead. Focusing on this tool will help you to move a little bit forward than your competitors.
The AR designs are always very easy to create and will end up grabbing customers' attention.
Moreover, the creative templates will attract users more. Furthermore, the no-code section will make it easier for the developers to manage pages.
Mailchimp:
If you are aiming for a marketing platform that will allow the businesses to collect customer info, conduct some surveys and then launch social media-based campaigns, Mailchimp is the answer. Here, you can categorize the customer database well. Here, no code is widely used. Even proper integrations with Live Chat and Square will help to reach out to customers easily. 
If you are making it a mission to launch new landing pages for your business, Mailchimp is the platform you should rely on. It provides easy integration with all the other platforms.
This is one significant email-based marketing platform with quicker responses. With faster processing and a secured network, it is not hard to choose Mailchimp for your services.
Parabola no-code:
Parabola is the latest addition in the no-code tool category. It is used for automating apps between two or even more platforms. It makes integrating with third-party gateways a lot easier. You can further manage your data-driven tasks easily with the help of a visually based user experience. Enjoy the services of its drag and drop tools for creating a workflow. So, overall, it is one decent form of data management tool, perfect for your firm.
These are a few of the many no-code platforms of 2021 that you can give out a try. Keep on researching for some new names as well and give them a chance as well. 
You may also like: Creating a Better ServiceNow System with Custom Apps
Image source: Shutterstock.com