Click here to get this post in PDF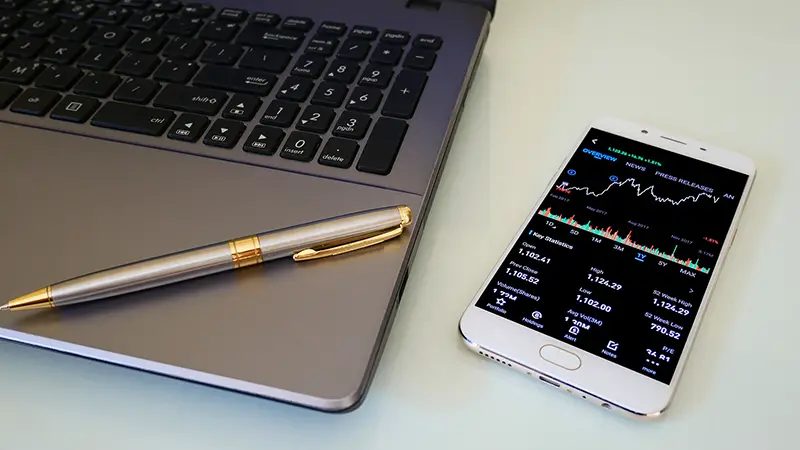 Forex trading is a lucrative way to maximise your profit by predicting shifts in exchange rates of foreign currencies of your choice. Millions of people with skills ranging from novice to professionals delve into this huge and extremely liquid market of the world. Struggle is normal when you take your first steps into an industry such as the Forex one. Nevertheless, most of the hurdles beginner traders go through are avoidable. That's why these articles are created. They provide valuable high-level information to move forward and narrow down your options. For in-depth information on what brokers would suit you better, visit https://fxscouts.com/forex-brokers/. International forex brokers allow an individual living anywhere including the US, to exchange and/or bid on foreign currency pairs at any time of the day in hopes to earn a profit. 
When you search online, you will find a plethora of international forex brokers claiming to be the best forex brokers. But before trusting any of them, one needs to spend a considerable amount of time on research and analysis to avoid getting scammed. Fx-Australia.com algorithmically scores international brokers claiming that "each broker is graded on 200+ metrics across seven areas of interest, and weighted to give a total average score".
How to select the best forex brokers?
Once you have made up your mind regarding FX trading through some brokers, such as forextime, then it is time to check whether that international forex broker fulfils the following criteria of best FX brokers or not.
1. Leverage and margin
Leverage and margin are two main options utilized by forex traders throughout their trades daily. These influence a person's trading strategy generally focussed on taking on debt or investing in other financial instruments.
2. Various order types
One of the most dependable features of the best FX traders is offering different kinds of order types such as limit orders, trailing stop orders, stop orders, and market orders.
3. Commissions & Fees
Brokers impose fees in various forms. Ensuring that a broker's commissions and fees are suitable for any particular trader guarantees that they don't lose money on return fees.
4. Execution of trade
FX trades are executed through a series of buying and selling of the chosen foreign currency pairs. The platform of the best forex brokers supports high-speed execution for a better trading experience.
Risks surrounding forex trading in the US
Forex trading in the US comes with certain risks such as:
Volatile market conditions:
At times, the forex exchange market can be uncontrollable due to its dynamic nature. Beginners need to be on their guards to ensure that they are prepared to face any sudden price movements.
Knowledge of forex market:
In comparison with tech-savvy investors, many newcomers make initial mistakes while trading forex due to a lack of knowledge regarding the market. With a bit of experience and research, one can understand the factors influencing forex markets and trades.
Regulatory scenario
The land of opportunities and home of one of the largest financial institutions has stringent policies when it comes to forex trading. Not all international brokers are allowed to operate within the US. This is why traders based in the U.S. need to keep an eye out for legit best forex brokers that are well regulated.
Fraudulent services:
Some consider the world of forex trading, a field full of concealed landmines ready to explode and harm traders. Numerous scam brokers scare off people interested in forex trading each year. Choosing a regulated organisation for trading forex means not having to worry about scams.
Best international forex brokers of all time for US clients:
1. Interactive Brokers
This Chicago-based ECN-enabled forex broker has been in the business since 1977. Among its currency pair offerings, AUD, EUR, USD, and GBP are traded more proficiently. Interactive Brokers also serve traders from outside of the US with a maximum leverage of 50:1. 
2. Forex.com
Forex.com is a relatively new forex broker overseen by the NFA and CFTC that offers its services to international clients including people living in the US since 2001. It has registered offices in New Jersey, London, and Tokyo. Forex.com is one of the top-tier forex brokers which deals in forex, CFDs, stocks, metals, etc.
3. IG
This internationally-based forex broker offers full access to its current market consisting of nearly 80 unique foreign currency pairs.  IG's powerful platform welcomes all US-based advanced traders with a wide selection of indicators, charting tools, and easy-to-understand margin rates. IG also has a capable smartphone application for both iOS and Android users.
4. OANDA
Another renowned online brokerage service provider that allows US-based clients to hone their forex trading skills, is OANDA. Its services are preferred by those forex trading veterans who wish to make stellar profits by utilizing its premium account type, a wide range of offerings, blazing-fast execution, and FCA, NFA regulated platform.
You may also like: Best Forex Trading Tips For Beginners in 2021
Image source: Pixabay.com