Click here to get this post in PDF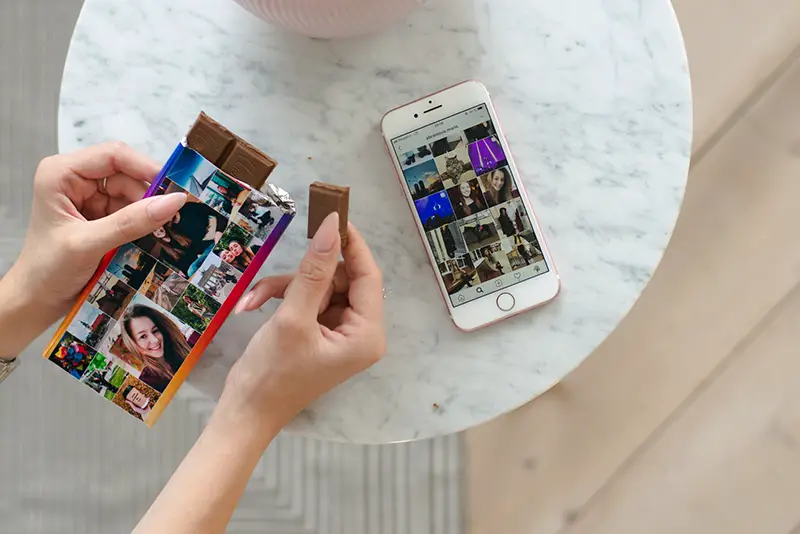 Most digital marketing experts and social media managers utilize virtual assets in all their campaigns. Why? Because they know the immense impact that images have on the audience. If you want to make a strong connection with everyone in cyberspace, especially your target market, followers, or prospects, you need to leverage stunning photos. Studies show people only recall 10% of the information they read and 20% of what they hear. In contrast, when a matching photo comes with the text or audio clip, they retain at least 50% of the message. Hence, if you want to make a good impression on social media, use an image and photo resizer to create stunning photos that fit the screen. 
Remember, you must understand that choosing the right size matters. Since social media platforms come with varying limits on picture dimensions, showing the same-sized photo will not work. If you select one that is not sized correctly within your chosen social media profile, your pictures will not be as effective. As such, an image resizer comes in handy because it ensures that you get the most out of all your photos. 
Reason It Works Effectively
Usually, when you use images or photos in a document, you'll notice that they come with clickable arrows on all their corners and sides. Sounds convenient, right? After all, the arrows allow you to resize the photos to suit your taste. Though it makes things easy for you, it is not the best idea as it stretches the image or distorts it. Without the proper size guides, your picture may look blurry and stay pixelated. 
When you use this tool, you often end up frustrated because the size doesn't end proportionally. The best way to resize your images, photos, or screenshots is by using an image resizer. This editing software gives you better control of the image quality. This matters a lot if you want to have a polished, pristine, and professional-looking final output. Thankfully, this digital solution is very easy to use, so you'll have no problem taking a few extra steps to resize your images. With built-in templates, you will undoubtedly end up with the best and appropriately sized photos for whatever purpose. 
Busting the Misconception
If you still feel scared to resize your photos for fear of distortion, fret no more. Today, with a handy image resizer, you can effectively compress any photo without compromising the picture quality. Remember, scaling an image down is generally safe because making it smaller means you condense the pixels. The latter pertains to tiny dots of color that gives your picture its robust and vibrant look. 
Typically, you will find trouble when you need to make your images bigger, but you don't have enough pixels per inch. As a result, the enlarged version looks quite hazy or fuzzy. For best results, always check your image resizer for how much you can safely expand your photo without compromising quality. 
To illustrate, if you have something like 72dpi, you don't have much to work with. However, 300dpi provides room for making things big, especially if you want to print an image. But if you're simply using the photos for social media, then you have nothing to worry about, as an image resizer typically has built-in specs for your chosen platform. Usually, it scaled down the photo without affecting the picture quality. In fact, you will end up with a perfect image that looks amazing.
Top Tips to Remember
If you're looking for the ideal photo sizes that work for most social media platforms, take a look at the helpful hints below. These suggestions will help you swiftly and effectively resize your images. Even if you don't have any technical know-how or graphic design skills, you can use an image resizer online without any glitches. 
1) Ideal size for Facebook
As the most popular social networking site, Facebook allows you to stay connected with your family, friends, colleagues, clients, and even strangers. To ensure your Facebook profile looks amazing, check out the following specification for photos:
Cover Photos: Cover photos vary based on the gadget you use. A PC's viewable dimension falls under 829px. In contrast, in a mobile gadget, it becomes 560px. Keep this in mind when tweaking your cover photo. Best range is 851px x 315px.
Profile Photos: Though photos are shown as 160px x 160px, Facebook compresses all photos. Thus, don't risk your picture quality by ensuring you upload a photo at a larger size. It's best to use 960px x 960px or 720px x 720px. 
Event/ Album Photos: The recommended size is 1920px x 1080px. 
Mobile Post or Newsfeed Updates: For status posts, it is best to use photos with a minimum of 600px x 315px. As a rule of thumb, the image must not exceed 8MB. 
2) Image fit for Twitter
Twitter photo sizes differ from Facebook, so you can't use the same photos. Thankfully, a convenient image resizer assures you can resize the images seamlessly in varying dimensions with a mere flick of a finger. With Twitter, you need condensed pictures as it is mostly a text-based platform. Check out these dimensions. 
Profile Photo: Twitter shows 200px x 200px so the platform recommends uploading an image size 400 x 400. Noteworthy, images must not exceed 2MB. 
Header Image: Size must fit 1500px x 500px and images cannot be more than 5MB. 
Accompanying Tweets: in-stream photos use a two to one ratio, best sized at 440px x 220 px. Maximum size works at 1024px x 512 px. You can only upload four images at a time, so you can use a collage maker and an image resizer if you want to go beyond the limits. 
3) Ideal photo specs for Instagram
As a majorly visual platform, you must use stunning, "insta-worthy" photos to gain more followers. When you plan your content, remember that this platform works best for mobile photo uploads. Hence, you need to upload all your photos from your mobile. For best results, check out these suggestions: 
Posts: To ensure a beautiful feed, work with 320px and not beyond 1080px wide. The image can be displayed in full as long the height stays between 566px and 1350px. 
Swipe Left: Now, you can display more photos with the swipe left feature. Make sure your images are sized similarly and arranged chronologically. 
Files: Edited files must be a jpeg, png, or gif. 
Final Wrap Up
To sum up, you don't need to be a graphic design expert to resize photos. With digital tools, you can easily resize your images without compromising quality. Regardless of your technical skills, you can use an image resizer that works quickly and effectively. 
You may also like: Create Click-Worthy Social Media Images with Fotor
Image Source: Unsplash.com