Click here to get this post in PDF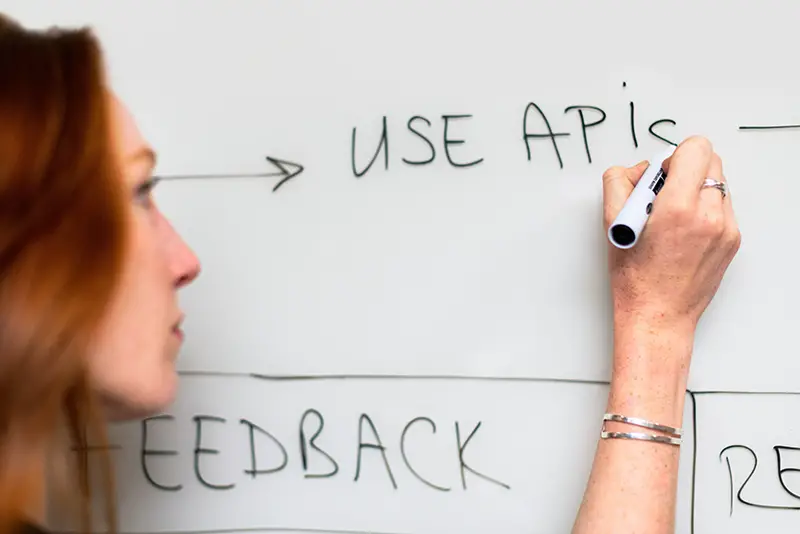 WhatsApp has recently morphed into the go-to messaging app for over 1.6 billion consumers worldwide. Being a fast, easy, and secure way to communicate virtually, it took no time to make this impact. Also, with the unveiling of WhatsApp Business API, companies worldwide have made this communication tool their go-to place for a good reason.
People want to communicate transparently with businesses as they talk to friends and family – using texts, chats, and emojis. This is why soon after its release, WhatsApp Business API as a messaging tool became highly popular among brands and their consumers.
With WhatsApp Business API, consumers can directly engage with a company and get shipping alerts, order notifications, product demonstration videos, verification codes, and all other required details. While being highly secure and end-to-end encrypted, WhatsApp Business API is immediate, more personal, and global in reach.
If integrated properly into the communication channel, this messaging tool can take the customer relationship with the brands to the next height. 
Benefits of WhatsApp Business API from a Customer Perspective
1. Easy communication mode  
Gone are the days when consumers preferred conventional communication channels. Customers now don't like to join random channels or use social media platforms for business communication. Rather, they prefer instant replies and easy-to-communicate modes. Well, what would be better than WhatsApp when it comes to easy communication? 
WhatsApp API provides customers with a secure, personal environment to communicate one-on-one with a business. With WhatsApp API, companies create verified 'Business Profiles' which can be relied on. With verified accounts, customers get assurance that they are not sharing information with an imposter.
2. This is a secured platform
WhatsApp has placed consumer security concerns as their priority which is why with the business API, they reinforced their end-to-end encrypted messaging options to the next level. 
Since messages exchanged between businesses & customers via WhatsApp API are end-to-end encrypted, customers feel safe and don't hesitate to speak to the brands through this medium. 
Even for financial concerns, WhatsApp API can be considered for speaking to financial institutes and banks as it is the most reliable digital communication option. 
3. Customers can directly connect with brands. 
None of us like those one-way notifications from the brands or calling customer support executives and keep waiting for the company representative to pick up the call.
The stats say that more than 70% of customers get irritated when they fail to speak directly about their experience with brands. Customers often prefer to reach out to businesses directly and want genuine conversations. 
Well, this is where the WhatsApp business API can make the difference. It is the perfect platform to personalize the experience and speak to the brands directly at your convenience.
With options of sharing audio, image, and video files as well as clickable links and documents, WhatsApp is indeed enhancing the shopping experience.
Also, for those who are not very active on emails, especially the elderly, WhatsApp can help them with the latest brand updates.
This is the easiest marketing method. If you use WhatsApp, you can get the latest brand updates and learn about the products without much effort. However, this mode won't be apt for high message volumes but can be used for regular updates.
4. It offers global communication opportunities 
Customers now don't have to compromise just because they chose an international brand or they now stay out of the county. With Whatsapp API, customers can reach out to global brands directly from anywhere and speak to them about their experiences and concerns or share their feedback. 
It offers a sense of relief to the customers, thinking they can directly reach out to the brand in case they need assistance. Furthermore, by communicating with preferred brands, consumers can build a strong bond and even get customized services, which was previously unattainable, making this one of the top benefits of utilizing WhatsApp for business.
5. 24-hour time window
Remember the last time you ignored drafting emails because you believed this was taxing for minor queries? Or when you didn't call the customer care executives because you didn't want to wait for half an hour to get the call connected. 
No doubt, Traditional communication channels, rather the recent modes like SMS and email—are no longer meeting the customer's expectations. This is the reason WhatsApp API came into play.
WhatsApp is undoubtedly one of the most convenient ways to offer real-time customer support. Customers can immediately seek help or reach out for assistance when the issue arises. 
Whether to ask if the product would suit your requirements, file a complaint or even enquire about a warranty claim, everything can be handled efficiently with an end-to-end WhatsApp conversation. 
Bottom Line 
From being a highly effective communication mode to helping customers connect with global brands, WhatsApp Business API has many perks for both the customer and the brand. If implemented well, WhatsApp can make life easier and upgrade shopping experiences to the next height. 
You may also like: How to Make Your Telegram Channel Successful
Image source: Pexels.com