Click here to get this post in PDF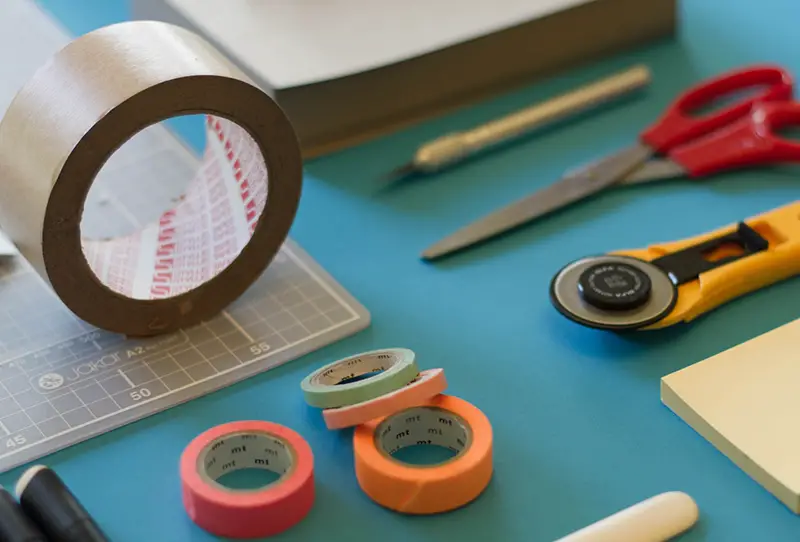 3M classifies an adhesive as structural if it has a minimum overlap shear strength of 1,000 psi when applied to aluminum. The fact that they use shear as their 'pull' test and aluminum as the test material is important because it establishes a baseline against which the whole 3M structural adhesives family can be compared. 
This article discusses the main benefits of manufacturing using 3M structural adhesives.
1. Structural Adhesives enhance Aesthetics
Structural adhesives provide permanent structural connections and have various benefits over other techniques such as screws, fasteners, or welding throughout the production process.
The majority of adhesives exhibit inadequate resistance to peel or cleavage stresses. Numerous adhesives are rate-sensitive. Rigid, brittle adhesives may exhibit exceptional tensile or shear strength but have a negligible impact strength.
Utilizing an adhesive may significantly enhance the appearance and feel of a completed product. Eliminating those Frankenstein bolts from your new product and replacing them with the strongest 3m double sided foam tape not only improves the appearance of the product but also gives you greater design flexibility.
Freedom throughout the design phase eliminates the need to compensate for fasteners, which is particularly important when working with tight tolerances or fabricating fitting components.
2. Structural Adhesives Increase Productivity
3M structural adhesives may significantly boost your production process's efficiency and speed. Reduced machining operations and the addition of manual or automated adhesive systems may significantly increase the speed and efficiency of your line, resulting in reduced costs and increased profitability.
Enhancing industrial efficiency does more than saving time—increased efficiency results in less staff stress. Increasing the efficiency of your operations also improves your profitability and may help you reduce waste.
Additionally, structural adhesives may be an effective substitute for both spot and complete welding procedures. This may significantly improve both the manufacturing process's efficiency and labor costs.
3. It is reasonably priced
Purchasing 3M VHB tape is the cheapest option available for fasteners, but it does not imply the product is of poor quality in any way. Indeed, VHB tape is comparable to virtually every other fastening solution on the market today.
Because these goods are affordable, they usually reduce the cost of manufacturing. Cost reduction improves profitability, but only if the sales price and volume stay constant. If cost savings result in a decrease in product quality, you may be compelled to cut pricing to retain the same level of sales. On the other hand, these adhesives will strengthen the structure of your goods, thus preserving their quality.
4. Adhesives for Structural Applications Improve Performance
Using a structural adhesive instead of bolting or welding does not imply a reduction in performance; rather, the contrary is true.
Continuous development enables your business to retain its market share and leadership position. While innovation and new product development are critical for market breakthroughs, they demand considerable investment and carry a high risk of product failure.
3M toughened epoxy can produce a connection that is as strong as or stronger than a weld and outperforms rivets, bolts, and lower-end epoxies. However, bonding has many advantages over these other techniques. The following is a comprehensive overview of the performance benefits that 3M structural adhesives provide in production.
5. Extreme Strength
3M structural adhesives provide cohesive strength to the bonding tape, enabling it to withstand dynamic loads, absorb static stressors, and disperse stresses over a wide region, thus reducing stress concentration. This enables producers to utilize thinner, lighter, and less expensive materials than are required for screws or rivets.
Bonding tape with a high strength allows for maximum design freedom while minimizing assembly time. Much of this tape is precisely die-cut to ensure that it fits any shape, size, or profile. If needed, the tape may also be used to cover the back of any object completely.
We've now seen the wide variety of time, cost, and performance benefits that 3M structural adhesives can provide for almost every production process. Over the following several weeks, we'll continue our series on 3M structural adhesives. Meanwhile, feel free to contact one of our 3M adhesive specialists to discuss your applications and the many ways you may increase performance and efficiency while decreasing total costs.
You may also like: A Guide to Better Business Packaging
Image source: Unsplash.com