Click here to get this post in PDF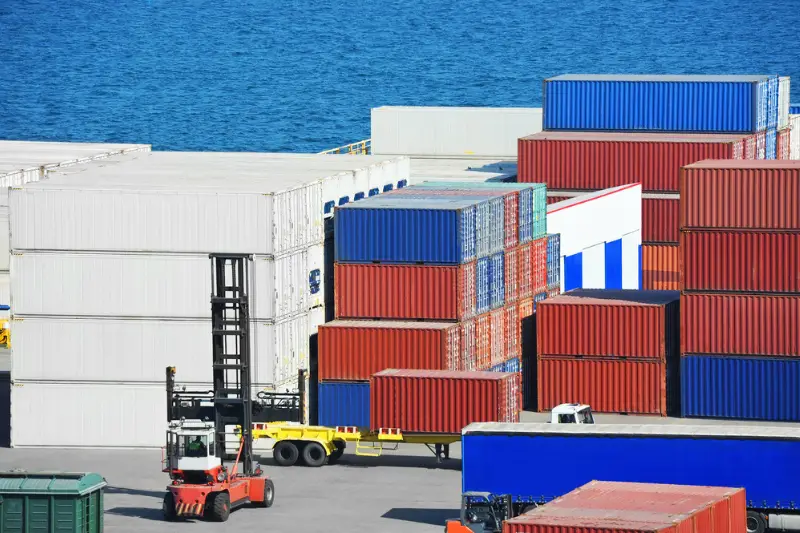 Shipping containers are becoming popular for companies needing extra storage space or a temporary structure. They are affordable and easy to transport, making them a great alternative to building a new office or warehouse. Be sure to buy from a reputable wholesaler for high-quality containers and expert guidance. Avoid purchasing from commission-only sales reps on sites.
Versatility
As shipping containers were designed to transport cargo across long distances, they are extremely durable and can withstand various weather conditions. They also come with locking mechanisms to protect the contents inside from theft. Shipping containers are a great way to increase storage capacity in your company's warehouse. They are moved and put together on-site to offer adaptable storage options. It is especially helpful for seasonal increases in inventory or when your business is renovating. Repurposed shipping containers are popular for offices and co-working spaces because they provide flexibility and durability. They are also much cheaper than building a traditional office or warehouse in more remote locations.
Durability
The durability of shipping containers is a huge benefit for businesses that want to use them for storage or even as a temporary office or workspace. These containers are made from strong, sturdy steel that withstand harsh weather conditions, frequent transportation, and other challenges. Shipping containers are also resistant to water, so they can keep your valuable supplies dry and safe. They are also designed to protect against wildlife, from tiny pests like woodcutter ants and crickets to larger animals such as squirrels, raccoons, and coyotes. Companies can choose between new or used shipping containers depending on the intended purpose. New "one trip" containers are typically the best and most aesthetically pleasing. They are typically more unused than used shipping containers and have not been shipped internationally, so they'll have less wear and tear.
Cost-Effectiveness
Shipping containers offer a cost-effective solution for companies looking to save money on storage or workspaces. They are easy to transport and can be modified or repurposed as needed.
Additionally, shipping containers protect cargo from theft and harsh climatic conditions, which can increase costs and lead to product loss between the point of origin and the destination.
The size, type, and distance of the container, the route taken, fuel surcharges like the BAF (Bunker Adjustment Factor), terminal handling fees, documentation costs, customs clearance fees, and two types of insurance are some of the elements that might affect the price of shipping containers. Understanding these components can help you manage your freight transportation costs effectively and identify areas for cost savings. The best way to save on shipping costs is by choosing a supplier that offers competitive rates and discounts.
Environmentally Friendly
Shipping containers help to reduce the environmental footprint of businesses. They can be repurposed as offices or workspaces, reducing the need for traditional building materials and construction. Furthermore, using containers can help to conserve natural resources by preventing the waste of metals that would otherwise end up in landfills. Another advantage of shipping containers is that they are stackable, allowing for efficient use of space on ships, trucks, and trains. It can lead to reduced fuel consumption and fewer emissions. Lastly, shipping containers can be used as storage spaces for equipment and inventory, helping free up office or warehouse space. It can save on rental fees or storage costs at a facility and reduce the need for expensive building renovations.
Customization
Aside from delivering a great customer experience, shipping containers also allow companies to optimize logistics operations. It translates to better coordination of cargo packing, loading, transporting, shipping, unloading, forwarding, and delivery. Shipping container structures can be designed with windows and doors to enhance the appearance. They are ideal for security booths, ticket windows, and pop-up stores. The form can also be wired to accommodate lights, a breaker box, and exterior outlets. Whether you're looking for temporary or permanent storage solutions, shipping containers offer an affordable and practical option. The standardized dimensions of these units facilitate transportation via sea or rail, providing a cost-effective solution for businesses that need to move merchandise. Companies can also add or reorganize containers without worrying about storage facility fees.
You may also like: All About Shipping Companies
Image source: Depositphotos.com