Click here to get this post in PDF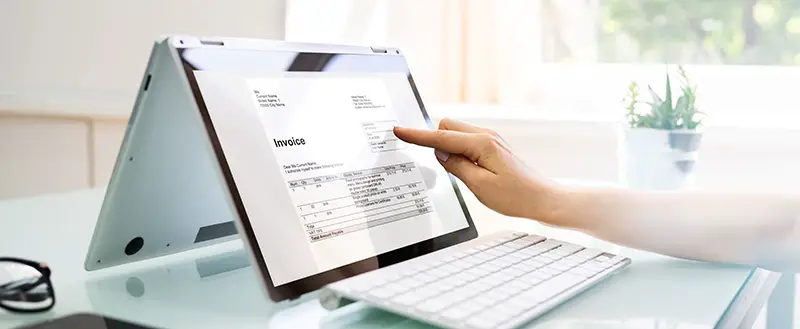 Are you a staffing company looking for ways to grow your business? If so, you may be interested in invoice factoring.
Invoice factoring is a financial service that allows businesses to sell their outstanding invoices to a factoring company at a discounted rate. This means the staffing company can get a percentage of the invoice value upfront instead of waiting weeks or months to collect the money clients owe them. 
The factoring company is responsible for collecting the total amount from the client. Once your client pays the factoring company in full, the latter sends you the balance of the money owed after deducting the agreed-upon fees.  
This can be a handy tool for staffing companies trying to grow their business. Here are some of the benefits of invoice factoring for staffing companies:
1. Improved Cash Flow
Invoice factoring is a way to get consistent cash flow. The time it takes a client to pay the invoice can sometimes be quite lengthy. With invoice factoring, you'll receive the funds upfront, thus helping you avoid cash flow problems. In addition, you don't have to devote considerable time and effort to collecting late payments.
Improved cash flow means you'll have more resources to grow your business. For example, you can hire more employees or purchase new equipment without having to borrow additional capital from banks or other third parties.
2. Flexible Financing
The best thing about invoice factoring for staffing companies is that it allows you to get the money you need when you need it. Invoice factoring is a financing method that has been around for centuries, and it's still used today. It's used by many small businesses, including staffing companies, to receive funding for their invoices. The most crucial benefit of this type of financing is its flexibility.
Invoice factoring is flexible because you can choose which invoices to sell to the factoring company. For instance, you might not want to sell the invoices of clients who consistently pay on time. This allows you to save on the fees charged by the factoring company. 
3. Fast Funding
Invoice factoring is a fast and easy way for staffing companies to get the money they need without waiting for weeks or months. In most cases, it can be completed in as little as 24 hours after an invoice is submitted for approval.
Not only does invoice factoring allow staffing companies to get paid quickly, but it also allows them to stay competitive with businesses that offer similar services. By increasing its working capital, the staffing company can acquire additional assets and resources to expand its operations and ultimately generate more revenue. 
4. Affordable Fees
Many business owners mistakenly think that invoice factoring is a loan. Although it's not a loan, it can be used as an alternative source of funding for your business. Invoice factoring involves offering your outstanding invoices to a factoring company in exchange for cash. The factoring company will take over the collection process and charge you a fee for collecting payments from your clients, with additional fees if the client's payment is overdue. 
In essence, the fees to be charged by the factoring company depends on the creditworthiness of your customers or how fast they pay their invoices. Nonetheless, invoice factoring provides a more affordable way to fund your business operations, especially if you're a startup or have a bad credit score and are not eligible for a bank loan.
5. Easy To Obtain
One of the most important benefits of invoice factoring is that it's easy to obtain. It doesn't matter if you're an established business or just getting started. Any company can get approved for invoice factoring.

The application process is straightforward. You'll need to provide some basic information about your business and show proof of its financial stability. Once that's done, you can expect your application to be processed quickly. In most cases, approval will take about 24 hours or less, and you can start using the money as soon as possible.
Final Thoughts
Invoice factoring can be an incredibly valuable financing method if you're a staffing company. By partnering with a factoring company, you can quickly get cash for outstanding invoices. In addition, you don't have to chase your clients for their payments. Instead, the factoring company takes care of this for you. 
And it's not just about getting more cash; it's also about being able to focus on your staffing business instead of worrying about how to pay your bills. With invoice factoring, you'll be able to take advantage of this easy-to-use service and ensure that your business is on track and ready to grow.
You may also like: Factoring Invoices: An Excellent Financing Option For Small Businesses
Image source: AdobeStock