Click here to get this post in PDF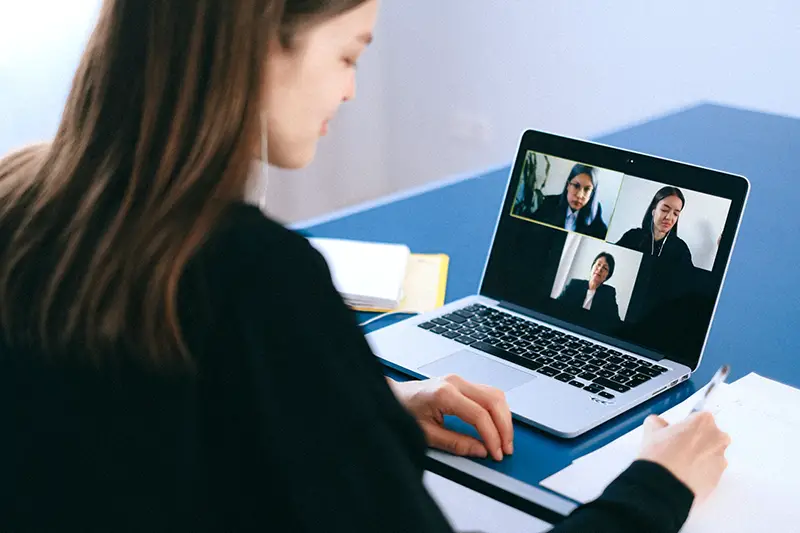 We earn commissions if you shop through the links on this page.
Businesses are always looking for new ways to hire the best people. The only problem is that if a business is not expanding globally, the pool from which to choose this talent is severely limited. This does not have to be the case any longer, as it is getting easier to hire remote workers. But why should your business do so? Here are some benefits that might convince you to take this route.
It Is Better for the Environment
Businesses are always being called upon to do their part in reducing environmental pollution. Well, hiring remote workers would help with that. There are lots of environmental benefits to hiring remote workers and they include a reduction in greenhouse emissions by taking a large number of cars off the road, a reduction in the reliance on oil products, and savings on electricity consumption.
Access to Talent
One of the biggest benefits of hiring a remote team is that the members of that team do not have to be confined to one area. This means you can hire people from all over the world. When a company realizes this, they see the potential for a bigger pool from which to select the best and employ them. Additionally, a lot more people come to expect the option of working remotely for the times they cannot come to the office. Giving your employees this option makes you much more attractive to potential hires.
To take advantage of the larger talent pool employing a remote team gives you, it is important to partner with a company with international recruitment experience, such as nhglobalpartners.com. They help you hire staff all over the world without establishing a local entity, while also helping you navigate the complicated world of hiring in countries like Indonesia. While working as your Indonesia PEO, they help find the best talent while helping you understand how employment works there.
Reduced Business Costs
Hiring a remote team can save your business a lot of money. This is usually through reduced office costs and wasted time. Companies with remote workers can save tens of thousands of euros per year in office and real estate costs. These savings are realized from reduced costs of furniture, meals, cleaning, office supplies and more.
Secondly, businesses can see a reduction in the amount of time employees waste on non-work-related activities. When in an office, these wasted hours would have to be billed but with a remote team, they do not have to be.
Employees Also Save Money
Hiring remotely also benefits employees by eliminating some of the costs associated with coming to the office. For example, employees do not have to spend as much on gas or buy lunch when they can cook cheaper, healthier meals at home.
The emotional drag of the daily commute is also eliminated, which leads to happier employees.
---
Remote working – the new 'norm' for small businesses?
---
However, businesses should realize there are costs associated with working remotely and they should not leave those costs up to their employees. Introducing stipends is a good way of catering to these costs for employees who have home offices.
If your business is not hiring remote workers, you are missing out on all the benefits that come from doing so. In addition to saving money, businesses also have a large pool of talent from which to choose the best employees.
Image Source: Pexels.com