Click here to get this post in PDF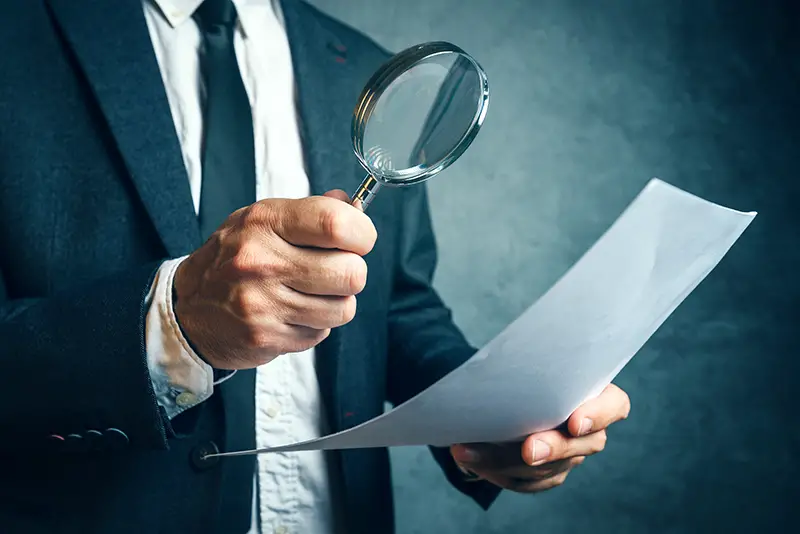 Private investigators are often considered mythical creatures that only lurk in Hollywood movies or TV shows. This isn't the case. Private detectives are more common than you think, and the job often isn't as glamorous as the TV would make you think.

With that said, private investigators play a big role in many businesses. If you are having problems with fraud, staff absenteeism or generally think something isn't right, then a private investigator could help your business.
Private investigators and fraud
Fraud can cost businesses millions each year, but it doesn't have to, as the cost of hiring a private investigator is often much cheaper than the cost of being defrauded.  
Private investigators can integrate with your team, and they can start looking through company accounts or provide surveillance. For example, an experienced investigator can spot irregularities in your accounts or shifty behaviour from your employees. They will then be able to record everything they witness and present it in an easy to understand format that can be used in a court of law if needed.
Recovering assets for your business
A private investigator can be used when assets have been taken from your company or if you are owed money, and a person has gone missing. Using a private investigator can help you find these missing people to either serve them with court papers or recover your assets differently.
Why hire an investigator for your business?
Running a business is difficult enough in the best of times. If you think someone is stealing from you, it can worsen your situation. However, accusing someone of stealing from your business can have devastating effects too, so what do you do? That's where a private investigator will come in. A private investigator can use various methods to protect your business and catch the perpetrators in the act while having the evidence to go to court if needed. Having all of the above will give you peace of mind and everything needed to get rid of the offender without having to worry about any legal action being taken against you.
A Spokesperson from Bond Rees had this to say "As a director of a business you may not have had to deal with fraud or employees being deceitful before, so when it happens, it can be a worrying time for you."
"Hiring a private investigator to help can quickly end your worries so you can focus on growing your business again."
Hiring a private investigator for your business sounds strange, but it's more common than you think. For example, many lawyers and solicitors hire private investigators for different jobs. One of the most common services a private investigator may provide is process serving. 

Process serving is when a law firm must deliver legal documents to someone but doesn't have the time or resources to do it themselves. Here is where a private investigator can come in handy. First, a private investigator will locate the person and serve them their legal documents. When this is done, the person will have to turn up in court; failure to do so will result in fines or a custodial sentence.
You may also like: Why Corporate Investigations And Private Investigator?
Image source: Shutterstock.com