Click here to get this post in PDF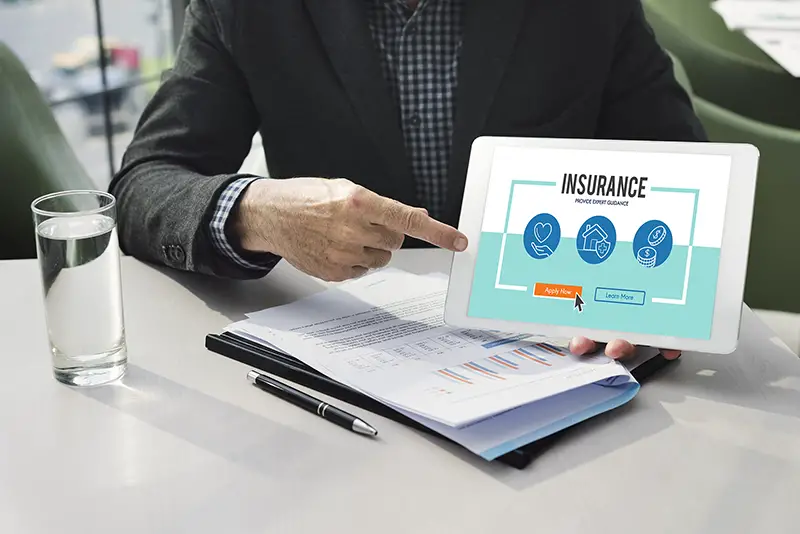 Investing in a term insurance plan has become one of the most preferred ways to financially secure yourself and your loved ones in today's time. Apart from financial security, it provides us with peace of mind and lets us live our lives and achieve all our goals without any hassle. 
While we somewhat know the benefits of investing in a term plan today, it is necessary to have comprehensive and well-structured knowledge about the same. That is why we have prepared a conclusive guide on the 10 benefits of buying a term insurance plan. Read on to get to know them! 
Following are some of the benefits of term insurance plan:
1. Simplest Form of Insurance 
A term insurance plan is one of the easiest to understand and the simplest forms of insurance plan. Moreover, a term insurance plan does not involve an investment option. Therefore, the policyholder does not have to face difficulty or hassle while investing in one. 
2. Affordable Premiums 
Compared to other insurance plans, term insurance plans come with affordable premiums, making them suitable and ideal for everyone to invest in. 
3. Higher Sum Assured
Term insurance plans offer a high sum assured with lower and affordable premiums. As a result, they provide an ideal financial corpus and a lumpsum amount as well. 
4. Rider Benefits 
Instead of investing in multiple term insurance plans to avail of various benefits, the policyholder can choose the rider benefits. Not only do they offer various benefits, but they also increase your coverage. You can choose from multiple rider benefits, such as Accidental Death Rider Benefits, Waiver of Premium Rider Benefits, Critical Illness Rider Benefits, etc. Please note that riders are not mandatory and are available at an additional cost.
5. Vast Coverage of Critical Illnesses 
We never know when we might get diagnosed with a critical illness, like cancer, tumour, etc. Moreover, we know that the cost of medical expenses is rising day by day. As a result, it is necessary to have a financial backup ready for such unforeseen cases. A term insurance plan covers the majority of critical illnesses. As a result, if you ever get diagnosed with a critical illness, you do not have to worry about financial backup and can completely focus on your recovery. 
6. Tax Benefits 
Another key benefit of a term insurance plan is tax benefits. The premiums paid by the policyholder are eligible for tax benefits under Section 80C of the Income Tax Act. The policyholder can claim up to Rs. 1.5 lakhs of tax benefits in one financial year with a term insurance plan. All income tax benefits are as per provisions of Income Tax Act, 1961, and subject to amendment from time to time.
7. Availability of Return of Premium 
A term insurance plan provides financial corpus only in unforeseen and unfortunate events of the policyholder's demise. However, you can also avail the benefit return of premiums paid for the term insurance plan. For this, you might have to a slightly higher premium so that as and when the policy matures, you can avail the lump sum amount early. 
8. Several Options of Death Payout 
While some of us may want a lump sum amount of death benefit, some of us may want to receive small and regular death payouts. You can choose the death payout option according to your family's best suited financial requirement. 
9. The Flexibility to Extend Your Life Cover 
We all have different long-term and short-term goals, like a child's education or marriage, buying a house or a car, etc. With a term insurance plan, the policyholder has the flexibility to choose and extend the life cover, in accordance with the policy terms, as per his or her goals and financial requirements. 
10. Covers Accidental Death 
We never know when we might face an unforeseen accident. This might create a financial constraint for the policyholder's family when he or she is not around to provide for them. A term insurance plan covers accidental death and provides the family with a lump sum amount of cover. As a result, they can continue with their lives without any financial constraints and can achieve all their goals seamlessly. 
You now know all about the benefits of investing in a term insurance plan. While you choose to invest in a term insurance plan, we recommend you go for a leading and trusted life insurance provider. They offer the best term insurance plans, ensuring that you and your family are financially secure and do not have to face any constraints in the future. You can visit their official website or get in touch with them for more information on term insurance plans. 
You may also like: Updating Your Business Insurance Policy
Image source: Shutterstock.com