Click here to get this post in PDF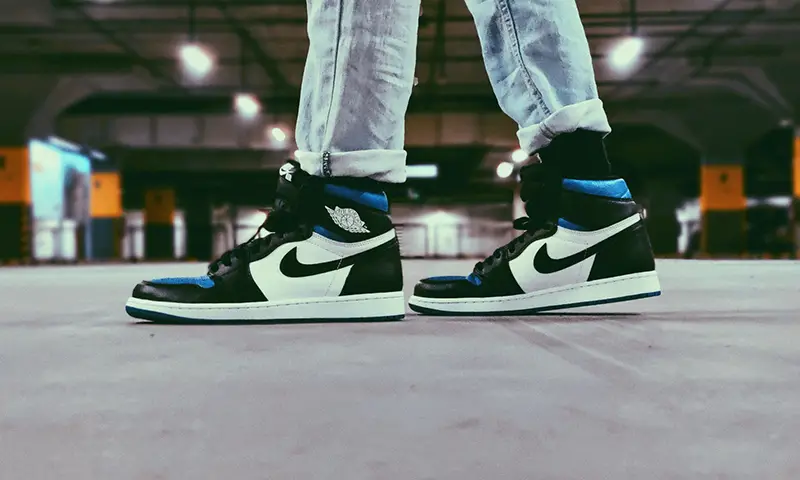 Reselling sneakers is a profitable venture whose market is valued at around $1 billion. Many entrepreneurs and businesspeople have made a decent income from this venture. If you also want to join this bandwagon, you are in the right place. Here's what you need to know about sneaker reselling. 
How Much Can You Earn from Reselling Sneakers?
Reselling shoes can earn you millions. However, it depends on how far you are in the business and also who your clients are. One of the most established sneaker resellers is Benjamin Kapelushnik, who is also called Benjamin Kickz. He began the business in 2013 when he was 13 years old. He later became DJ Khaled's supplier, who introduced him to his friends in the music and entertainment sector. Three years into the business and he earned his millions.
To also be successful like he was, the truth is, you need a customer base consisting of celebrities or people of affluence. That is not to say that if you want to venture into the business, you shouldn't. It is an ingenious venture that will earn you a decent income regardless of your customer base.
How to Sell and Buy Expensive Sneakers
From the '70s, the two most loved brands by sneaker lovers have been Adidas and Nike. It is from both brands that sneakers and shoes for artists and athletes have come from. Some of those shoes from the two brands have stood the test of time and are strong to date. One of the most common ways to buy sneakers is by using sneaker bots; they basically automate the checkout process for you instantly. Proxy enthusiasts at Proxyway have written a guide about what the best sneaker bots are all about and which bot you should get yourself.
Here are examples of the most expensive sneakers to resell:
Air Jordan 12
Nike Air Yeezy 2 "Red October"
Nice Air Mag Back to the Future.
Reselling the Shoes
First and foremost, you should know where the most wanted shoes are sold. You also need to understand the market. Some shoes start out well in the market and then grow less popular. Conversely, some shoes do not receive a lot of attention when they are introduced to the market, but eventually gain popularity and become sought-after. If, for example, you add matching shirts with Jordans, you can compensate or add an extra hump to the sale.
To benefit fully from this business, buy the sneakers on the release date, which is always the day when they are affordable. In this way, you can make a profit after reselling the sneakers. You can easily shop for them online at Frenzy, an app owned by Shopify. The app will notify you of the release dates of the best brands of sneakers so that you can make orders in bulk and make a profit by reselling them.
How to know if Shoes are Fake
The worst mistake you can make is to buy fake shoes. That will be a direct ticket to lose your clients, and obviously, you wouldn't want that.
Here are ways to find out if the sneakers are genuine or not.
If the deal is too good think twice. This means that if the cost of the sneakers is too good then the sneakers may be fake.
Request for receipts: asking for receipts is one of the ways to be sure that the sneakers are genuine because the receipts will prove that the sneakers were bought from a genuine shop
Request for tagged photos: request for the photos of the sneakers from the seller and then you can compare the shoes that the seller has sent with original ones on the official site
Do a thorough research: check for the seller ratings on Amazon and eBay, ratings below 95% is a no-go zone. Also, check for reviews and comments from customers.
Believe your instinct: most of the time, our instincts are always right. If you feel like the sneakers are not genuine, don't go on with the purchase.
Where to Sell the Sneakers
You can open an account on StockX and sell your shoes there. Selling on StockX will assure your customers that they won't be coned. You can also sell your shoes on Craigslist, Facebook groups or eBay. These sites will give you an opportunity to personalize and own your page. You have to be very descriptive and honest about the products on your site. This way, you will build a strong reputation.
Ready for Reselling Sneakers?
Finally, you need a mentor if you choose to venture into this business. Just like any other business, Reselling sneakers has its fair share of challenges. Choose to be teachable and learn from other people who have gone ahead of you. A mentor helps you know the ropes of the industry as well as the dos and don'ts.
In conclusion, reselling sneakers is a good way to earn money, and you can take it as a full time or part-time job. You only need to identify genuine sneakers and an ideal market for them.
You may also like: Things to Know Before You Start Selling Your Clothes Online