Click here to get this post in PDF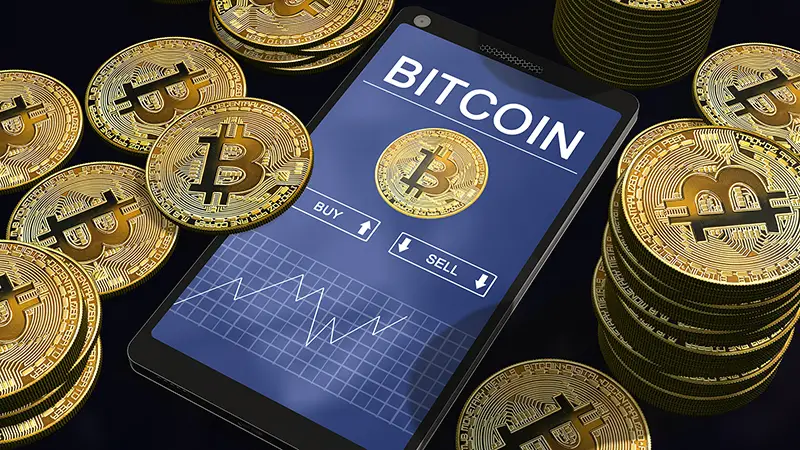 The crypto market is somewhat new, and most people don't know exactly how it works. This is not true for traders, who pounced on the opportunity right away and added cryptocurrency to their investment portfolio. Cryptocurrency trading is a fundamental economic concept that involves buying and selling cryptocurrencies. 
The name trading is often used to reference short-term trading, where the traders proactively open and close positions over relatively shorter time-frames. Options Auto Trading is one of the popular forms of trading. However, this is a somewhat deceptive conjecture since trading can refer to a broad range of trading strategies, including swing trading, day trading, trend trading, etc. 
What drives the financial markets?
The market value of an asset is purely bound to the interplay between supply and demand. Simply put, the buyers and sellers determine the price of an asset. At the point where supply and demand match, a market is created. Besides supply and demand, what else can determine the price of a cryptocurrency?
Fundamental factors play a crucial role in determining the price of an asset. Essential elements such as the economic climate can influence the market value of a cryptocurrency. On the other hand, technical factors such as market cap also impact the market value of crypto. Other notable factors to consider including the market sentiment and news events. 
Although these factors play a crucial role, the principal determiner of an asset's value is the interplay between supply and demand. 
Why should I start trading crypto?
It is imperative to know why you should be trading cryptocurrencies before investing in them. Here are some of the top reasons why it is essential to trade cryptocurrencies:
Crypto market volatility
Even though the cryptocurrency market is relatively new, it has undergone massive volatility because of a great deal of speculative interest. The prices can shoot up abruptly and can also drop with the same intensity. Volatility presents an opportunity for crypto traders to profit by taking advantage of the massive price swings. Notably, volatility can also make you lose if the outcome is contrary to your speculation. Hence, it's vital to conduct proper market analysis, both technical and fundamental, before opening a position. 
The Crypto market runs 24/7
The cryptocurrency market is always open to trade 24 hours a day, seven days a week. Cryptocurrencies are decentralized financial instruments, meaning any monetary authority does not issue them. There is no centralized government that runs the market; hence cryptocurrency transactions can happen between people across different parts of the world. However, traders can experience downtime moments when the infrastructure is undergoing adjustments.
High liquidity levels
Liquidity is a measure of how fast an asset can be bought or sold at the prevailing market prices. Liquidity is significant since it determines better valuation, quicker transactions, and enhanced technical analysis precision. Cryptocurrencies have massively grown in popularity over the years, and they are highly liquid. For instance, Bitcoin is the most liquid cryptocurrency despite being the most valuable. It is easy to buy and sell Bitcoin in the market today compared to 10 years ago. 
Potentially high returns
The possibility of making huge returns is the key reason why many people decide to trade cryptocurrencies. Although not many people will agree with this, money makes the world go round. With the high volatility associated with cryptocurrencies, the possibility of making huge returns from each trade is relatively high. However, it's always advisable to take all the factors under significant consideration before venturing into an investment. This includes the risk factor involved. 
Cryptocurrencies have a bright future ahead of them
The general outlook on the future of digital assets appears to be more than bright. Cryptocurrencies are more secure and promising compared to other forms of investment regardless of their high volatility. For instance, Bitcoin has been declared a bubble and a scam on multiple occasions. Some people have even reported the flagship cryptocurrency as dead, but it has emerged victorious every time. Despite the challenges faced, Bitcoin has always risen to the occasion and thrived, especially during the harsh economic times of COVID-19. 
Where do I trade cryptocurrencies?
The first thing to do when looking to trade digital assets is to find a suitable trading platform that satisfies your needs. Before settling on an exchange platform, there are various factors that you should put under the microscope. Trading cryptocurrencies on the wrong platform could lead down a path of bedeviled with distress and time wastage. Here are some tips on how to determine the best cryptocurrency website for you:
Authenticity and security
Before settling on a trading platform, it's vital to scrutinize the security features and the platform's authenticity. Many incompetent trading platforms on the internet today expose their users to fraud, and some may even swindle the little funds left by hackers. A cryptocurrency trading platform must ensure its clients' funds and details are the top priority. Find out whether the platform protects you from fraud before selecting it. 
Commission and fees charged
The primary aim of every trader in the market is to make profits. Different platforms charge different commissions for trades executed. Commissions and trading fees are the primary means through which most exchange platforms generate profits. The fees charged have a direct impact on your profitability or the magnitude of the losses you make. 
User experience
This ought to be among the first things to check on a platform before investing through it. For first-time traders, the user interface can be fundamental in registering for a trading website. You don't want to trade in a platform with complex features as a new trader. Professional traders with enough experience may prefer trading using a platform with advanced features, such as https://www.boostcredit101.com/tradelines.
Reputation among traders
Good cryptocurrency trading platforms have their users speaking on their behalf. There are various customer feedback platforms online, and most people give their experience using different platforms. You should also find other review publications of multiple platforms and learn everything about a platform before joining. Check this source for a fully automated ordering system.
Payment methods supported
You might want to know whether the supported payment methods are available in your area or country. Most platforms support bank transfers and credit/debit cards to deposit funds. It's great to know the various payment methods supported by a platform before selecting it. 
Final thoughts
Selecting a trading platform can be an arduous task and can take a lot of time. As such, we recommend you look at the Bitcoin Revolution trading platform. The platform does not directly offer its users trading services, but it connects you to the best brokers across the world. Visit the bitcoinrevolution.ai and open a trading account. The platform is beginner-friendly, dependable, and ensures client funds are safe and secure.
Disclaimer: This article is not intended to be a recommendation. The author is not responsible for any resulting actions of the company during your trading/investing experience.
You may also like: What Is Better – Cryptocurrency or Forex Trading?
Image source: Shutterstock.com