Click here to get this post in PDF
Not all organizations around the world are blessed with good leadership across the board. Sure, there might be a few stalwarts scattered here and there, but for the most part, leadership is average, and in some cases, downright bad. One will have great fun working under a good boss, and one can even tolerate an average boss, but bad leadership simply takes away the fun and zeal at the workplace and turns employees into mindless robots just slaving away their time. So, how does one recognize bad leadership? What are the ways you identify bad leadership, and how can you improve it? Here are some pointers:
Lack of communication
It is no overstatement to say that the flow of communication is perhaps the biggest factor in deciding the success or failure of the organization. Clear, well-defined communication among the stakeholders will set the organization up for success by keeping everyone on the same page, whereas the lack of it will put the organization in chaos with the stakeholders not really being able to understand what is going on or what their responsibilities are. Good leadership communicates with all the employees and other stakeholders regularly in an effective manner, but one sure sign of bad leadership is lack or inconsistent communication. In fact, many times, bad leadership is indifferent to communication, and does not really care whether the employees are doing their part or not.
Credit/blame
This is something prevalent in many organizations. Bad leadership will take the credit when something goes right, but is quick to blame others when things go wrong. This is hypocrisy of the highest order, and something that is sure to make employees bitter and demotivated. Leadership should be consistent in their positions, and should be able to deal with both in an equally effective manner. If leadership does it the other way round, it is a sure way to win employees' hearts and make them more motivated to deliver results.
No balance in guidance
Leaders exist for a reason – to guide their team members effectively in achieving their objectives. However, some leaders do not guide their charges, or overdo it and become too intrusive. Either of it is bad, and good leaders should maintain the balance in guiding employees. They need not do any handholding – they need to equip employees with the wherewithal to complete their tasks while not getting into their faces everyday regarding the status of the work.
Lack of trust in charges
Often, the best employee is made the leader, and when this happens, it can sometimes have an adverse effect on the whole team. Since the leader is the best performer, he or she would expect the team members to perform the same way. However, not all can perform at the same level (the bell curve exists for a reason), and those average-performing employees will feel the pressure of these expectations and get demotivated if they are not able to meet the same. If someone performs in a mediocre manner, they will feel the brunt of the manager's wrath, and will soon look out for newer and better pastures.
Knowing their place
On the other hand, sometimes, the bosses might not be the best-performing people at the workplace, and if that is the case, they should know their place and act accordingly. They should not become jealous and harass their best performing employees nor should they try to shove their opinions down their throats. They should encourage their high-performing employees, and motivate their under-performing ones.
Not accepting feedback
Even the best of people will have some shortcomings which have to be identified and improved upon. The case is the same with leaders, and they should be able to diagnose themselves better and take steps to improve themselves. If they cannot recognize themselves, then it is a good idea for them to invite feedback from their charges on their effectiveness. However, bad bosses have a tendency not to accept feedback, and are happy with wherever they are currently.
Not standing up for their charges
Lastly, one sure sign of a bad boss is to not stand up for their charges but to save their butts all the time. This is not uncommon in corporate organizations, where bosses will not be able to fight for their charges with their supervisors but are happy to ensure that they are not in the spotlight. They don't do what is right but will only do what is expedient.
The above are some of the qualities of a bad leadership. Some or all of these qualities are present in managers in organizations around the world, and therefore, it is all the more important that they are recognized and acted upon.
So, what can be done to improve the situation?
Ensure effective communication across hierarchies
Offer the right amount of guidance
Frequently collect feedback
Take responsibility for everything
Know when to intervene and when not to
Stand up for their charges
Good leadership is more than a luxury; in this cutthroat world, it is an absolute necessity. Recognize your leaders and act to sever any deficiencies.
You may also like: 5 Ways to Be a Better Boss and Improve Employee Relations
About the Author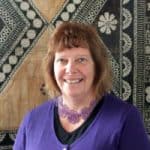 Rachel Smith works for SutiSoft, Inc as a web content writer. Rachel covers business, technology and SaaS trends.