Click here to get this post in PDF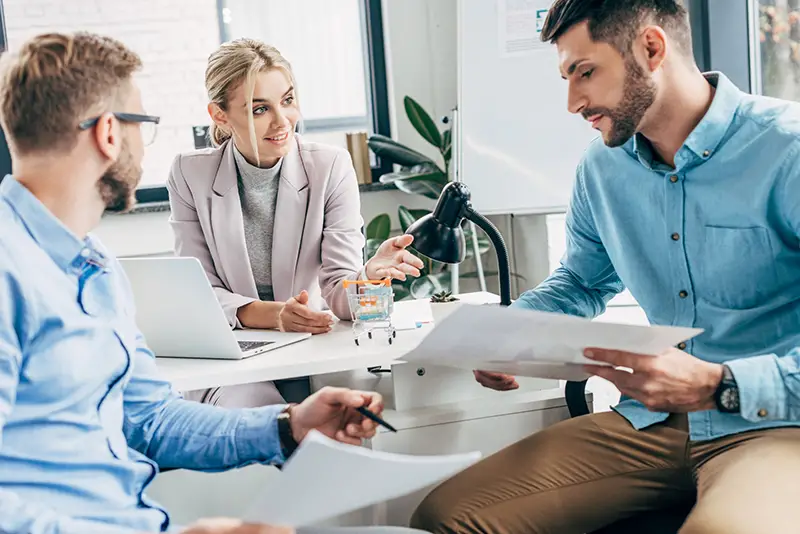 So you're a SaaS marketer who wants to make a name for your business. But in such a saturated arena, how do you make sure your platform stands out? How do you push beyond your competitors, outperform their ads and slay when it comes to content?
We give you 5 super compelling SaaS marketing tips in this helpful article, updated for 2023. Keep reading to give your company a healthy competitive advantage today. We can promise you won't regret it. And if you need a little help after reading this article, it's probably worth consulting a SaaS growth agency for help.
1. Nail your messaging
A lot of businesses are already drowning in SaaS subscriptions. And have revenue officers scrutinizing where this spending is going. How can you convince them that on top of all these existing tools they're already paying for, they should be putting aside an extra budget for yours? 
Messaging is one of the biggest levers you can pull here. You need to make sure you have a clear value prop and this is made clear in all of your communications. Whether it be on your website, landing pages, ads or in emails – a prospect should be able to tell exactly what makes your product special, better, and worth investing in.  
2. Invest in a full-funnel approach
As most B2B SaaS businesses tend to have a very long buying cycle, education is crucial. It's very unusual for a prospect to go straight from cold to hot with no nurturing. This means a full-funnel approach is usually the most effective path to take. 
You need a strategy, offer and content to suit the needs of your audience at every stage of the funnel. For example, for a top-of-funnel brand awareness campaign, you might choose a cold audience, a brand video to educate prospects on your brand, a CTA to learn more about the company and a paid social channel mix (LinkedIn / Facebook). 
You'll then use a different but similarly thought-out approach for the other phases (Mid / Bottom). When it comes to the land of B2B SaaS – full-funnel marketing is KEY.
3. Offer a free trial / freemium
In product marketing, particularly B2B SaaS, where prospects usually want to test and trial before purchasing, a free trial or freemium offer is a natural middle step. And a very strategic one. 
Particularly when your competitors are likely to be doing free trials, we'd strongly suggest you offer an alternative as part of your bottom-of-funnel marketing. While the investment up front can be expensive, the long-term pay off has been proven to be worthwhile.
4. Nail your content marketing
Content marketing is another very important part of a successful SaaS marketing approach. In order to build a fully fleshed out and repeatable growth marketing machine, you need to have content specifically designed for every stage of the funnel.
This means content format E.g. top funnel: videos, infographics, blog posts. Mid-funnel: long-form eBooks, guides, whitepapers, Bottom funnel: free trials, comparison pieces, case studies. It also means topics –  Top funnel (educational, pain point), Mid-funnel (connecting problems to solutions) Bottom-funnel (positioning your specific solution as superior to other alternatives). 
Nail this and you're on your way to repeatable, scalable growth. 
5. Comparison sites 
Our final tip – get your platform on a comparison site like Capterra. While other channels like Google Ads, Linkedin and Facebook are all worth investing in for most SaaS businesses, Capterra is one that is particularly tailored to the needs of this industry. 
Design your product a tailored landing page, choose relevant categories and get out there! If you're advertising for a SaaS business, you can never go wrong with dabbling in comparison sites.
Put your tips into practice 
You now know absolutely everything you need to know to make a splash in the SaaS marketing game. However, this is just the tip of the iceberg, to make waves in a sustainable fashion, you should be looking to partner with a specialist SaaS agency that understands your industry and your audience. Digital Rhinos, a SaaS based digital marketing agency, is the partner you've been waiting for.
Get In Touch 
You may also like: Simple Content Marketing Playbook for SaaS companies
Image source: Depositphotos.com