Click here to get this post in PDF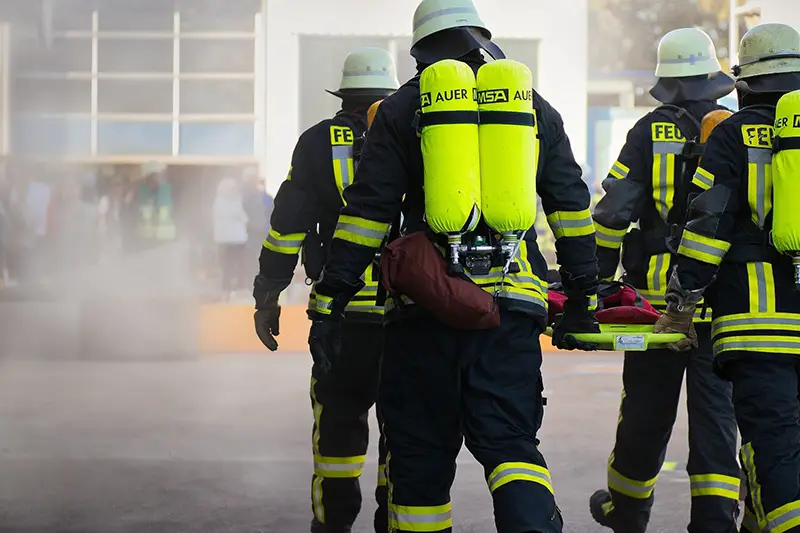 Every 24 seconds, there is a fire call to the United States Fire department somewhere in the nation. 
"It was estimated to be $25.6 billion loss of property in 2018 as compared to $23 billion in 2017 in the United States"
The rising fire incidents call for secured fire coverage to minimize the losses. 
Fire insurance is a contract of insurance that provides indemnity against the loss arising out of the accidental fire. There are several types of fire insurance available. 
Depending on factors such as your location, nature of work, the scope of insurance etc, you can choose the relevant fire insurance that can serve you with maximum protection against unforeseen loss arising out of the accidental fire.
In this article, we are going to discuss the type of fire policies. Here we go:
Standard Fire and Allied Peril Policy
Known as SFSP, this fire policy gives you the coverage for losses against the following:
Fire
Bush Fire (fire spread from the bushes)
Explosion / Implosion
Lightning
Impact Damage
Leakage from Automatic Sprinkler Installations
Aircraft Damage
Strikes, Riots, and Malicious Damage (RSMD)
Storm, Typhoon, Cyclone Tempest, Hurricane, Flood, Tornado, and Inundation (STFI)
Subsidence and Landslide including Rockslide
Missile Testing Operations
Overflowing and/or bursting of Water Tanks, Apparatus and Pipes
If you want to add-on covers then you have to pay an annual additional premium. 
Special Policies
There are three types of special policies for fire insurance as under:
Declaration Policy- Value of the stock
When you encounter frequent fluctuations in stock values/stocks, you can get them covered under the declaration policy insurance of the lower value of the stock. You have to declare the stock value periodically depending on the pre-agreed terms, say monthly. 
By considering the average value of the stock, the premium at the end year is declared.  The excess premium (if any) is returned to the policyholder.
Consult Houston tx plant explosion attorney to know more!
Floater Policy- Location of the stock
The scope of this policy is limited to the stocks kept in godowns and warehouses as well as other places owned by the policyholder. As the inter warehouse movement of such stocks is frequent, every time recording each inward/outward is not possible. 
A consolidated policy is taken by the policyholder for all the godowns where he has stocked up. 
Floater Declaration Policy- Value and Location of the stock
This policy contains the features of a floater as well as declaration policy i.e. the value of stock fluctuation as well as the stock kept at various locations.  
What are the general exclusions in a fire policy?
Below are the general exclusion s in fire policy:
Loss, damage, or destruction arising due to Kindred perils of war
Damage to the insured property due to pollution or contamination
Damage caused by overrunning, short-circuiting, self-heating, excessive pressure, leakage of electricity from any apparatus, electronic device, or any other fixture of the fitting
Earthquake volcanic eruption
Loss of market, loss by delay, or other indirect losses due to disruption
You may also like: The Minimum You Need for Electrical Contractor Insurance
Image source: Pixabay.com