Click here to get this post in PDF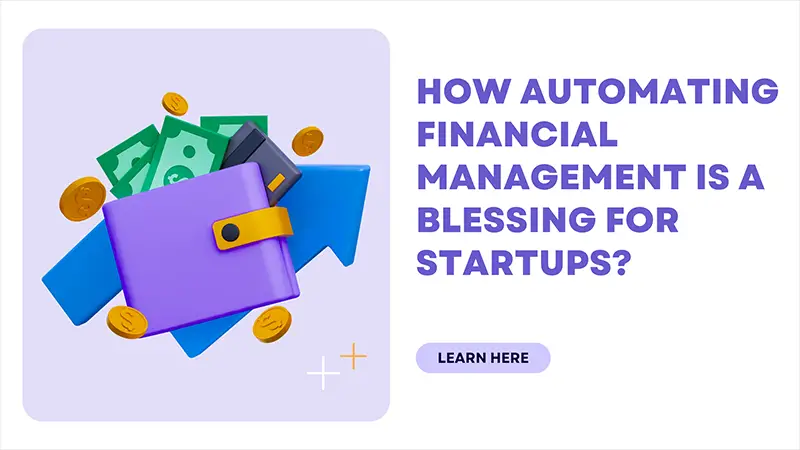 Running a business is always a complex and time-consuming process. As a business owner, you are always hunting for time-saving and efficient ways to manage different processes. Luckily, with the technology advancements, there are many financial management software available in the market to automate different aspects involved in the process. Before we discuss how automating financial management is a blessing for startups, let's understand what financial process management is. 
Understanding what financial process management
Financial process management is used by all organizations to smoothly operate all things, including financial management, in a well-coordinated manner. The complete process involves segregating all the processes in a consistent, predictive and measurable way. All this allows financial decision-makers to get control over all the financial processes in the businesses with full transparency. 
Gartner defines process management as "a management concept that describes the goal of increasing intra-enterprise coordination of separate business functions."
Learn why you should automate finance management is a blessing for a business 
Enhanced efficiency – The very first benefit of automating finance processes in a business is enhanced efficiency. With the reduced manual work in the process, you can expect nothing less in terms of efficiency. Since there is less manual work involved, the chances of human errors is significantly reduced, improving the overall efficiency of the entire process. 
Improved invoicing system – Another benefit of automating the financial processes is that it helps in improving the overall invoicing system for the businesses. There are many invoicing software available in the market that streamlines the entire process of invoicing. With software like Paci Finance, you can scan, generate, and track all your invoices. 
Time-efficiency – Time-efficiency is another huge benefit of automating finance process management. With the help of automating software, you tend to reduce the time involved in paper work, approvals, and recording the transactions. This significantly reduced the time required to handle different processes involved in the business's finance department. 
Making informed decisions – Thanks to the AI-based and cloud-based finance management software, the overall process's transparency is enhanced, leaving nearly no scope of error or fraud to occur. From logging in the transactions to recording the AR/AP cycles, there is no space left for anyone to add fraudulent transactions. 
Flexibility and Scalability – You no longer have to worry about taking care of different business financial processes once you start using an efficient finance management software like Paci Finance. With most of this financial management software, you can standardize your financial process leaving a fair ground to scale the processes enough. 
Bottom Line
These are some of the benefits of automating financial management in the business. Every business needs to be exceptionally efficient, and thanks to modern financial management software like Paci Finance, you can now enhance your business financial process management very conveniently and easily. So, suppose you wish to bring a more advanced and systematic approach to handling finance processes in your organization. In that case, there is no better way than to use financial management software.
You may also like: Why Is Financial Performance Management Software Important In 2022?