Click here to get this post in PDF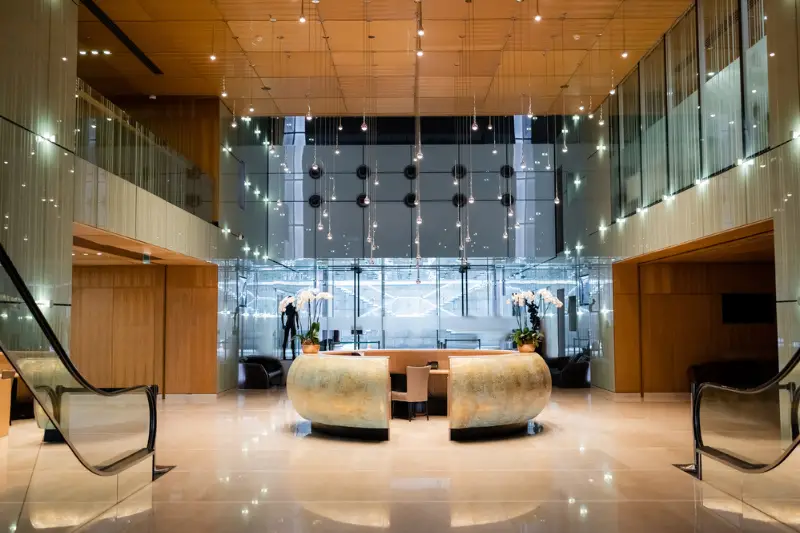 People always talk. Despite this day's technological advancement, word of mouth is one of the best and most effective marketing strategies.
Using art as a marketing strategy can be a highly effective way for hotels to generate buzz, engage guests, and create memorable experiences. Thoughtful and captivating art displays can leave a lasting impression on visitors, encourage them to share their experiences with others, and ultimately drive more business to the hotel.
Here are some ways hotels can leverage art as a marketing strategy:
Unique and eye-catching displays: Hotels can invest in unique and visually striking art installations or displays that grab the attention of guests and passersby. These displays can serve as conversation starters and provide a distinct identity to the hotel. People are naturally drawn to things that are visually appealing or thought-provoking, and such displays can generate positive word-of-mouth. Whether you have a specific theme in mind or are open to suggestions, hiring an Ice sculpture specialist is a great way to advertise your business event. 
Curated art collections: Hotels can curate their own art collections featuring works from local artists or renowned artists. This not only adds aesthetic value to the property but also supports the local arts community. Hotels can promote their art collections through guided tours, brochures, or digital platforms, showcasing the artists and their stories. This can create intrigue and give guests a reason to talk about the hotel and its unique offerings.
Interactive and immersive experiences: Hotels can incorporate interactive or immersive art experiences within their premises. This could include interactive installations, virtual reality exhibits, or even art workshops. Such experiences not only engage guests on a deeper level but also provide shareable moments for them to capture and talk about with others.
Controversial or thought-provoking works: Hotels can occasionally showcase controversial or thought-provoking art pieces that spark conversations and debates. While this approach requires careful consideration, it can generate significant interest and attention. However, it's important to strike a balance between provocative and offensive, ensuring that the art aligns with the hotel's brand and values.
Collaborations with local artists and events: Hotels can collaborate with local artists, art galleries, or cultural institutions to host exhibitions, art fairs, or artist-in-residence programs. These partnerships showcase the hotel's support for the arts and attract art enthusiasts and potential guests interested in cultural experiences. Such collaborations can create a vibrant atmosphere, encourage social media sharing, and generate positive word-of-mouth.
Remember, the key to a successful art marketing strategy is to align the art with the hotel's brand, target audience, and overall guest experience. By creating an environment that sparks curiosity and conversation, hotels can leverage the power of word-of-mouth marketing to attract new guests and cultivate a loyal customer base.
Infographic created by Accent Art and Frame – Art Consultants
You may also like: How to Improve Your Business Marketing Strategy This Year